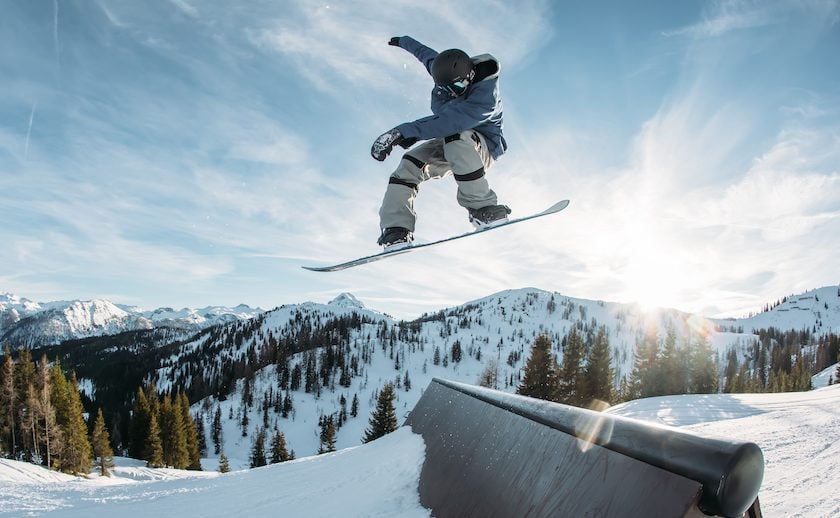 Head 2022/23 Snowboard Bindings Preview
Retail Buyers Guide: Snowboard Bindings 2022/23 Retail Buyer's Guide
Brand: HEAD Snowboards
Interviewee: Katharina Acham, Jr. Marketing Manager
Are you using any new materials in your bindings for 22/23? If so, what, and why?
LYT weight materials play a decisive role in our bindings. The FX ONE LYT and FX FAY I LYT (WMN) are coming with a few new technologies to keep the bindings light but solid. Its Suspension Straps technology is a relatively soft molded TPU that is new to our entry price point models, very light in weight and adding a lot of comfort while well supporting the boot in the binding.
Please tell us about the dominant visual themes in next year's binding line, including any interesting artist collabs you have lined up.
Most binding models have a modern and bold design with simple color themes, like black, white, and brown, to match a wide range of boots, boards and clothing. Even if the bindings generally show a clean look, a lot of design details are attached, like the use of little color spots, different patterns, or the interplay of matte and glossy details in the highback's design.
Prices: Where is your brand going? Higher? Lower?
As we faced tremendous price increases in nearly all categories for raw materials and transportation, we cannot absorb all the increase, therefore we had no chance to keep our prices at the same level as the seasons before. Thus we had to increase the retail prices up to 5-10%.
Looking at the specific components, have you made any new advancements in buckles, straps, highbacks, bases?
Highback: Not new but worth mentioning is the tool-less adjustable highback flex adjusters on the NX SIX and FX TWO bindings. The Flexmaster 3000 flex adjuster allows the rider to adjust its bindings on the go completely tool-free, depending on the riding terrain and style, by simply using the slider. From a soft flex setting for freedom of movement and surfy feeling to a medium flex adjustment for dynamic riding and a stiff and responsive flex for direct power transmission and board control.
Base:
The connection points between bindings and board of the FX bindings platform were limited to four Power Ports, to support the natural board flex without justifying power transmission.
All our FX models as well as the NX ONE binding feature our Multidisk, which can be mounted with all industry insert standards – 4×4, 3×3, and channel systems.
Dampiflex improves power transmission by enabling a more natural flex pattern of the board, and absorbs shocks. Besides FX TWO, also NX SIX and NX FOUR feature Dampiflex.Straps: Auto Open Straps were built in all our FX models as well as in our NX SIX and NX FOUR, making entrance comfortable, easy, and hassle-free.
Will you be doing step-in, or similar, in 22/23? If so, are you licensing or developing it yourself?
No.
Will your production process (factories, equipment) be changing at all for 22/23?
No. We usually maintain long-term business relationships with the factories to make sure quality remains stable and products are shipped on time.
What are your top marketing stories for next season?
Our top marketing story in 2022/23 is all about lightweight products, helping our customers to enjoy snowboarding for longer – that's why we adapted LYT Technology also to our bindings line.
Best Sellers/Hero products
The NX SIX was developed for intermediate to advanced riders, who have high demands on their kit. The highback features our Flexmaster 3000 flex adjuster that allows easy adjustment of the flex in seconds and without any tools. The toe and ankle straps fold open automatically when unstrapped, making it super comfortable to enter and exit the binding. An additional EVA pad on the base, supporting the natural flex of the board and working as a dampening element at the same time. Concerning boot soles, the binding is fully covered and offers silicon inlays for additional grip.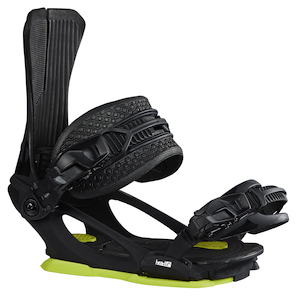 FX ONE LYT/FX FAY I LYT (WMN) is a lightweight, easy to use, solid binding with a great fit and performance. This binding offers everything you need while being easy on the budget at the same time. With its forgiving flex, the FX ONE LYT is designed for all riding levels and terrains. It features HEAD's Multidisk that can be mounted with all insert standards on the market and Auto Open toe straps permit easy entry.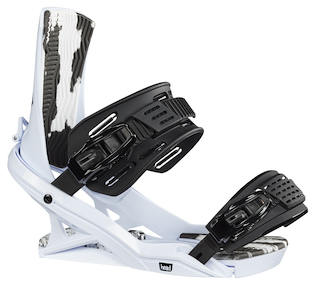 The NX ONE is our best-selling binding, delivering easy riding on all terrains. From its toolfree adjustability and easily open straps and – thanks to Auto Open the binding is also easy to enter without stepping on the straps – to its forgiving flex pattern and cushioned and shock- absorbent base the NX ONE is all about building style and skills in comfort. Progression in snowboarding has never been so easy.