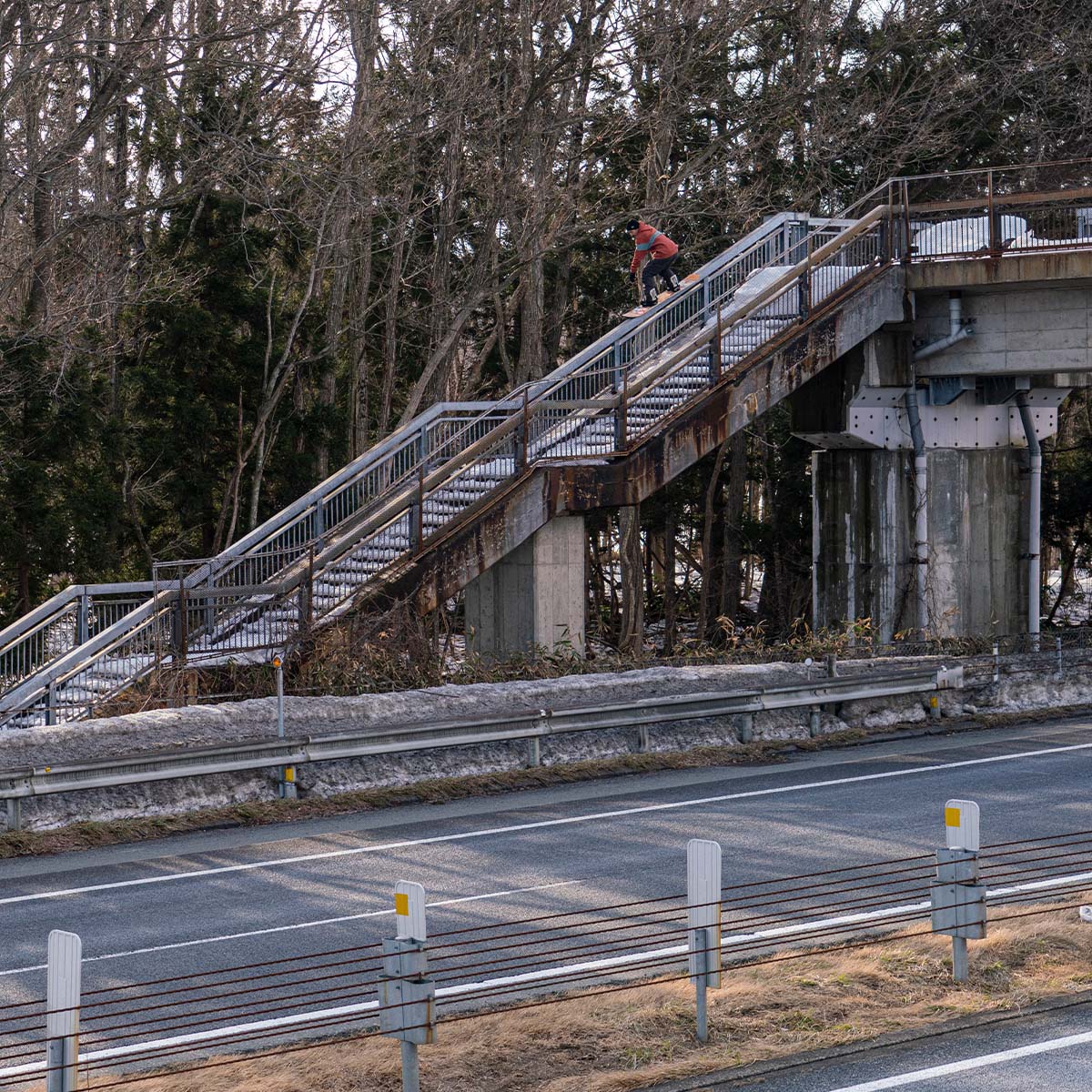 Flux 2022/23 Snowboard Bindings Preview
Retail Buyers Guide: Snowboard Bindings 2022/23 Retail Buyer's Guide
Brand: Flux
Interviewee: Kyosuke Ogata
Please provide an overview of how 2022/23 is shaping up for your brand.
30th Anniversary
Some carry over (EM: BLACK, WHITE. PR: BLACK/WHITE, BLACK. FL: WHITE)
NEW MODEL: DS & CV LTD & GT LTD
LTD model: CARBON BASE PLATE & CARBON DISK
Everyone has been affected by impacts from Covid-19 in one way or another. Have you had to change manufacturing or sourcing processes and can you explain any good examples of how your business has pivoted effectively?
We should not change anything. Our factory tried for early material supply for stability of the number of productions.
Carry-over was a hot topic for 21/22 bindings. Where did your brand sit on the matter and has this changed for 22/23?
Some carry over (EM: BLACK, WHITE. PR: BLACK/WHITE, BLACK. FL: WHITE). Change in color of a low-price range model is suppressed in a minimum and sales risk in a store and stock excess are reduced.
The bricks and mortar model is changing rapidly. How are you working with retailers and your ecommerce channel to ensure as little conflict as possible? Customer should not go to shops; they can get all info in our WEBSITE.
What's your company doing to improve its carbon footprint/eco consciousness?
Packing material is being suppressed and sold in a minimum.
 Are you using any new materials in your bindings for 22/23? If so, what, and why?
Super Tough Polycarbonate in CV.
High response highback.
We need a model between XV and XF for CARVE people.
Please tell us about the dominant visual themes in next year's binding line, including any interesting artist collabs you have lined up.
We do not have any collabs but 22/23 is our 30th anniversary, so we have 30th anniversary color for every model as Team Color (exclude TW, EM, PR, FL)
Prices: Where is your brand going? Higher? Lower?
The prices will not wither go higher nor lower. They should be staying the same as last year (possibly slightly higher in some models).
Looking at the specific components, have you made any new advancements in buckles, straps, highbacks, bases?
New shaped highback and baseplate for DS. Carbon base plate, Carbon discs, Titanium mounting screws for CV LTD, GT LTD.
Will you be doing step-in, or similar, in 22/23? If so, are you licensing or developing it yourself?
It is not determined yet, but our development team is thinking and planning about this category.
Will your production process (factories, equipment) be changing at all for 22/23? No, the production processes will not change for 22/23.
What are your top marketing stories for next season?
The top marketing stories for 22/23 is our 30th anniversary.
FLUX have been providing the very best snowboard bingings for Japanese feet since 1992. 22/23 season will be FLUX's turning point. FLUX will return to the origin of manufacturing and propose and pursue the fun of snowboarding.
Best Sellers/Hero products
CV LTD: The combination of carbon base and disc leads to further mobility and response.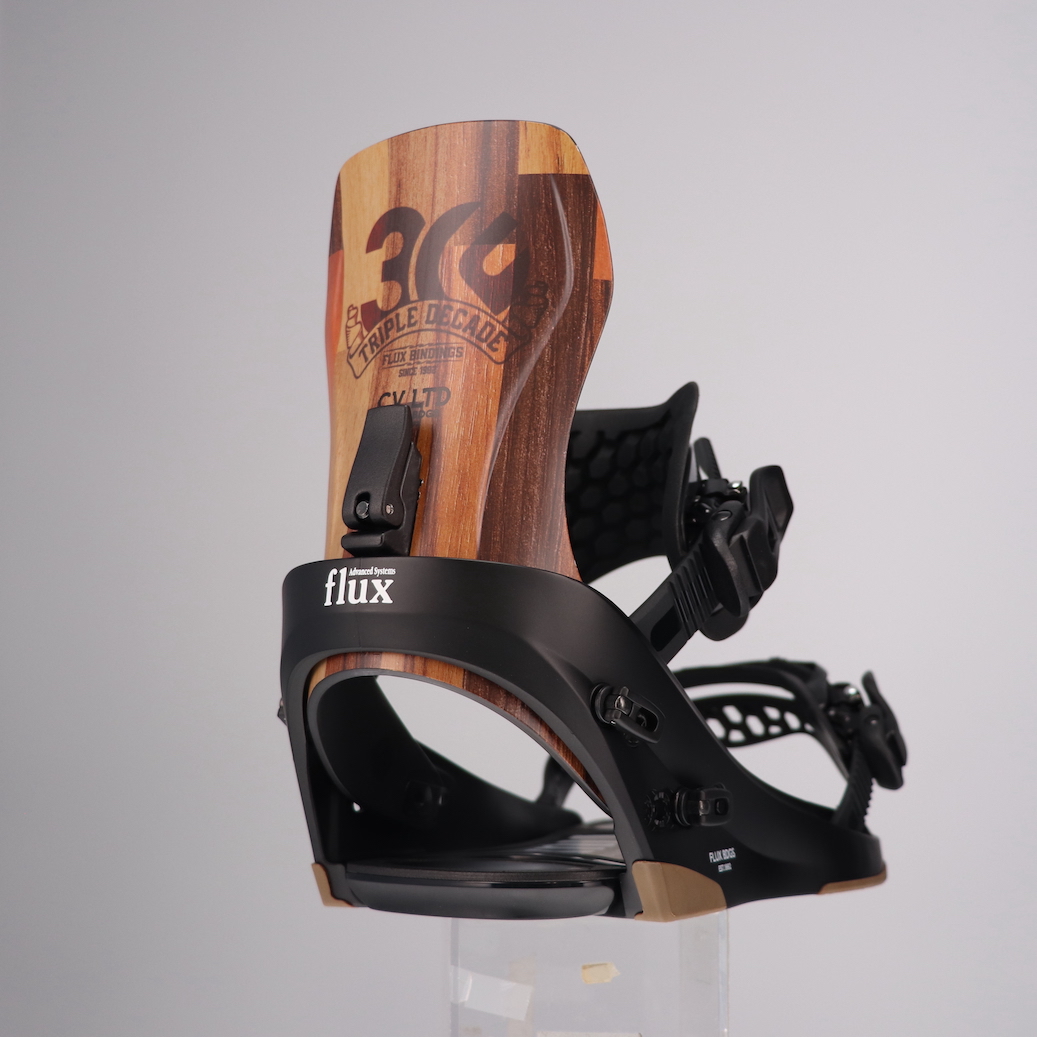 XF: A new generation high performance model with operability and comfort.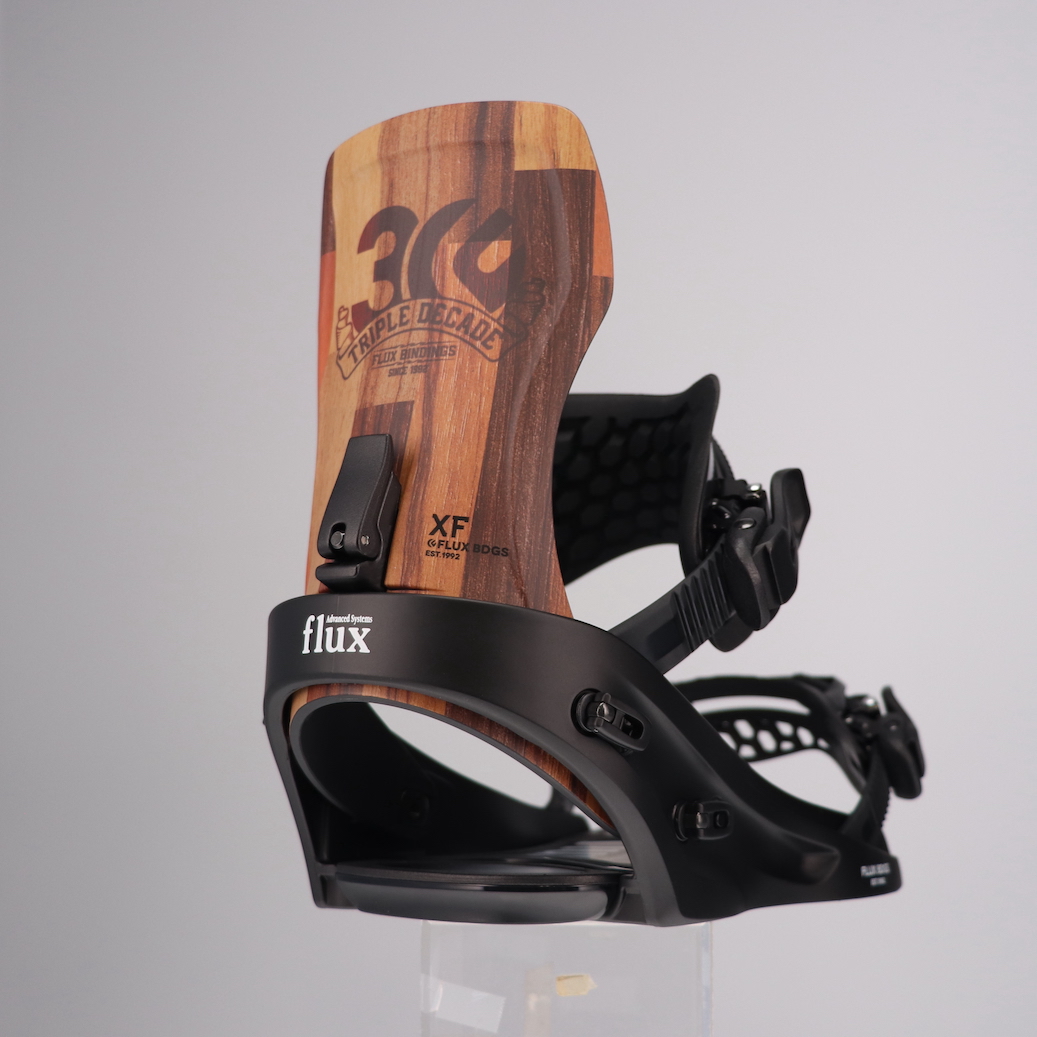 DS: The almighty model that fits every situation from parks to powder and Ninja Trick.