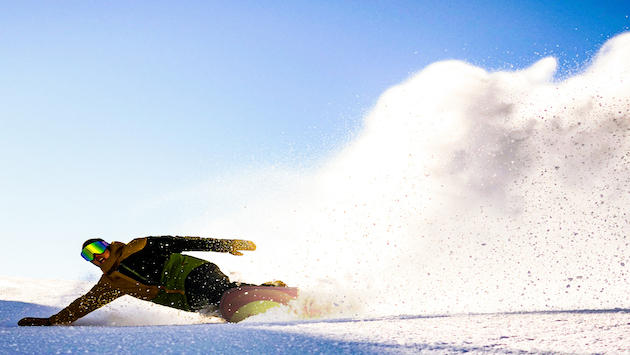 Rossignol 2022/23 Snowboard Bindings Preview
Retail Buyers Guide: Snowboard Bindings 2022/23 Retail Buyer's Guide
Brand: Rossignol
Interviewee: Arnaud Repa, SNB Product MGMT
Please provide an overview of how 2022/23 is shaping up for your brand.
Our 21/22 snb bindings sales dipped 45% due to Covid-19 but the 22/23 forecasts show a rebound of 180%, reaching out 80% of 20/21 level. We know sanitary rules for the re-opening of the European resorts may mitigate the recovery but the scarcity of certain products, namely boots and splitboard bindings, strongly stimulates their demand. We're still depending on weather conditions but 22/23 is shaping up well.
Carry-over was a hot topic for 21/22 bindings. Where did your brand sit on the matter and has this changed for 22/23?
We usually bring 60% new products and artworks every year in our snb bindings line but Covid-19 has and is negatively impacting our global snb bindings sales. We as a consequence carried over 90% of our 20/21 bindings to 21/22. And are carrying over 80% of our bindings over to 22/23 due to the inventory situation.
What's your company doing to improve its carbon footprint/eco consciousness?
Outside the fact that carrying over 80% of our snb bindings is already improving our carbon footprint, all our retail bindings deliver in natural cardboard boxes that are made from recycled paper, have no coating and use a water based single color ink for prints. We also removed all PE bags from our snb bindings boxes therefore offer a plastic-free packaging. Providing unique spare parts that can cross over the whole collection of products is also a step forward.
Please tell us about the dominant visual themes in next year's binding line, including any interesting artist collabs you have lined up.
Dark or Black with transparency where fabric allows and color pop on cushion areas.
Prices: Where is your brand going? Higher? Lower?
Exchange rates fluctuations + tariff variations + oil prices + raw material/labor/freight costs on-going increases = prices will be higher.
What are your top marketing stories for next season?
We'll let the ride do the talking and have Xavier De Le Rue, 3 times FWT champ, ride his new signature series while Marion Haerty, 4 times FWT champ, will be rocking the new After Hours bindings.
Best Sellers/Hero products
XV
Xavier De Le Rue's signature model, the XV snowboard binding delivers power and control for slaying big-mountain terrain. MagneBed S3R footbeds hit the three key receptor points on the foot, sending constant feedback for a precise board feel. The 3-degree canting complements our AsymWrap highbacks offering increased nose and tail pressure for instant power transmission and stability.
After Hours
Ride the whole mountain with style. Endorsed by four-time Freeride World Tour winner Marion Haerty, the After Hours is a women's high-performance snowboard binding with freestyle attitude. A 2.5-degree inward cant relieves the stress of wider stances for enhanced leverage and pop, while Elasti-Backs lend a smooth flex and a forgiving feel.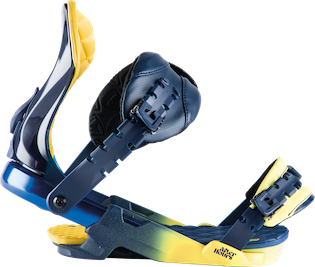 XV Split
Xavier De Le Rue's signature splitboard binding fuses lightweight construction, reliability and ease of use for demanding backcountry missions. Our industry-leading milled aluminum baseplate and Icebreaker V-shape puck automatically shed snow and ice for rock-solid board-to-binding interface. A simple flip-lock ride/tour mechanism holds the board together tightly in ride mode for solid edge-to-edge compression and real-deal downhill performance.