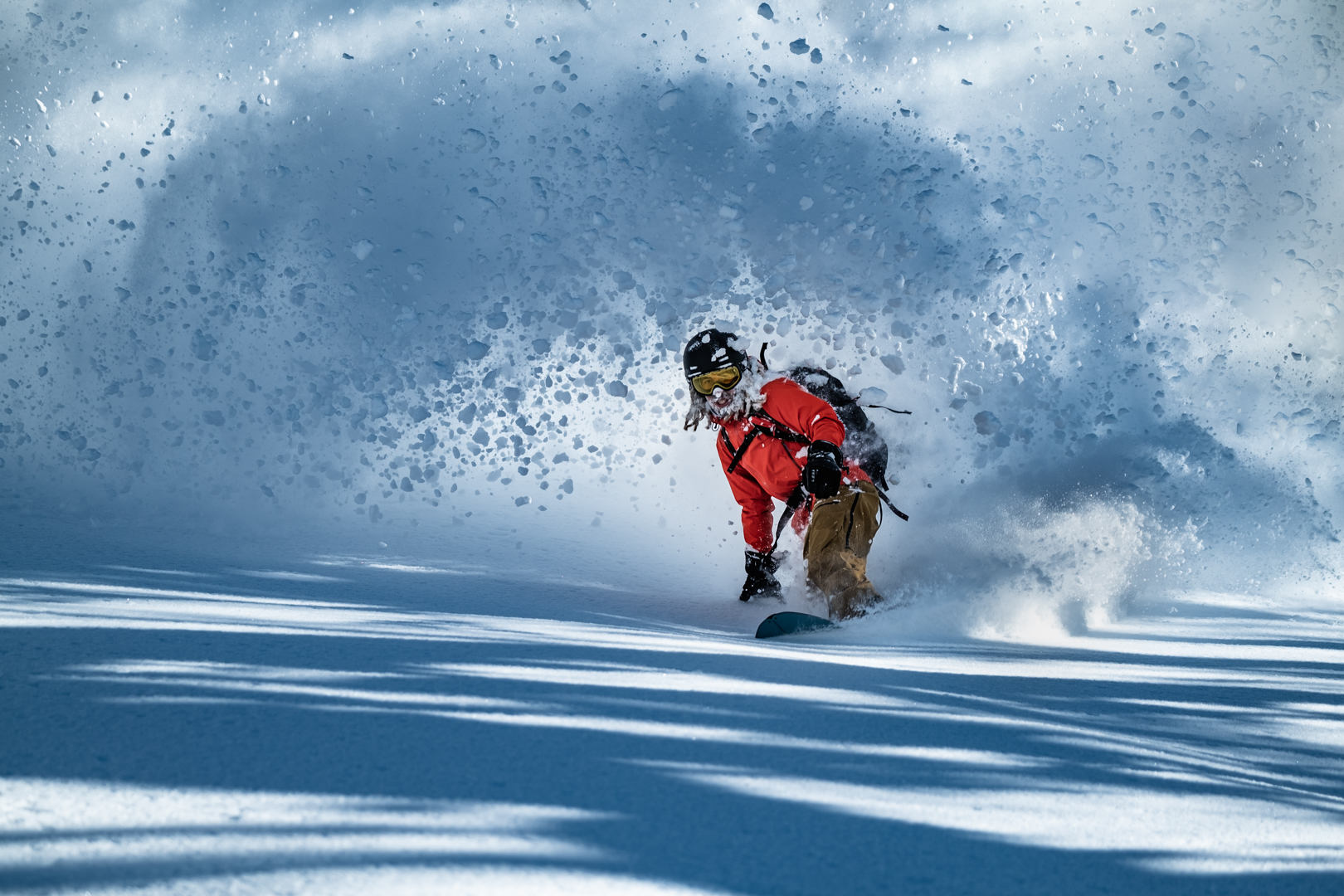 Gara Splitboards 2023/24 Splitboarding Preview
Retail Buyers Guide: Splitboarding 2023/24 Retail Buyer's Guide
Brand: Gara Split
Interviewee: Ota Tyl
Please provide an overview of how 2023/24 is shaping up for your brand within the splitboard market.
We have been on the market for more than ten years.
Splitboarding is still growing.We continue to transition from a wholesale brand to a combination of B2B and B2C. This change started in the Covid era and is still continuing.Working directly with customers and specialty shops allows us to respond more quickly to customer feedback.Our partners are primarily specialized in splitboarding and dedicated to its development.I'm afraid that a traditional board shop is not ideal for selling splitboards. A splitboard is a complex and more complicated product than a snowboard. The mix of components and final setup is the basis of customer satisfaction.The next direction for us is to work with partners who have their own market and their own vision of splitboarding. It is a pleasure to work with them on products designed exclusively for them.I believe this diversification makes Gara very strong and unique in each market.I have been working on the binding for the last two years.
In the 22/23 season we will start selling it online and in the 23/24 season we will start offering it wholesale.The bindings will be sold under the name "Solo" . I chose a different name than Gara so that it could be easily combined with another brands and easy to do collaborations with.
Everyone has been affected by raw materials and shipping prices increases and transport issues. Have you had to make any significant changes with regards to manufacturing, sourcing, or logistics? Are there any examples you can share of how your business pivoted effectively? Any positive developments with regards to these issues and the changes you've made?
Raw material, energy and logistics prices are a big problem. Their increase has already been partly reflected in prices for this year. It is very difficult to predict anything for next season, we will see. We do everything locally, which helps a lot now in terms of actual logistics costs.
After two years of heavy carry over in the industry and more of a return to normalcy last season, what's your overall sales and production/inventory strategy for 23/24?
To control inventory, we produce in several cycles. In the long term we are not advocates of "seasons", we focus on the product and react to its sales. I think that would help the whole industry.

Do you anticipate any shifts in the ratio of e-commerce sales vs. brick-and-mortar sales now that most Covid-19 restrictions are gone? For selling splitboard equipment, are brick-and-mortar retailers especially important?
Many sales are made online, but also many are with local pickup. As I mentioned before, building a splitboard set and setting it up for the customer is crucial to their satisfaction, it's not easy to just sort it out over the internet. Local partners are very much needed.
Does your brand have any new developments concerning sustainability and/or how you are positioning any environmental messaging?
We continue our policy of doing as many things as possible locally.
We strive to do things solid and high quality so that they last as long as possible. That's what I think is most important, not overproducing, controlling the market, inventory. Of course, we see what's happening with the glaciers and how the winter seasons are going. We are trying to save energy in production, consolidate transport, use a minimum of plastics and focus on quality.
Boards:
What about new board construction, innovation, or shape trends? Any big advancements in functionality? Skinning, transitions, etc, as well as riding? Any specific effort on ranges for 23/24? If yes, where and why?
We have added two new sizes to our best-selling Enduro model.The women's model has a new custom triaxial construction.The Ranger model has a new profile and tuned flex. The C design has been completely redesigned to remain super lightweight, but easy to use.
Are you using any new materials in your splitboard for 23/24? If so, what, and why? We're interested in anything new in inserts / edges / cores / sidewalls / glue / resin/ wood types / base material, top sheet here.
For several years we have been having custom glass made with our R&D in mind.
Any new design or pattern approaches in your 23/24 gear? Any collabs on the line?
We keep the design simple, the splitboard has many components that already fill it sufficiently.
We are very proud of the cooperation with Westsplitboarding, which is not only about design, but also helps product development.
Bindings:
Have you made any new innovations in buckles, straps, highbacks, bases baseplates, heelcups, etc.?
Solo is a brand new splitboard binding that we worked on for a long time. The Solo binding effectively transfers the force from the binding to the splitboard and prevents the ski from moving.The base plate and parts are CNC machined so they are solid. Strap are from a quality supplier, super light and comfortable.
We are very happy with the result.
What are your top product marketing stories for next season?
For sure Solo splitboard binding.
Best Sellers
Either way, it's still the versatile Enduro and the more surf-focused Safari. The last two years it's gone up to super light C technology, for customers who use the splitboard as a finesse tool and go around the slopes.