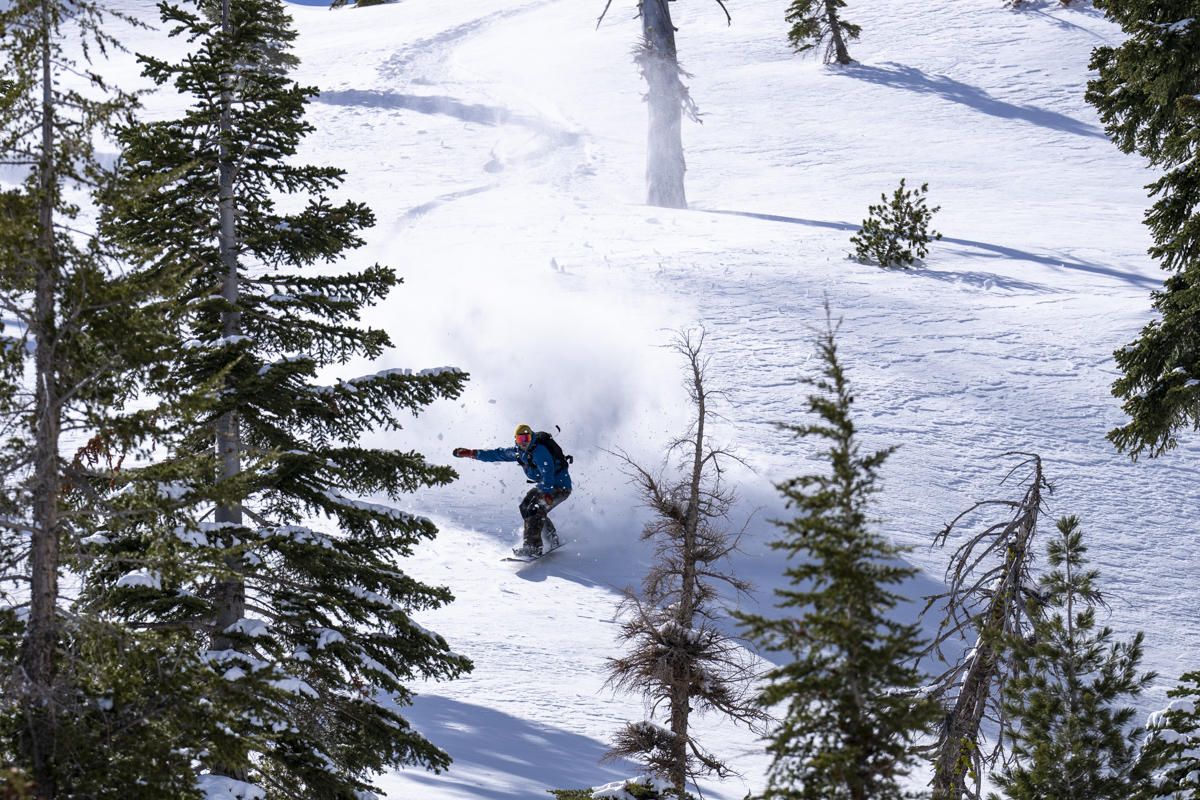 Spark R&D 2023/24 Splitboarding Preview
Retail Buyers Guide: Splitboarding 2023/24 Retail Buyer's Guide
Brand: Spark R&D
Interviewee: Dan Ventura, Marketing Manager
Please provide an overview of how 2023/24 is shaping up for your brand within the splitboard market.
The 23/24 season is shaping up to be another big year for Spark R&D. We have invested heavily over the last few seasons to boost our overall capacity and output and we believe that will make for smoother sailing in 23/24.
Everyone has been affected by raw materials and shipping prices increases and transport issues. Have you had to make any significant changes with regards to manufacturing, sourcing, or logistics? Are there any examples you can share of how your business pivoted effectively? Any positive developments with regards to these issues and the changes you've made?
We have certainly not been immune to issues faced by manufacturers all over the world. Availability for some raw materials has seemed to just vanish, and we've had to expand and diversify our vendor network, while also dealing with incredibly long lead times. Every vendor has their own spec of material, which is slightly different from other vendors. With new material we may need to update benders, fixtures, or processes, which creates cascading and exponential effects throughout the manufacturing process. It's a bit like 'whack-a-mole' where you solve one problem, and another challenge pops up somewhere else.
Being flexible in this new atmosphere has proven critical and we've never been more thankful to do our own manufacturing, so that we can quickly adapt to new challenges. We have a smart team here who has shown their strengths in continuous problem solving.
After two years of heavy carry over in the industry and more of a return to normalcy last season, what's your overall sales and production/inventory strategy for 23/24?
Well, we introduced our new ST Tech, Asym Rip 'N' Flip Highbacks, and updated 'ST' models in 22/23, so the upcoming 23/24 season will actually be a carryover year for us. We're looking forward to using everything we learned through the 22/23 production cycle and incorporating that into an even smoother and more efficient operation in 23/24.
After the sharp increase in demand for splitboard gear over the past couple of seasons, we anticipate that 23/24 will be an equalizing year. Aftershocks of the pandemic, world politics, and economics will all play a substantial role in consumer demand and we expect that the rate of growth will slow.
Do you anticipate any shifts in the ratio of e-commerce sales vs. brick-and-mortar sales now that most Covid-19 restrictions are gone? For selling splitboard equipment, are brick-and-mortar retailers especially important?
Brick-and-mortar retailers will always have an important role to play in backcountry equipment sales. Shop employees are in a great position to explain the nuances of more technical gear and recommend proper safety training to customers if that comes up in their in-person conversation.
That said, there is a lot more information on both backcountry equipment and avalanche education available online to consumers than there used to be. Brand videos and gear reviewers have made the tech more easily understood, and the popularity of backcountry travel, in general, has created a lot of excitement for the splitboard experience, as well as highlighted some of the risks.
Does your brand have any new developments concerning sustainability and/or how you are positioning any environmental messaging?
We are constantly working to evaluate our manufacturing processes to lessen our environmental impacts. Using a sustainability assessment tool we were able to identify how much energy we utilize over the course of the year. Approximately 12% of our electricity use comes through our solar array. For the remaining energy, we purchase carbon credits equivalent to our use, to fund the Northern Great Plains Regenerative Grazing Project. This project is based in Montana, where we live and work, and involves improved cattle and bison grazing practices that increase the amount of carbon sequestered in the soil. It's a very cool project that we are excited to support.
Have you made any new innovations in buckles, straps, highbacks, baseplates, heelcups, etc.?
We are carrying over our ST Tech and Asym Rip 'N' Flip Highbacks from the 22/23 line. The new tech and highbacks have been extremely well received by the split community and we're looking forward to year two of ST Tech being on the market.
Are you using any new materials in your bindings for 23/24? If so, what, and why?
Not by choice, unless the supply chain continues to throw curveballs. We're excited with how our ST gear is performing with the materials we are currently using.
Any new design or pattern approaches in your 23/24 gear? Any collabs on the line?
No.
Best Sellers
Arc ST
Cutout baseplate design, medium flex Asym Rip 'N' Flip Highbacks, and a smaller ankle strap with a flex window combine to save valuable grams and deliver a surfy ride down. All Arc ST Bindings incorporate our industry-leading Tesla T1 technology. Our NEW Smooth Touring (ST) Tech is featured on our ST Brackets and ST Whammy Bars.
Surge ST
Solid baseplate design, stiffer Asym Rip 'N' Flip Highbacks, and more supportive Pillow Line Ankle Straps combine to give riders greater control in demanding terrain. All Surge ST bindings incorporate our industry-leading Tesla T1 technology. Our NEW Smooth Touring (ST) Tech is featured on our ST Brackets and ST Whammy Bars.
Ibex ST Crampons
The Ibex ST Splitboard Crampon maintains the same great shape and functionality as previous models but has been upgraded with ST Tech! We've replaced the brass axle with our overmolded thermoplastic allowing for effortless installation and super-smooth rotation. Crampon teeth are fully engaged when used with or without the Whammy Bar for maximum security on dicey terrain.