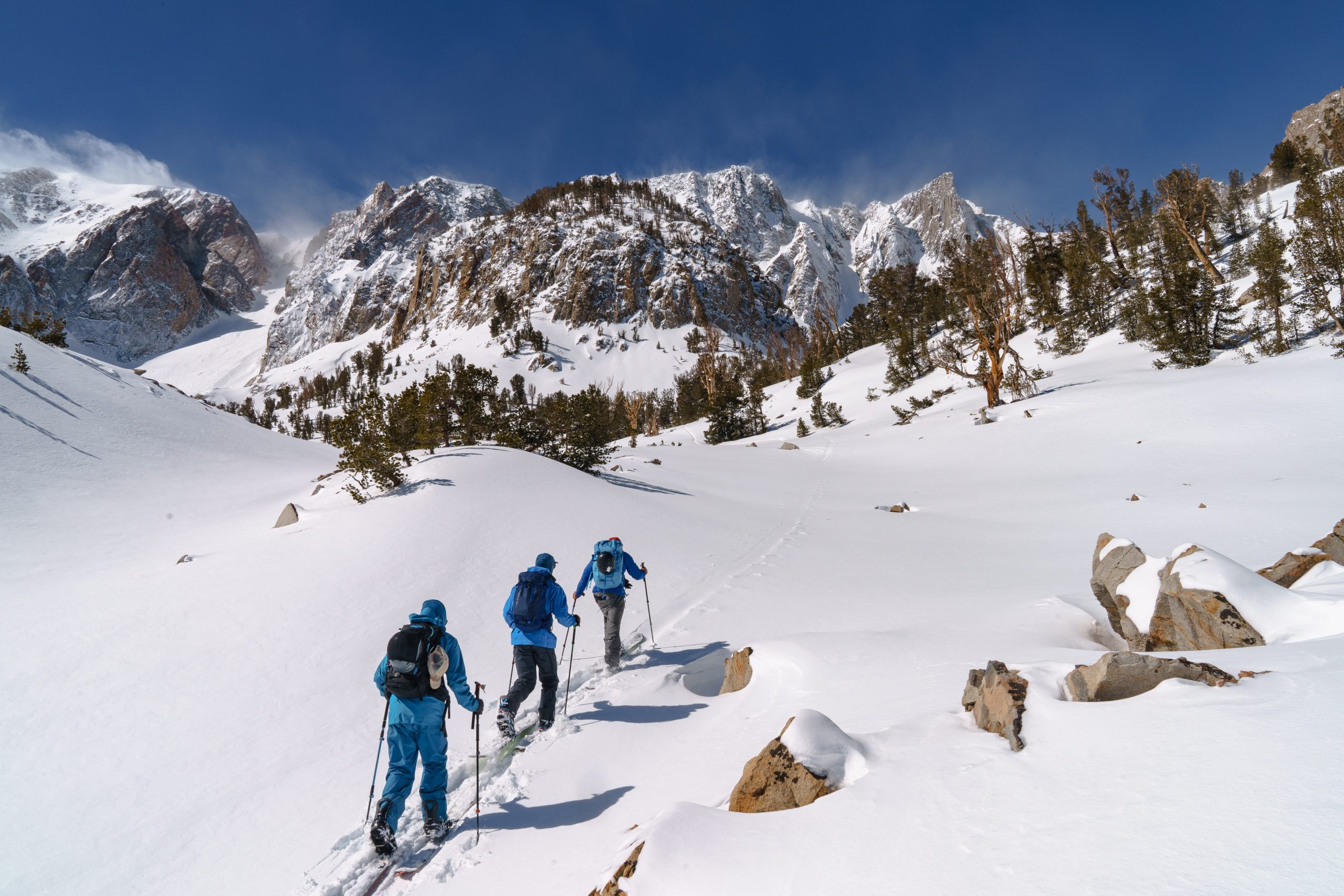 K2 2023/24 Splitboarding Preview
Retail Buyers Guide: Splitboarding 2023/24 Retail Buyer's Guide
Brand: K2
Interviewee: Sebi Schmitz, Marketing Coordinator
Please provide an overview of how 2023/24 is shaping up for your brand within the splitboard market.
Splitboard has been important for us with Covid even more and wherever the trend settles now we want to be seen as one of the top Splitboard brands. That´s why we came up with a new model again this year, the Isolator.
Everyone has been affected by raw materials and shipping price increases and transport issues. Have you had to make any significant changes with regards to manufacturing, sourcing, or logistics? Are there any examples you can share of how your business pivoted effectively? Any positive developments with regards to these issues and the changes you've made?
We already started to look out for different new raw materials in the last couple years and were restructuring our material supply, so we were in a change management anyways but of xcourse the situation was difficult anyways. Luckily we have our own factory which helped us to plan on a long term basis. Therefore, we could cover some logistic struggles and it turned out our delivery this season was not perfect but better than expected at certain points.
After two years of heavy carry over in the industry and more of a return to normalcy last season, what's your overall sales and production/inventory strategy for 23/24?
We will keep up producing fresh new products every season with some exceptions. Our R&D team is so productive that we want to bring out their mastermind´s outcome every season. This sounds bullish but we want to be the most innovative brand therefore we keep getting out new products every season.
Do you anticipate any shifts in the ratio of e-commerce sales vs. brick-and-mortar sales now that most Covid-19 restrictions are gone?
For now this is hard to say, retailers had a really tough time and now run into the next difficult season so for now it´s really hard to say.
Does your brand have any new developments concerning sustainability and/or how you are positioning any environmental messaging?
Yes we have plenty of new developments here. Our goal is to reduce our emissions by 50% until 2030 and to be carbon neutral by 2050. We have lots of new materials in the line especially our new bindings. The most important materials to name here are sugarcane and castor bean. These will make a big difference in the future.
Boards:
What about new board construction, innovation, or shape trends? Any big advancements in functionality? Skinning, transitions, etc, as well as riding? Any specific effort on ranges for 23/24? If yes, where and why?
We love volume shift boards and saw big demand here so we came up with a new Splitboard tannehere, leaning on the Excavator snowboard. A fun board, good to carve, easy to turn and great float.
Are you using any new materials in your splitboard for 23/24? If so, what, and why? We're interested in anything new in inserts / edges / cores / sidewalls / glue / resin/ wood types / base material, top sheet here.
Not really.
Any new design or pattern approaches in your 23/24 gear? Any collabs on the line?
The isolator design came up after our designer was strolling alone thru the woods during covid and took a picture of some fir, this he projected on the topsheet. This board is about being alone out there.

Are you using any new materials in your bindings for 23/24? If so, what, and why?
No.
Boots:
What lacing systems are your main focus in 23/24 and why? Where does BOA fit in your overall strategy and focus?
We integrated at the Waive Boot, our new Splitboard Boot, a walking mode supported by Boa so you cn open it up while walking and have more walk flexibility, when riding down just close the Boa and done.
What are your three biggest European markets for splitboard accessories?
France, Italy and Germany.
Price wise, which area of the market do you cater to?
What developments are you seeing with regards to product pricing?
Prices went up there is no question, we try to keep delivering for every market and therefor try to be innovative and on top of the market with our high end products but also want to deliver quality products for the most possible entry price to loop beginners into the snowboard world and stoke from the first turn.
What are your top product marketing stories for next season?
We will highlight our Isolator and push it next to the new Waive Boot especially together with EU riders like Thomas Delfino, Levi Luggen and one secret addition.

Best Sellers
ISOLATOR
Terrain: Splitboarding, Backcountry Riding Style: All-Mountain Freeride Ability Level: Intermediate to Expert
TECH: SnoPhobic Topsheet – Textured snow-shedding top sheet technology.
Paulownia Tour-Lite Core – Strong responsive, and 500g lighter than average core weight. ICG™ 10 Biax Carbon Fiberglass – Biaxial fiberglass weave w/ 20 integrated carbon stringers. Karakoram Clips – USA Made Tip and Tail Clips for Unmatched Security
Volume Shift™ – Size down 4-6cm from your uaual snowboard length.
Wax-Infused Sintered 4001 Base – Hard, resilient, and ultra-fast. Wax infused for premium glide
KEY FEATURES: Directional Camber Profile, Paulownia Tour-Lite Core, ICG™ 10 Biax Glass, Wax-Infused Sintered 4001 Base, Splitrack™ Inserts
FAR OUT
Terrain: Splitboarding, Backcountry Riding Style: All-Mountain Freeride Ability Level: Intermediate to Expert
EY FEATURES:
Aluminum K2 Splitboard-Specific Chassis, Pinless Speed-Rail Mounting System, Forward Lean Adjustmentwith Touring Mode, Sender™ Anklestrap, Perfect-Fit™ 2.0 Toe Strap, One-Tool Adjustment