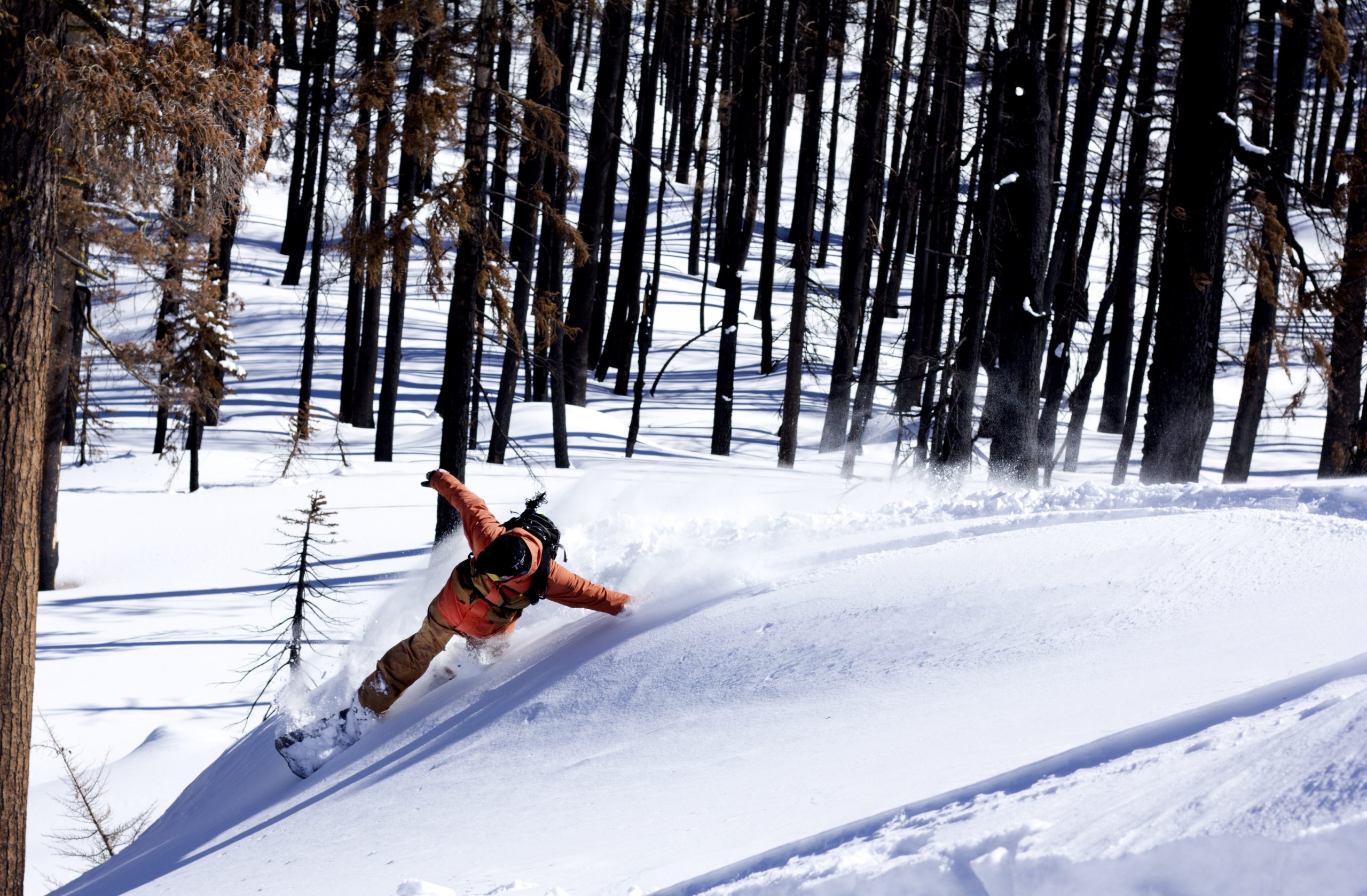 Telos 2023/24 Splitboarding Preview
Retail Buyers Guide: Splitboarding 2023/24 Retail Buyer's Guide
Brand: Telos
Interviewee: Kolja Grischa Keetman, European Sales Manager
Please provide an overview of how 2023/24 is shaping up for your brand within the splitboard market.
The 23/24 saeson is Telos's real 2nd season in the European market and we're getting more and more interest and traction. Magazines, testers and consumers are showing more interest in our brand and our products.
Everyone has been affected by raw materials and shipping prices increases and transport issues. Have you had to make any significant changes with regards to manufacturing, sourcing, or logistics? Are there any examples you can share of how your business pivoted effectively? Any positive developments with regards to these issues and the changes you've made?
Telos's mother company GP87 has been quite well prepared. Like everybody else we're also affected by the lack of some raw materials and we also changed the waywe ship our products to Europe but until now there is no major impact. I'd say the positive thing is that we've found a fast, eco-friendlier and quicker solution to ship to Europe. We've had an average price increase from 21/22 to 22/23 of around 5% and we'll keep pricing constant for 23/24 without any further increase.
After two years of heavy carry over in the industry and more of a return to normalcy last season, what's your overall sales and production/inventory strategy for 23/24?
Our strategy in general is to have some inventory for reorders but on a very smartlevel. We don't want to discount products because we end up in a huge overstock.Being our own production facility also gives us the opportunity to react on a higher demand very fast if needed.
Do you anticipate any shifts in the ratio of e-commerce sales vs. brick-and-mortar sales now that most Covid-19 restrictions are gone? For selling splitboard equipment, are brick-and-mortar retailers especially important?
For a premium product like ours brick and mortar retailers are super important. In the German speaking markets we're really getting into the good and strong local stores. In France and Italy we're still searching for agents and we're not yet in place.
Does your brand have any new developments concerning sustainability and/or how you are positioning any environmental messaging?
Talking about sustainability in snowboard production is a dangerous terrain. As a production facility since 35 years we're always trying to optimize our environmental footprint. We're getting better, eco-friendlier resins, we're sourcing a lot of raw materials in our "neighborhood" close by the factory and – most importantly we built snowboards that last longer than manyothers. Durability is for sure one of the keys if you want to be an eco-friendlier snowboard brand.
Boards:
What about new board construction, innovation, or shape trends? Any big advancements in functionality? Skinning, transitions, etc, as well as riding? Any specific effort on ranges for 23/24? If yes, where and why?
Telos is in general a brand with very innovative shapes, technologies and ideas.
For 23/24 we didn't add any new shapes to our line because we didn't have any real demand for it. We've added the big mountain Lemurian Split last season to cover the demand for a « big brother » of the DST Split. For 23/24 we've added the Lemurian Carbon Split. And the Carbon Splits have a new construction – which is more related to your next question.
Are you using any new materials in your splitboard for 23/24? If so, what, and why? We're interested in anything new in inserts / edges / cores / sidewalls / glue / resin/ wood types / base material, top sheet here.
Oh yes -we've been working super hard on our Carbon Splits and Solids to make them an even better riding experience than before! We started almost two years ago to develop carbon boards which ride as smooth as their fiberglass equivalents but with the lightness, pop and reactivity of a carbon board. We finally found a solution with D3O in our boards to generate this super balanced and neutral riding with all advantages of a Carbon board. This really is an advanced touring and riding experience.
Any new design or pattern approaches in your 23/24 gear? Any collabs on the line?
In the splitboard range we kept the 22/23 designs for 23/24 because we didn't have any major changes in shapes for this season and those actual designs really fit into the whole Telos story.
Accessoires:
Skins, Poles, Crampons, anything new and outstanding in your proposal?
We still keep our collaboration with Kohla skins and this is our only Split-Accessory at the moment.
What are your three biggest European markets for splitboard accessories?
Germany, Austria and Switzerland
Pricewise, which area of the market do you cater to?
The higher medium price range.
What developments are you seeing with regards to product pricing?
We keep pricing constant.
Best Sellers
The Lemurian Carbon Split
Inspired by the mystical beings of Telos that inspire our advanced technology, this super-light directional shallowtail design with setback freeride Camber is the ultimate high-performance big mountain touring shredder. Float effortlessly through the deepest white rooms, drop pillows and cliffs with confidence and tackle aggressive chutes and faces with agility and stability. Precision Control lightweight core with X-Wood and vertical aluminum laminates plus DFD™ technology helps to dampen your ride without sacrificing pop and gives just as much stability in touring mode as it does on the way down.
The Women's Cascade Split
Our Women's Freeride ultimate all-mountain shredder now makes it easier to chase the deep stuff into the backcountry. Directional with mild twin camber and enlarged tip & tail rockers lets you easily ride regular or switch as the terrain or situations may dictate. The setback stance helps you float effortlessly through the deepest powder and yet absorbs bumps and provides stability through any variable, icy or hardpack conditions you may encounter on the mountain.
The Back/Slash Split
The Back/Slash design is a directional and volume shifted(short/fat) pow surfer that allows you to ride a much shorter than normal board without losing any feel or performance and with less swing weight than a traditional splitboard. The setback camber and wide nose rocker lets you float effortlessly through powder and the additional width gives extra stability through deep powder, as well as, making it a great touring trailblazer. Unlike many short boards the Back/Slash allows you to ride a centered stance and still float amazingly which reduces fatigue in deeper pow. A specially designed multi-radial sidecut helps lay out and lock in the smoothest carves with a less aggressive transition toward the tip and tail to bite when you need it and still exit easily when you want to.