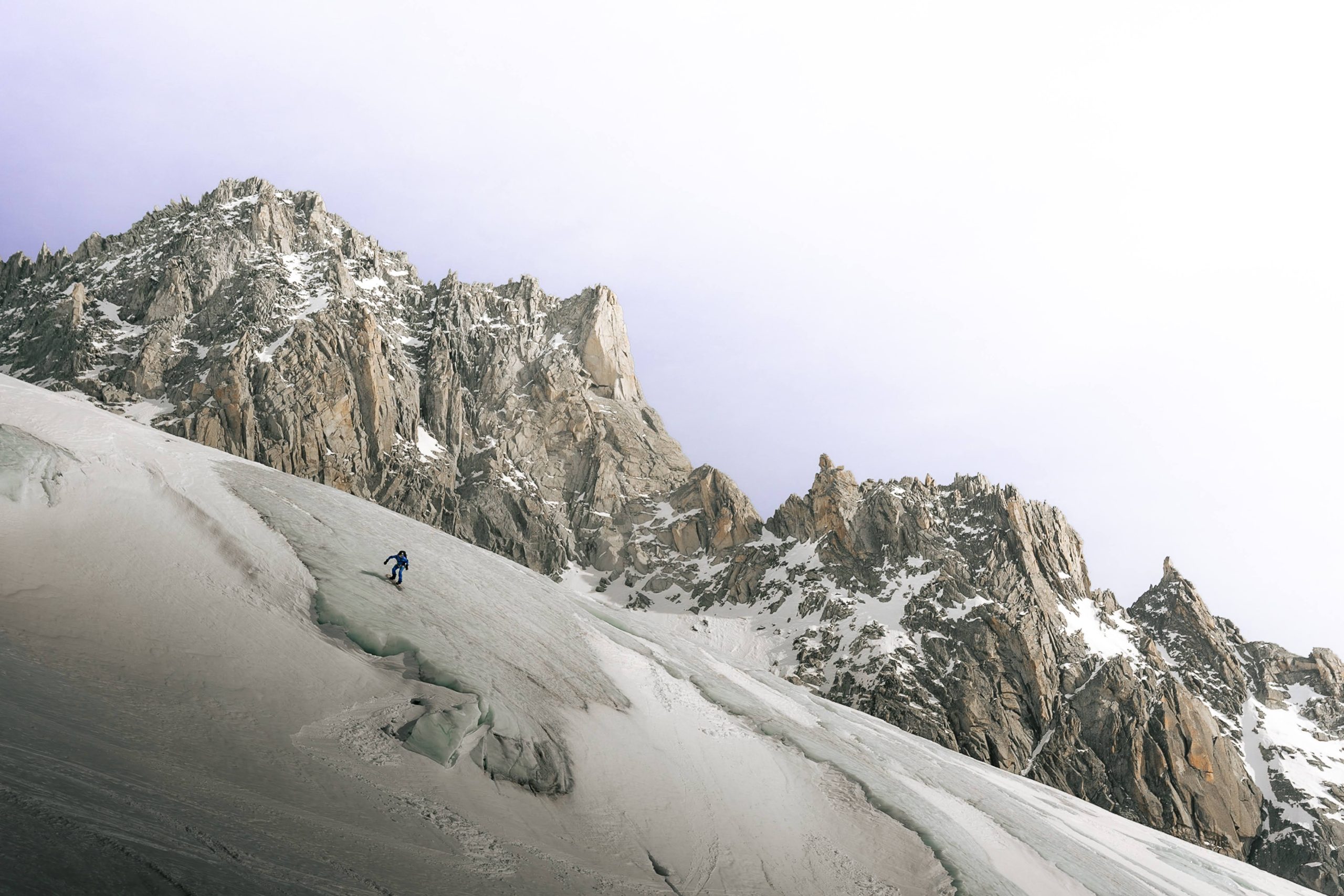 Plum 2023/24 Splitboarding Preview
Retail Buyers Guide: Splitboarding 2023/24 Retail Buyer's Guide
Brand: Plum
Interviewee: Jérémy DEYA, Sales Manager
Please provide an overview of how 2023/24 is shaping up for your brand within the splitboard market.
Continuity and improvements, these are the words which better describe our position and goals for the season 2023/2024. Carrying over our products, working on details that matter (new tip and tail system for our boards, new WOR system on the Eterlou bindings), no revolution but definitely paying attention to details and reliability to make the life of splitboarders easier.
Everyone has been affected by raw materials and shipping prices increases and transport issues. Have you had to make any significant changes with regards to manufacturing, sourcing, or logistics? Are there any examples you can share of how your business pivoted effectively? Any positive developments with regards to these issues and the changes you've made?
Our philosophy remains the same regarding manufacturing, in one word : autonomy. Our products are locally made, most of the parts are made in-house, which allow us to be flexible and reactive.
After two years of heavy carry over in the industry and more of a return to normalcy last season, what's your overall sales and production/inventory strategy for 23/24?
The last couples of years have been quite crazy in terms of demand for splitboard gear, it appears now that things are calming down, and as raw materials have been raising significantly, we had no choice but to increase our prices this season (2022/2023). The goal for 2023/2024 is to stabilize our prices and remain prudent towards the product quantities, make sure we don't over estimate the demand.
Do you anticipate any shifts in the ratio of e-commerce sales vs. brick-and-mortar sales now that most Covid-19 restrictions are gone? For selling splitboard equipment, are brick-and-mortar retailers especially important?
As far as we are concerned, not really, we need both and as we propose technical gears that require skills and knowledges to be well sold and promoted, we have to keep working with the right partners both online and brick and mortar.
Does your brand have any new developments concerning sustainability and/or how you are positioning any environmental messaging?
We definitely want to reinforce the repairability of our equipments., proposing all the spare parts necessary to fix the bindings, which the priority when it comes to sustainability. For the rest, we will stick to our DNA and philosophy of producing locally in France (Chamonix valley) and try to find new opportunities.
Boards:
What about new board construction, innovation, or shape trends? Any big advancements in functionality? Skinning, transitions, etc, as well as riding? Any specific effort on ranges for 23/24? If yes, where and why?
The new 'Fario' board, named after the trout fish, which is a famous river fish that we find in our local rivers. Hence, the Fario pass from the river to the powder ! It will be the freeride board of our range. It keeps the dimensions that we fond of for splitboarding, offering a quite large radius and a light rocker. It's definitely crucial for us that the boards remain efficient in all kind of snow encountered in the mountains. However, with the fishtail design, we clearly target the powhunters/riders, who love to ride fast and play with the natural relief. Proposed in 3 heights 154/158 and 162cm. Fish & Split !!!
Are you using any new materials in your splitboard for 23/24? If so, what, and why? We're interested in anything new in inserts / edges / cores / sidewalls / glue / resin/ wood types / base material, top sheet here.
We have various wood species to produce our cores but a major part of them grew in France. By 2025 our goal is to only use woods that come from french forest or cultivation.

Any new design or pattern approaches in your 23/24 gear? Any collabs on the line?
A young designer called Adrien join us during the fishing trips to draw the Fario 😉
Bindings:
Have you made any new innovations in buckles, straps, highbacks, bases baseplates, heelcups, etc.?
Yes we developed a new « WOR »(walk or ride system) for the Eterlou's high-backs, which will provide a better adjustment of the angles position, and more adapted for splitboard requirements.
Otherwise, the line will remain the same, offering bindings for all kind of splitboarders. From the Eterlou, the Feyan (carbon high-back), the Dari (rear entry system), to the SOK (hard-boots bindings), we cover many profiles.
Are you using any new materials in your bindings for 23/24? If so, what, and why?
We changed the process of production of some smalls parts of the binding to reduce our waste.
Accessoires:
Skins, Poles, Crampons, anything new and outstanding in your proposal?
New hook systems, one design for the Talps and Fario boards, and another one design for the Prems. Of course these hooks system can also be adapted to other boards on the market, depending on the shape we will propose one model or the other.
What are your three biggest European markets for splitboard accessories?
Germany, France, Switzerland.
Pricewise, which area of the market do you cater to?
Premium products, price positioning is pretty high.
What developments are you seeing with regards to product pricing?
When you pay the price for a PLUM gear, you pay the price for the product quality but also the service and the repairability that go along with it.
What are your top product marketing stories for next season?
The Fario board, the new Eterlou high-back, and the new hooks systems.
Best Sellers
Prems board:
The most versatile board of our line. A classic shape (twin tip and slightly pin tail), woodcore construction (ash tree and poplar).
Coming in 4 height, 150/156/160 and 164cm, hand made in France.
Eterlou bindings yellow limited edition (softboots):
The best seller in our binding's assortment. Plastic injected high-back offering a soft feeling, 750g per foot (without the interface weight), this binding is the best compromise for the splitboarder looking for an efficient binding when climbing uphill, and cool riding feelings on the way down.
Coming in three sizes: S, M and L
SOK bindings (hardboots):
The binding made for hardbooters! Ideal for riders looking for more performance, better hold and lightness. Extremely versatile with options like the Pekye, skiers will have to watch their back on the uphill.
290g per foot (without interface weight).