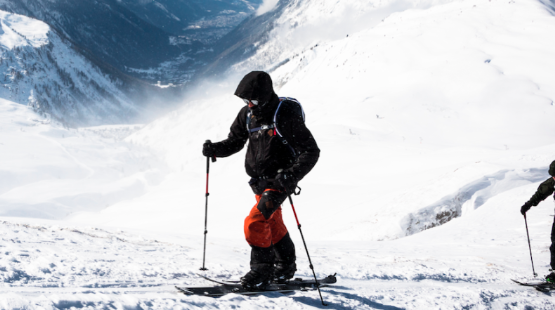 Dupraz 2023/24 Splitboarding Preview
Retail Buyers Guide: Splitboarding 2023/24 Retail Buyer's Guide
Brand: Dupraz
Interviewee: Serge Dupraz, Founder & Owner
Please provide an overview of how 2023/24 is shaping up for your brand within the splitboard market.
The Dupraz's concept of having one board with the one you get tremendous performances whatever the snow conditions is just perfect for splitboarding. When going for a randonnée wherever, you can be confident in your board, you will be safe and have a great time
Having great holding edge capacities because of the unique alchemy is bringing a security which can be crucial (or vital). The high tech carbon construction is at the same time light and durable.
Everyone has been affected by raw materials and shipping prices increases and transport issues. Have you had to make any significant changes with regards to manufacturing, sourcing, or logistics? Are there any examples you can share of how your business pivoted effectively? Any positive developments with regards to these issues and the changes you've made?
We stick to our original approach of being produced in a country. attached to our values of democracy and respect of the workers producing our boards in thoses European factories. Social rights means something for us, cultural knowledge of what thoses workers are producing is also key for us. Resorts are less than one hour from the factories. We are very proud and happy to have made thoses choices when entering our season n° 20 !
Way more expensive choices for us, but with sense because of respect and reactivity. The more we go, the more proximity is key.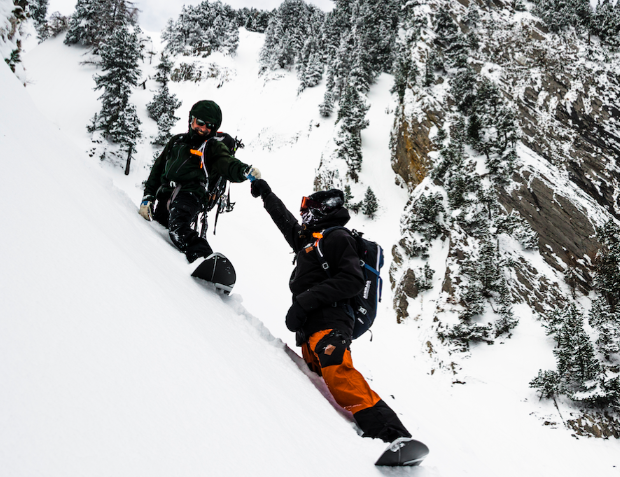 After two years of heavy carry over in the industry and more of a return to normalcy last season, what's your overall sales and production/inventory strategy for 23/24?
When I have launched the now mythical D1 in 2003 I directly choosed the carry over approach. No one was doing that. Facts speak louder than words. We have proved that our timeless shape was ahead of its time and still is. Quand les snowboarders achètent une D1, ils savent qu'elle va leur durer très longtemps.
Do you anticipate any shifts in the ratio of e-commerce sales vs. brick-and-mortar sales now that most Covid-19 restrictions are gone? For selling splitboard equipment, are brick-and-mortar retailers especially important?
We have always been selling through internet and at the same time built a relation with specialized shops.
Does your brand have any new developments concerning sustainability and/or how you are positioning any environmental messaging?
The best rubbish is the one we do not produce. Creating a board which is super efficient wherever whenever for whoever reduces the productions, makes everything more simple. Our choice of making super lasting boards is also part of our environmental approach.
Boards:
What about new board construction, innovation, or shape trends? Any big advancements in functionality? Skinning, transitions, etc, as well as riding? Any specific effort on ranges for 23/24? If yes, where and why?
Nothing new for us. Changing for changing is not part of our state of mind. Our blowing minds boards are still making a perfect job.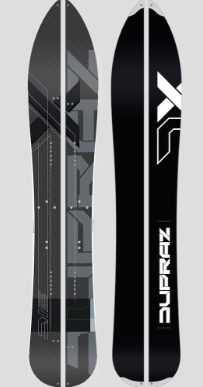 Are you using any new materials in your splitboard for 23/24? If so, what, and why? We're interested in anything new in inserts / edges / cores / sidewalls / glue / resin/ wood types / base material, top sheet here.
Still using very high end materials without compromise on the quality.
Any new design or pattern approaches in your 23/24 gear? Any collabs on the line?
Surprises in the tubes…
Accessoires:
What are your three biggest European markets for splitboard accessories?
France, Switzerland and Austria.
Best Sellers
X5S D-Tour
The D-Tour was designed to handle it all, from fun low angle tree runs to the steepest lines of Chamonix. To make the best splitboard we possibly could, we used a premium carbon construction to make the D-Tour the lightest possible, all without compromising performance or reliability. In addition to the D1's legendary freeride capabilities, this makes it the natural splitboard of choice for the most discerning rider.