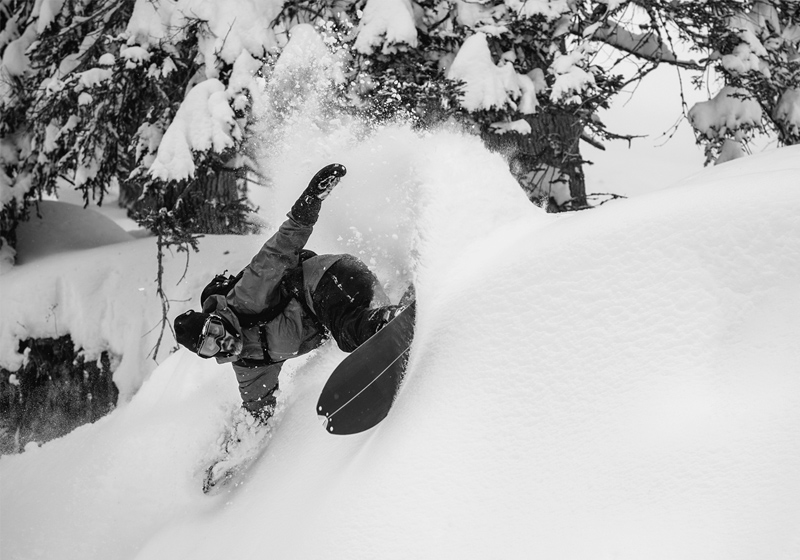 Korua 2023/24 Splitboarding Preview
Retail Buyers Guide: Splitboarding 2023/24 Retail Buyer's Guide
Brand: Korua
Interviewee: Nicholas Wolken, Product Developement
What about new board construction, innovation, or shape trends? Any big advancements in functionality? Skinning, transitions, etc, as well as riding? Any specific effort on ranges for 23/24? If yes, where and why?
We will be introducing the new union pro clips which allow for better fine adjustments. Our plus line Splitboards now feature a snow repellent top-sheet.
Are you using any new materials in your splitboard for 23/24? If so, what, and why?
We are not using any uncommon materials in this field.
Any new design or pattern approaches in your 23/24 gear? Any collabs on the line?
Still sticking with our known colors and designs.
Best Sellers
Whether it's fresh powder or old pressed snow, the Escalator Split Plus is designed for a power-saving ascent in alpine terrain, without compromising downhill performance. This ultra-light splitboard is your best companion on long and demanding adventures deep into the backcountry. Not only designed for the climb, it also offers an incredible riding experience on the way down, be that through steep and technical terrain or wide-open big mountain lines.
The overhauled Transition Finder Split is the melting pot of human-powered freeride and freestyle. This shape is particularly suitable for short to medium-long hikes and compliments a creative riding style, allowing you to integrate more technical freestyle elements into your split missions. It's a versatile ripper for those looking to link soulful turns and seek out natural transitions, features, and side-hits.
The versatile and robust Pencil Split is particularly suitable for short to medium-long hikes and touring missions into side- and backcountry. It's a solid all-rounder for effortless turns in all types of snow conditions. Over the years this shape has steadily held its place in our lineup and has withstood the test of time.