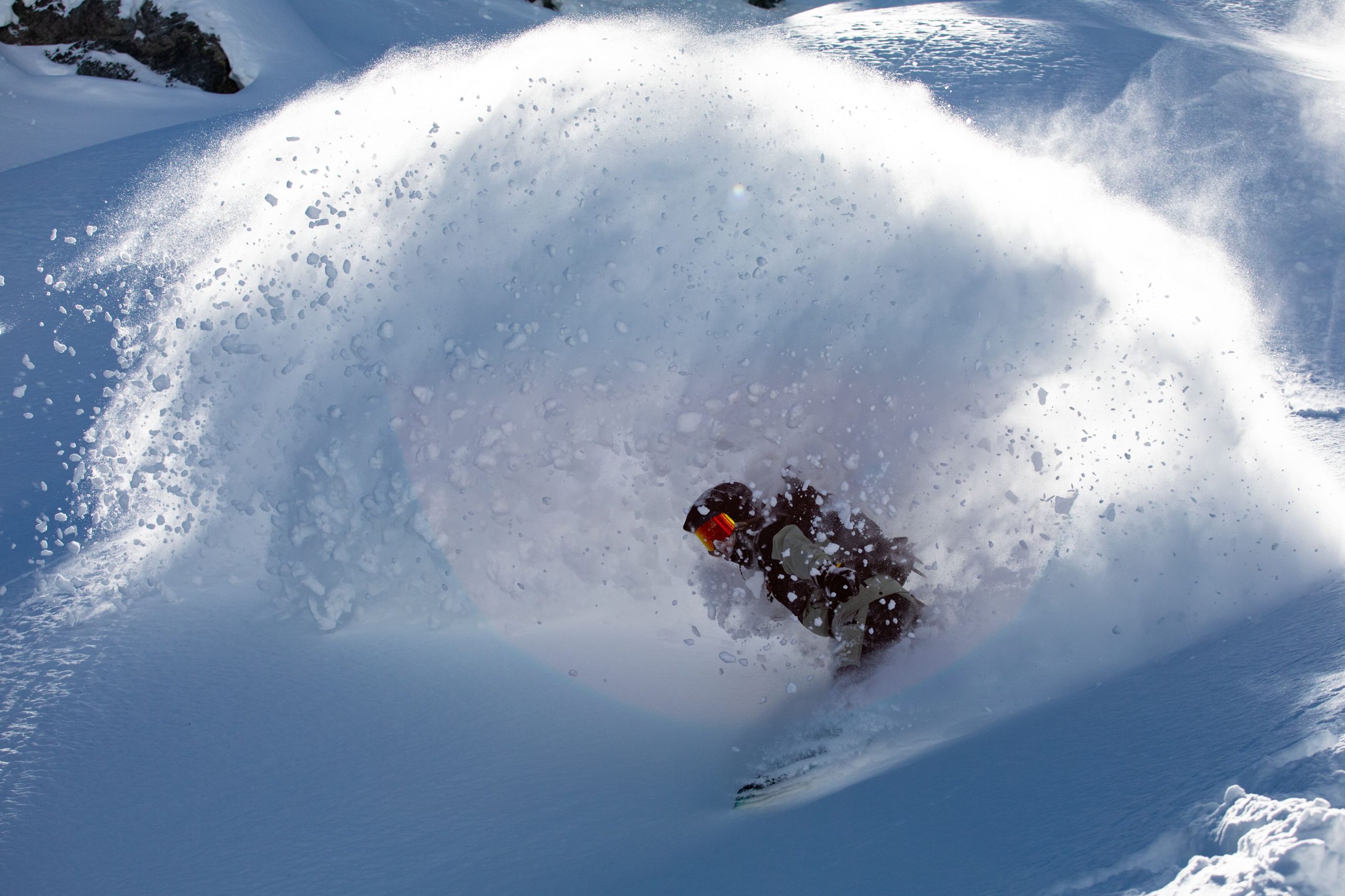 Jones 2023/24 Splitboarding Preview
Retail Buyers Guide: Splitboarding 2023/24 Retail Buyer's Guide
Brand: JONES
Interviewee: Seth Lightcap
Please provide an overview of how 2023/24 is shaping up for your brand within the splitboard market.
23/24 is shaping up to be a huge year for the Jones splitboard line. We will introduce two brand new split models, two completely redesigned split models, and significant new performance and sustainability focused tech.
Everyone has been affected by raw materials and shipping prices increases and transport issues. Have you had to make any significant changes with regards to manufacturing, sourcing, or logistics? Are there any examples you can share of how your business pivoted effectively? Any positive developments with regards to these issues and the changes you've made?
Other than a few delays of raw materials, our production has remained stable the last few seasons. Shipping was of course a nightmare last year, but this season everything has gone well.
After two years of heavy carry over in the industry and more of a return to normalcy last season, what's your overall sales and production/inventory strategy for 23/24?
We will produce more splitboard models and stock than ever in 23/24! Our 23/24 split line includes 15 models including two brand new models, and two completely redesigned models. A few models will be carry over as our dealers continue to request them.
Do you anticipate any shifts in the ratio of e-commerce sales vs. brick-and-mortar sales now that most Covid-19 restrictions are gone? For selling splitboard equipment, are brick-and-mortar retailers especially important?
Our e-commerce business in all categories continues to grow, and especially in Europe where we just started selling direct in 2022. Brick-and-mortar retailers are still very important to us, however, as we know our customers look to our dealers for expert product info specific to the local terrain and snow conditions.
Does your brand have any new developments concerning sustainability and/or how you are positioning any environmental messaging?
Our commitment to producing the most responsibly made splitboards we possibly can only grows stronger for 23/24. We will introduce several new sustainably made materials in 23/24, including a revolutionary new snowboard recycling process that allows us to use materials from old snowboards to make new snowboards and splitboards. Sharing these successes and our commitment to reducing the impact of our products will also continue to be a major facet of our brand messaging.
Boards:
What about new board construction, innovation, or shape trends? Any big advancements in functionality? Skinning, transitions, etc, as well as riding? Any specific effort on ranges for 23/24? If yes, where and why?
For 23/24 we have significantly expanded our Ultralight Series with the addition of our new Ultralight Butterfly split. The Butterfly Split has a very unique blunted shape that maximizes effective edge length. Paired with a full camber profile, the Butterfly offers next level edge grip and turn power in a very compact and lightweight board. All of our Ultralight models also now feature Koroyd sections in the wood core. Koroyd is a dampening material that sucks up chatter at a fraction of the weight of wood.
Are you using any new materials in your splitboard for 23/24? If so, what, and why?
Two of our best selling splitboard models ever, the Hovercraft Split and the Ultralight Hovercraft Split (fka the Ultracraft Split), both get a complete redesign for 23/24 including a brand new shape and our most advanced 3D base contours ever. The Ultralight Hovercraft Split 2.0 is designed for expeditions and endurance touring and is built with our lightest and dampest materials.
The Hovercraft Split 2.0 will be the first Jones splitboard model to incorporate a new snowboard recycling process that is tentatively named Recycle Tech. This revolutionary new snowboard reclamation process allows us to reuse upwards of 95% of the materials in a broken or retired snowboard. After a series of preparation steps, slices of old snowboards are embedded in the wood core of new snowboards and splitboards in the place of stringers. These recycled stringers are some of the most high performance stringers we've ever tested, and add substantial pop and torsional rigidity to the core, while eliminating the need for virgin stringer materials.
Accessoires:
What are your three biggest European markets for splitboard accessories?
Germany, Austria and France
Pricewise, which area of the market do you cater to?
We cater to the mid to high price point as our splitboard skins and poles are proven to be extremely durable and high performance.
Best Sellers
The Ultralight Butterfly Split is an ultralight split made for high alpine pursuits where the balance of weight and performance are hyper critical. By drastically reducing the tip and tail size, but keeping the contact points pushed out, the Butterfly Split has the effective edge of a board 10cm longer than its length. The long effective edge is matched with a true camber profile for maximum edge power in variable conditions.
The Hovercraft Split is a nimble and explosive all-terrain splitboard built with our most advanced 3D shape tech and groundbreaking recycled materials. The new shape has been supercharged with 12mm of spoon bevel in the nose for lightning fast turn initiation, and a speed boosting 3D hull in the tail. Recycled materials from old snowboards are used as stringers in the wood core making this our most responsibly produced splitboard ever.
The Women's Stratos split is an all-terrain splitboard built for ripping turns, slashing gullies and boosting airs in the backcountry. A directional freeride shape blended with the board feel of a freestyle stick give it a remarkable energy on snow. The energetic board feel is thanks to a narrow sidecut, friendly flex and camber heavy directional rocker profile, while 10mm of taper and a 3D Contour Base 3.0 keep it super quick edge-to-edge.