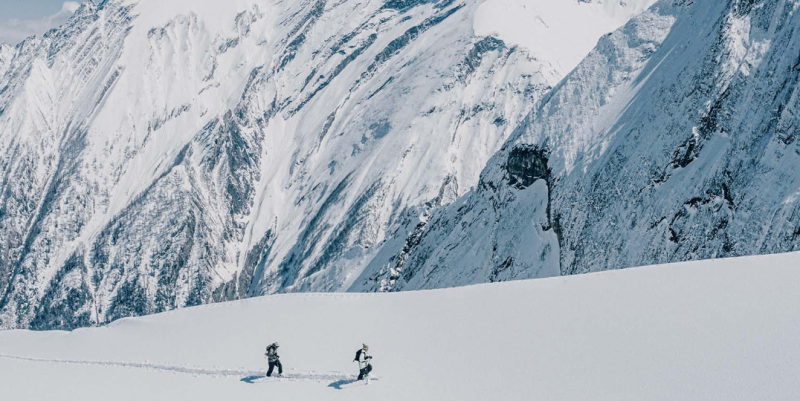 Nitro 2023/24 Splitboarding Preview
Retail Buyers Guide: Splitboarding 2023/24 Retail Buyer's Guide
Brand: Nitro
Interviewee: Florian Lang, Product
Please provide an overview of how 2023/24 is shaping up for your brand within the splitboard market.
The most relevant challenge for the 22/23 season was definitely the overall growth in sales, resulting in production and shipping bottlenecks. We expect this to be temporary though, and numbers will balance out to me easier to manage for 23/24. We have long-term relationships and agreements with our vendors that help working through these issues of course. Our general approach of mutual respect leads to open communication about this kind of problems and their solutions.
Everyone has been affected by raw materials and shipping prices increases and transport issues. Have you had to make any significant changes with regards to manufacturing, sourcing, or logistics? Are there any examples you can share of how your business pivoted effectively? Any positive developments with regards to these issues and the changes you've made?
Everyone felt the effects of increased cost on every level. While we also had to increase retail prices, we avoided any mid-season price adjustments or transportation surcharges vis-à-vis our distributors and shops. As a brand, we felt we must take responsibility to protect our sales channels an absorbed most of these additional charges. We did not make any general changes to our supply chain except for an adjustment in timing. The ordering/production/shipping process needs to start earlier to compensate any upcoming obstacles.
After two years of heavy carry over in the industry and more of a return to normalcy last season, what's your overall sales and production/inventory strategy for 23/24?
We took an approach of not carrying over too many products and keeping pour offering fresh and exciting already for 22/23. We will continue to strategically use carryovers on key models/SKUs in order to provide some late ordering possibilities for retailers and especially the rental operations.
Do you anticipate any shifts in the ratio of e-commerce sales vs. brick-and-mortar sales now that most Covid-19 restrictions are gone? For selling splitboard equipment, are brick-and-mortar retailers especially important?
Many consumers have gotten used to the convenience of shopping at home and we don't expect a massive rush back towards brick-and-mortar stores. At the same time, we believe in the importance of physical stores and the general positive vibe and grass-roots work they represent in our industry. We therefore support them wherever we can with in-store events or on-snow demos.
Does your brand have any new developments concerning sustainability and/or how you are positioning any environmental messaging?
First off, we have to realize that snowboarding – like many other activities – is very complex in its environmental impact and that we as a brand need to do our part to reduce this impact as much as possible. A few years ago, we started out on a quest to examine and optimize the many impact aspects of our various product groups. Our board factory is 100% solar powered, we use a closed and filtered water cycle for grinding, FSC™ certified wood cores, recycled raw materials, water based inks and either no or solvent-free finish coats. Whatever CO² impact during a board's lifecycle from cradle to cradle we cannot avoid (yet), we compensate to 100% through our partnership with ClimatePartner. On bindings we are currently working with a new raw plastic supplier to develop a new base material for bindings that has a higher recycling rate on the same level of quality and durability. At the same time, we are revisiting every production step to reduce unnecessary materials. For example the poly bags in our binding boxes. Furthermore, we are calculating our current CO2 output with CLIMATE PARTNER to address materials/ production and shipping ways which have to be updated. The goal is to reduce our CO2 footprint even more and compensate the rest with CLIMATE PARTNER projects.
What about new board construction, innovation, or shape trends? Any big advancements in functionality? Skinning, transitions, etc, as well as riding? Any specific effort on ranges for 23/24? If yes, where and why?
We have worked on both ends of the line. The Vertical, our super light weight splitboard designed for the high alpine explorer, just won the award of Best Skinning Splitboard. On the other end of the offering, the NOMAD and VOLTA, which both set the mark for one if not the, most affordable splitboard in the market, have been re-designed to be more directional with a larger nose area for better float. The new SQUASH features a new outline. Still a dream in deep pow with its wider nose and swallow tail, the side-cut has been tweaked to get you stoked when riding on edge and carving turns on this cross-over hybrid.
Have you made any new innovations in buckles, straps, highbacks, bases baseplates, heelcups, etc.?
The Vertical ST will feature Sparks SmoothTravel components such as the new ST whammy bars and ST touring brackets. These components utilize a proprietary thermoplastic blend that is molded over the metal part reducing friction, increasing durability, and improving touring efficiency. Baseplates and straps have been modified for increased durability and reliability.
Any liner story or program you plan to highlight for 23/24?
Skylab / Ronda
Our highly popular Skylab TLS boot has received a women's counterpart: Nitro's most anticipated new boot model, the Ronda TLS, boot allows for the ultimate snowboarding adventure versatility through its all-mountain resort comfort and fit, combined with all the features needed for weekend splitboard adventures to escape the crowds at the resorts. Built for the riders looking a lightweight split ready resort boot.
Skins, Poles, Crampons, anything new and outstanding in your proposal?
For next year, Nitro is offering a second set of Splitboarding specific pôles. In addition to the existing 4-piece foldable pôles of minimal packing size, Nitro will introduce a lightweight yet stiff 3-piece carbon telescoping pole, featuring a splitboarding specific basket to scrape off any snow or ice from your boards top and operate your bindings heel risers with ease.
What are your three biggest European markets for splitboard accessories?
Germany, Switzerland and France
What are your top product marketing stories for next season?
30 years of NITRO splitboarding
Best Sellers
The new Squash Split has been redesigned to offer more float and an elevated turning edge hold for the ride down. floating like a volume-shifted shortboard, skining up like a billy goat, turning like a dream, the Squash is designed to rip pow and engineered to get you up with ease and speed.
The split R&D department has designed the most capable new and improved directional shape, allowing you to get out and stay out longer. The run of your life is just a short adventure hike away, and now you can do it without breaking the bank or your spirits to get there with our most affordable, trusted, and redesigned Nomad and Volta Splitboards.
Splitboarding is 100 times better with the Vertical Splitbinding under your feet. It makes the hike up comfortable and fast, the transition at the top effortless, and most importantly, it becomes a seamless interface for a more enjoyable ride down! The Vertical is our most sought-after binding, for good reasons!