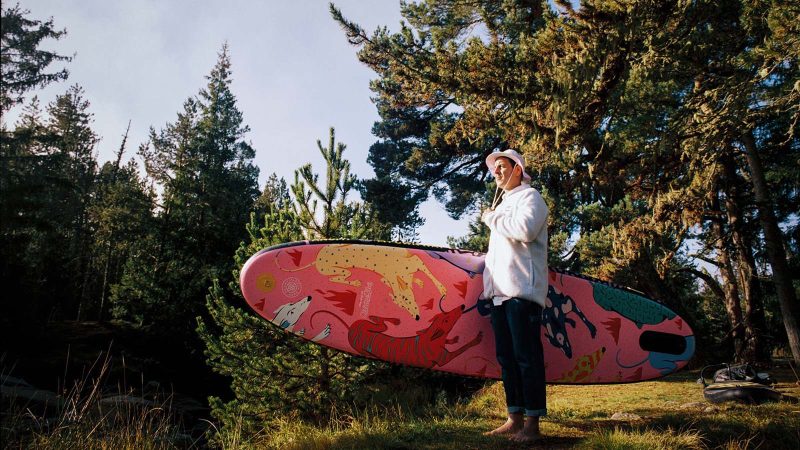 Anomy 2023 SUP Preview
Retail Buyers Guide: SUP 2023 Retail Buyer's Guide
Brand: Anomy
Interviewee: Mariona Ruz, Growth Manager
2022 has been marked by overstocks for many players in the SUP industry. Was it the case for your company?
The distributors are overstock because of the lack of raw material the previous year. They bought in greater quantity to be able to respond to the high demand of the final consumer. Even being a growing sport, during this last year all companies have stocks. In our case, as a brand, it has not been a problem because we work with limited editions. That is, this year we have given continuity to the existing editions, and we will wait at the end of the season to launch new designs also exclusive. It's a year to clean up stocks and start the new season with many new features.
Inflation is in everyone's mouth, so how do you keep up with the costs rise (production/shipment)? How much of an increase of price points are we talking for 2023?
Now, we are keeping prices as usual. We try to optimize costs as our best so that we can continue to support the distributor in this regard.
Spring is on the corner: can you guaranty an early delivery of goods in Europe?
Yes, we've been doing our best on that way. As a brand we can guaranty an early delivery of goods in Europe. 
Which inflatable models are you pushing in 2023? Please list the technologies/materials which make those iSUPs outstanding?
We're working with different sizes: 10'6'', 10'8'', 11'6, 12'6''. Our SUP boards are designed by nonconformists and spontaneous illustrators who fill our products of soul and perception with their designs. We're exclusive because we love being one-of-a-kind. We're loyal to good art and different ways of seeing life.
Quality comes first. We don't understand a good product unless it's manufactured to the highest international standards of quality and innovation. We work with Fresco Tech, a technology that improves the durability of materials, ensures the best print quality of creativities and certifies outstanding stability.
Fresco Tech is an extremely accurate process based on color transfer and a high-pressure heat yet using the best materials for the construction of our boards. It enables high-resolution prints with an endless range of colors and textures and ensures the intensity of colors to withstand over time.
Best Sellers
DESCRIPTION PRODUCT
This board is for riders of all abilities and a wide range of activities. Its versatility and stiffness are ideal for any water and ensure good stability. The 10'6' x 32'' board is the most popular on the market.
BOARD SIZE
10'6 X 32 X 4.75   / 320CM X 812MM X 120MM
PACK INCLUDES
Inflatable board, backpack, air pump, fin, paddle "the easy way", leash and repair equipment.
PREMIUM SERVICE
We offer a 1+1 year warranty on all our products.