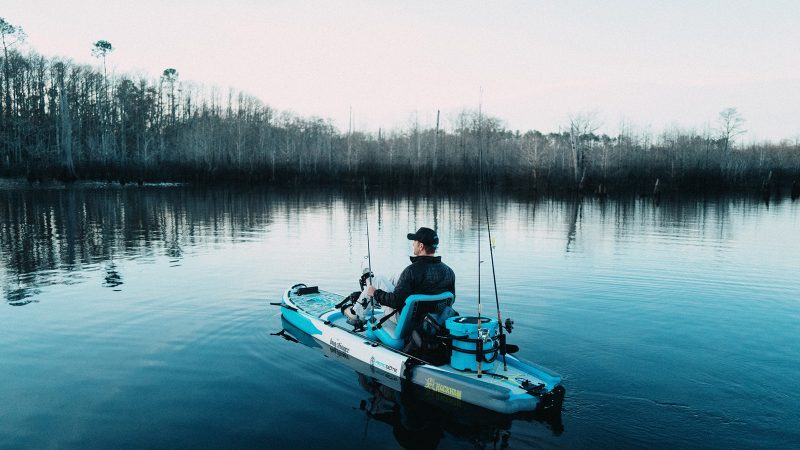 Bote 2023 SUP Preview
Retail Buyers Guide: SUP 2023 Retail Buyer's Guide
Brand: Bote
Interviewee: Seb Thursby
2022 has been marked by overstocks for many players in the SUP industry. Was it the case for your company?
We are aware that to start of 2023 has continued to see overstocking of many brands in the SUP industry, with BOTE however this isn't the case. Being brand new to the UK and EU market we carry no overstock and are excited to bring the full range of BOTE products to market for 2023.
Inflation is in everyone's mouth, so how do you keep up with the costs rise (production/shipment)? How much of an increase of price points are we talking for 2023?
With an awareness of an increase in pricing across the watersports market, BOTE's pricing is very strong and gives the most bang for your buck of any top end brand.
Spring is on the corner: can you guaranty an early delivery of goods in Europe?
Spring stock is already here and ready to ship out to retailers.
Which inflatable models are you pushing in 2023? Please list the technologies/materials which make those iSUPs outstanding?
BOTE has a wide range of inflatable SUP models covering every type of paddler. The 12ft4 Rackham Aero offers unrivaled stability and the adaptability to convert into a pedal driven seated SUP.  The 11ft6 all-purpose HD Aero offers solid paddleboard performance with the convenience and portability to take your board anywhere a suitcase fits. The Breeze Aero, the flagship of fun, is a do it all, everyday grab and go SUP. Designed and built for the first timer, part timer or weekend warrior.
Unique to BOTE SUPs is Magnepod. Magnepod is BOTE's magnetic accessory retention system, making sure your paddle accessories stay attached to your SUP and not overboard. Bottles, speakers and cups aren't going anywhere.
Not only making high-end SUPs, BOTE specializes in the added accessories that turn it from a paddle board to a paddle experience. APEX peddle drive frees up your arms for fishing, a paddle sheath for on-the-go accessible storage, Magnepod means nothing is going overboard, and if you do a fully waterproof bag keeps everything safe and dry. BOTE has the crafts and accessories to maximise your paddle time out on the water.
Hardboards: is the category worth stocking for retailers or is the D2C channel more appropriate for such SUPs affiliated with experienced riders?
At BOTE what we offer in inflatable SUPs we have the hardboard version as well. These solid paddleboards come reinforced with Gatorshell Technology for durability, boasting a displacement hull to cut through the water as efficiently as possible.
Any piece of advice to give to brick & mortar retailers concerning their order sorting?
Get your orders in now because BOTE is going to be big.
Best Sellers
Rackham Aero
Introducing the reimagined Rackham Aero, now compatible with the APEX Pedal Drive. This all-new combination evolves the Rackham Aero into the ultimate upset of the paddle sports world. Revolutionary adaptability so intuitive that it settles the battle between boards and kayaks. Everything you want out of a paddle board with everything you need out of a kayak, working in harmony to reshape the way you enjoy the water.
HD Aero
It's all about the lifestyle… and the HD Aero embodies it. If you're looking for the all-purpose feature set of a solid paddleboard, but want the convenience and portability to take your board just about anywhere a suitcase fits – the HD Aero has you covered. Load it with accessories and head out onto the water.
Breeze Aero
A great-looking, extremely lightweight, inflatable paddle board. The Breeze Aero is fun to paddle and super stable. It's the do-it-all, everyday grab-and-go SUP. Made for the first-timer, part-timer, or weekend warrior, the Breeze Aero will make sure your next paddle is a great one.