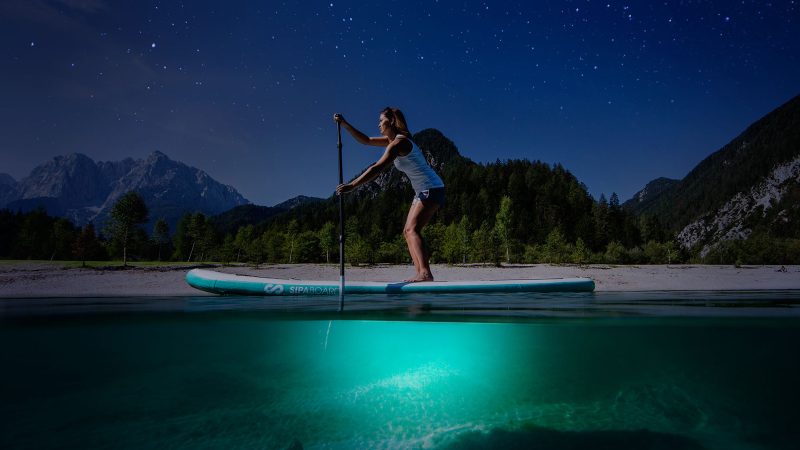 Sipa 2023 SUP Preview
Retail Buyers Guide: SUP 2023 Retail Buyer's Guide
Brand: Sipa
Interviewee: N/A
2022 has been marked by overstocks for many players in the SUP industry. Was it the case for your company?
We've planned our stock carefully and didn't struggle too much with overstock.
Inflation is in everyone's mouth, so how do you keep up with the costs rise (production/shipment)? How much of an increase of price points are we talking for 2023?
Our boards have been 100% above premium inflatables, before the current inflation problem. While our prices will rise in 2023, our target market shouldn't be too much affected by the change, as they represent the top 5% earners.
Spring is on the corner: can you guaranty an early delivery of goods in Europe?
Yes.
Which inflatable models are you pushing in 2023? Please list the technologies/materials which make those iSUPs outstanding?
We offer electric assisted paddleboards with a very limited range of models. Focused on the technology, we will introduce a completely new motor and a redesigned model line, featuring an entry-rate model, an allrounder and a touring model.
The motor will boast a double battery system, which will double the motor's autonomy over the first generation and a faster drive. 
Any piece of advice to give to brick & mortar retailers concerning their order sorting?
Electricity is opening new ways to accelerate sales. The demand has been increasing over the last 5 months, even though economically a recession is still very close. Electric-assisted boards address the top earning target market which is the least affected and with the global e-mobility super trend finally coming into watersports, the SUP industry will definitely grow in the segment.