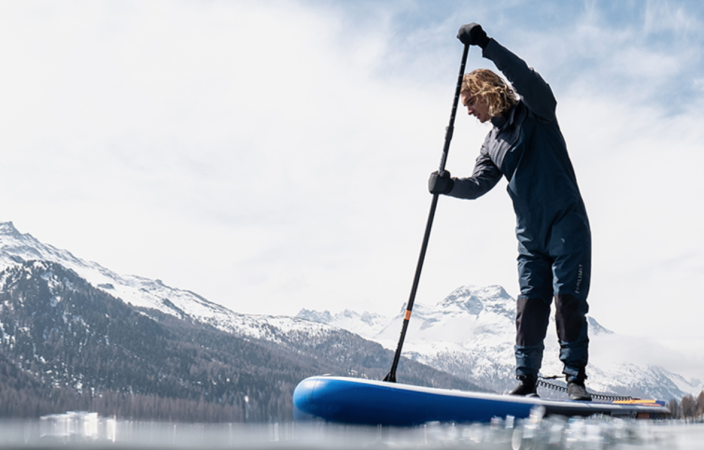 STX 2023 SUP Preview
Retail Buyers Guide: SUP 2023 Retail Buyer's Guide
Brand: STX
Interviewee: Edwin Honsbeek, export sales manager
2022 has been marked by overstocks for many players in the SUP industry. Was it the case for your company?
Every company was influenced by delays in the supply chain which caused extra pressure on the stock levels due to delivery not going on time.
Inflation is in everyone's mouth, so how do you keep up with the costs rise (production/shipment)? How much of an increase of price points are we talking for 2023?
Our pricing is not influenced by price increases and most of it is absorbed by the brand itself.
Spring is on the corner: can you guaranty an early delivery of goods in Europe?
Yes, we are good to go for early delivery.
Which inflatable models are you pushing in 2023? Please list the technologies/materials which make those iSUPs outstanding?
FXL is our technology for stiff and light boards which is a newly developed drop stitch.
Hardboards: is the category worth stocking for retailers or is the D2C channel more appropriate for such SUPs affiliated with experienced riders?
Hard boards are still very popular but are not a part of our product offering.
What do you offer when it comes to foiling/wing in the SUP category? Is the foil still boosting SUP sales?
We have several hybrid boards suitable for SUP, WINGING and FOILING with inflatable technology.
Best Sellers
STX I FOIL boards- The new additions to the STX line-up are the STX iFoil boards. They are made for great times during your wing sessions. The boards have been designed and tuned to offer the best experience while cruising the waters. Using durable materials and
perfect lining the iFoil boards are stable, strong, and low weight.
STX specialty Windsurfboards inflatable- The iWindsurf is a dedicated windsurfing board ideal for everyone. Its outlines are designed for a great and smooth windsurf session. The iWindsurf is great for beginners but also a lot of fun for the more experience surfer. Because it's an inflatable board it's easy to transport and take with you on all your sessions.
PERFORMANCE TOURER boards- STX Tourer boards are specially designed for inland water. Streamlined arrow shaped board for higher speeds, faster paddling, and longer distances. It's great for those who love to go the long distance, the endurance athletes and the ones who want to life healthy and fit.