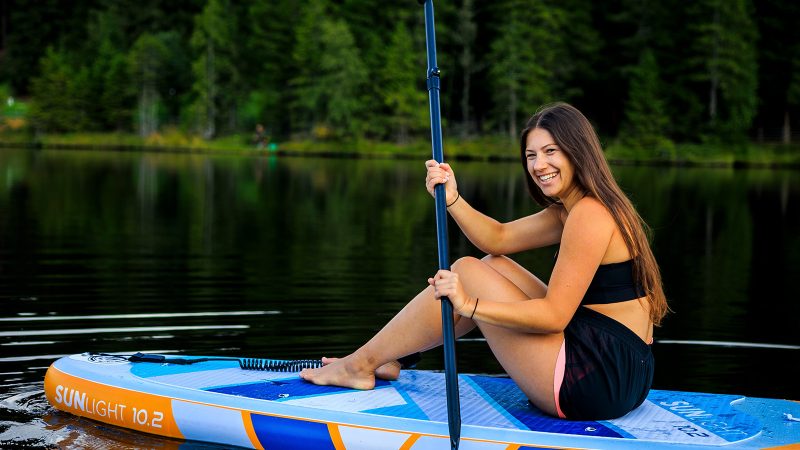 Spinera 2023 SUP Preview
Retail Buyers Guide: SUP 2023 Retail Buyer's Guide
Brand: Spinera
Interviewee: N/A
2022 has been marked by overstocks for many players in the SUP industry. Was it the case for your company?
That's absolutely right, with a delay in raw material and in the supply chains we got orders late into Europe. So we were all building up stock and we were all ordering optimistically. 2022 was surely a year were each brand had a full warehouse. For 2023 however our inventory is looking much better. For some SKUs we still have a decent quantity but overall our stock looks kind of healthy. The advantage of this is we can fullfill directly every order that is coming in.
Inflation is in everyone's mouth, so how do you keep up with the costs rise (production/shipment)? How much of an increase of price points are we talking for 2023?
We raised our pricing already in 2022, so for 2023 we have only adjusted some price points. Having said this we adjusted them in both ways. We were able to lower our pricing on some products due to the fact that the shipping cost from China went down again.
Spring is on the corner: can you guaranty an early delivery of goods in Europe?
There's absolutely no problem we will fulfill every order and like I said we have stock for any kind of re-order.
Which inflatable models are you pushing in 2023? Please list the technologies/materials which make those iSUPs outstanding?
Our new model is a performance all round model, which is called the Sun Light SUP. This one comes with double layer technology in ultra light dropped stitch material. On the kayak side we upgraded the Hybris Kayak and came up with an all drop stich Kayak : the Molveno. 
Hardboards: is the category worth stocking for retailers or is the D2C channel more appropriate for such SUPs affiliated with experienced riders?
I think retailers that are very connected to the Windsurf, Kite and Foil market should stock some hard boards as a roundup in their portfolio. However the category remains small and tight knitted.
What do you offer when it comes to foiling/wing in the SUP category? Is the foil still boosting SUP sales?
We neither do wings nor foil boards. I think it's a different sport. I don't see necessarily that foil boarding is boosting the SUP sales. It's different equipment.
Any piece of advice to give to brick & mortar retailers concerning their order sorting ?
Keep inventory low, concentrate on the best sellers and go from there. At the moment each brand has enough stock to fulfill any kind of re-order. Once spring is kicking in I am optimistic that sales will pick up as well.