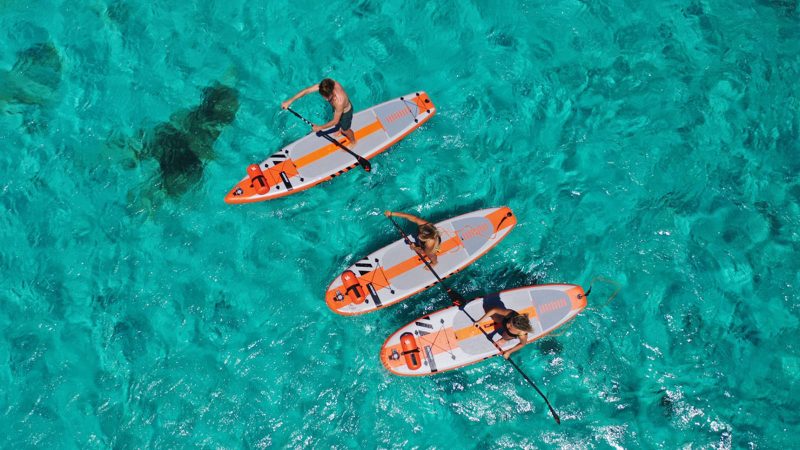 RRD 2023 SUP Preview
Retail Buyers Guide: SUP 2023 Retail Buyer's Guide
Brand: RRD
Interviewee: JACOPO GIUSTI team manager and marketing
2022 has been marked by overstocks for many players in the SUP industry. Was it the case for your company?
Yes, exactly this is the situation now, we order more pcs of sup due to the Chinese production last year, now we have a good stock. 
Inflation is in everyone's mouth, so how do you keep up with the costs rise (production/shipment)? How much of an increase of price points are we talking for 2023?
The transport cost was increased 4 times last year respect the normal standards. 
Spring is on the corner: can you guaranty an early delivery of goods in Europe?
Now the transport cost are again at the normality, like before the covid period.
Which inflatable models are you pushing in 2023? Please list the technologies/materials which make those iSUPs outstanding? 
All the people are still pushing with the super cheap board, we prefer to stay in the market with the top-quality board, super rigid inflatable board, super reinforced, we want to offer something different to our customers.
Hardboards: is the category worth stocking for retailers or is the D2C channel more appropriate for such SUPs affiliated with experienced riders?
We stop the production of the inflatable board 2 years ago; we are still selling the stock of 2 years ago.
What do you offer when it comes to foiling/wing in the SUP category? Is the foil still boosting SUP sales?
We do not like to much the hybrid board, we have only one board that can be used for SUP FOILING – WING FOILING and SUP WAVE