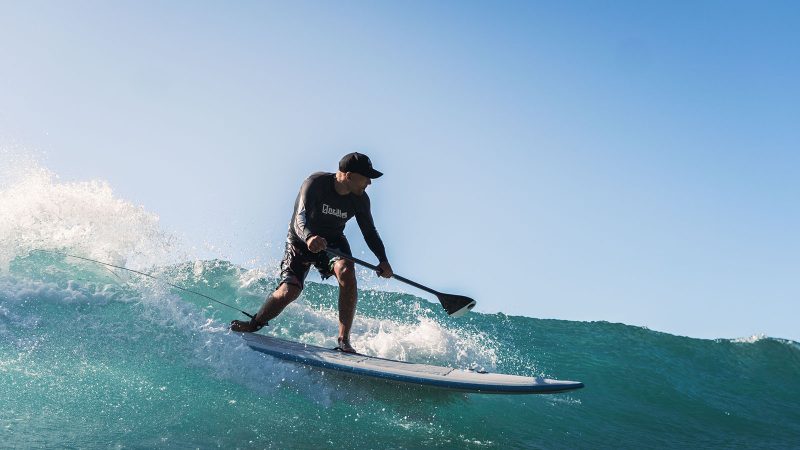 Tripstix 2023 SUP Preview
Retail Buyers Guide: SUP 2023 Retail Buyer's Guide
Brand: Tripstix
Interviewee: Dr. Stefan Klare, Founder & CEO
2022 has been marked by overstocks for many players in the SUP industry. Was it the case for your company?
No, we were just introducing our new technology named "ClustAir" and were only offering limited quantities.
Inflation is in everyone's mouth, so how do you keep up with the costs rise (production/shipment)? How much of an increase of price points are we talking for 2023?
We increased our prices by about 5% in 2022. We haven't decided if we do another increase soon.
Spring is on the corner: can you guaranty an early delivery of goods in Europe?
We just moved our (board-)production to Germany and are now manufacturing under our own roof. This means low quantities, but maximum quality and minimum carbon footprint. As most of our suppliers for materials are located in Europe, we did not experience delivery problems so far, so yes we can guarantee an early delivery. The bottleneck is rather the limited quantity we can make in our own facility.
Which inflatable models are you pushing in 2023? Please list the technologies/materials which make those iSUPs outstanding?
We expect the MINKE a 10' allround SUP in patented ClustAir-Technology to be our best-selling board. We also want to focus on race and more wave SUPs. As we manufacture in Germany we can also offer new models during the running season.
Hardboards: is the category worth stocking for retailers or is the D2C channel more appropriate for such SUPs affiliated with experienced riders?
We do not offer hardboards. We call our ClustAir-boards "inflatable hardboards" as the performance is super close to the performance of hardboards.
What do you offer when it comes to foiling/wing in the SUP category? Is the foil still boosting SUP sales?
A foilboard in ClustAir-Technology is under development. We might release a board during the season. A good effect about the manufacturing in Germany is that we can manufacture on demand test the market and react to trends.
Any piece of advice to give to brick & mortar retailers concerning their order sorting?
We do not work with retailers right now. This is mainly due to the high costs of our boards Made-In-Germany, but we believe that a shop can still benefit from having a few or maybe only one Tripstix-board in the showroom, as our boards are eye-catchers and pull customers into the shops. We are also open to innovative sales-models in order to overcome the hurdle of the high prices.
Best Sellers
The MINKE is built for all SUPers who appreciate a wide range of use, but do not want to sacrifice quality and stiffness: it performs on lakes, in waves and rivers. Compared to conventional Drop stitch inflatables, the ALLROUND board can also be considered as a step-up board: it's your go to board to improve your SUP skills and to learn first manoeuvres like pivot and step-back turns in no time!