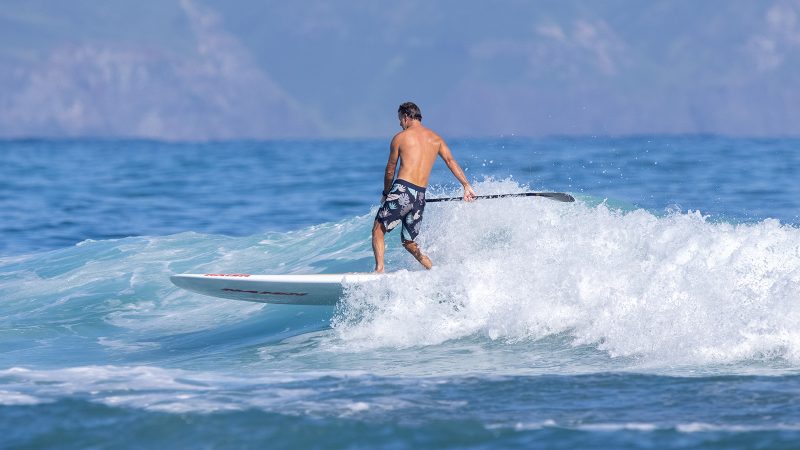 Naish 2023 SUP Preview
Retail Buyers Guide: SUP 2023 Retail Buyer's Guide
Brand: Naish
Interviewee: N/A
2022 has been marked by overstocks for many players in the SUP industry. Was it the case for your company? 
This is very dependent on the individual market. In some markets yes and in some markets, we are pretty clean on inventory.
Inflation is in everyone's mouth, so how do you keep up with the costs rise (production/shipment)? How much of an increase of price points are we talking for 2023?
In terms of product cost prices, we were able to stay consistent. Shipping costs fluctuate constantly. 
Spring is on the corner: can you guaranty an early delivery of goods in Europe?
Our stock for spring 2023 deliveries is already in Europe at this stage.
Which inflatable models are you pushing in 2023? Please list the technologies/materials which make those iSUPs outstanding? 
Our Naish ONE is by now a classic that is always popular. Other then that our inflatable touring boards are outstanding and very universal. Featuring double layer rails/ fusion drop stitch construction, hydroslick tail release edges as well as accessory mounting option.
Hardboards: is the category worth stocking for retailers or is the D2C channel more appropriate for such SUPs affiliated with experienced riders?
Composite boards are a fixture and not only reserved for the experienced rider. I would call them essential for any SUP rider who has the means to store them/ get them around. Many of the existing shapes like our Nalus for example are also timeless classics that are always in fashion.
What do you offer when it comes to foiling/wing in the SUP category? Is the foil still boosting SUP sales? 
Foiling is certainly still taking off and attracting customers who previously were not into windsports. I would say that it widens the possibilities also for crossover SUP boards such as our Hover SUP crossover 115 or 135 for example. A lot of versatility between wind and no wind approach from SUP surfing/ paddling – use with a wing-surfer and a foil – windsurf foiling – SUP foiling. 
Any piece of advice to give to brick & mortar retailers concerning their order sorting? 
All around use is key – boards that are universal from cruising to family use and even stand up surfing like our Nalu line for example 
Best Sellers
The Nalu 10'9'' GTW, The Touring inflatable 12'0'' x 34" & The  Mana 10'0'' GS