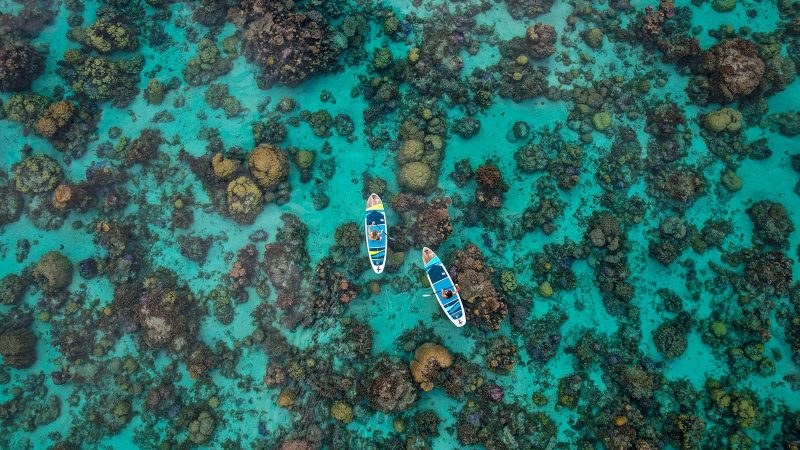 TAHE 2023 SUP Preview
Retail Buyers Guide: SUP 2023 Retail Buyer's Guide
Brand: Tahe
Interviewee: Jacques Freydrich - Brand manager
2022 has been marked by overstocks for many players in the SUP industry. Was it the case for your company?
We're not much different from our competitors. Even if our production is close to the main markets, the environment is similar, and we face the same troubles. However, inventory issues are more accurate with imported products, so our production is less affected.
Inflation is in everyone's mouth, so how do you keep up with the rise in costs (production/shipment)? How much of an increase of price points are we talking about for 2023?
Despite the high increase in the costs of raw material & energy we have kept it at around 5%.
Spring is around the corner: can you guarantee an early delivery of goods in Europe?
Yes, we can!
Which inflatable models are you pushing in 2023? Please list the technologies/materials which make those iSUPs outstanding?
The Inflatable SUP market is even tougher. You need to design SUP with added value. Our breeze range with SUP Air technology, great design and a full package meets this need. Our SUP AIR construction technology features a dual layer stringer and side rails for rigidity combined with rugged drop-stitch panels to reduce weight without sacrificing durability. Our SUP-YAK range is also well received by our customers. The versality of the concept and the quality of the finish make the difference.
Hardboards: is the category worth stocking for retailers or is the D2C channel more appropriate for such SUPs affiliated with experienced riders?
Yes, it is worth retailers stocking them, as those boards are not easy to ship on an individual basis.
What do you offer when it comes to foiling/wing in the SUP category? Is the foil still boosting SUP sales?
At TAHE we focus our efforts on producing products that are accessible to all. SUP foiling remains a niche dedicated to a few riders. On the other hand, we have a convertible board, the wind-sup which is ideal for learning wingfoiling. In addition, we have a complete range of wingfoiling gear for beginners and intermediates.