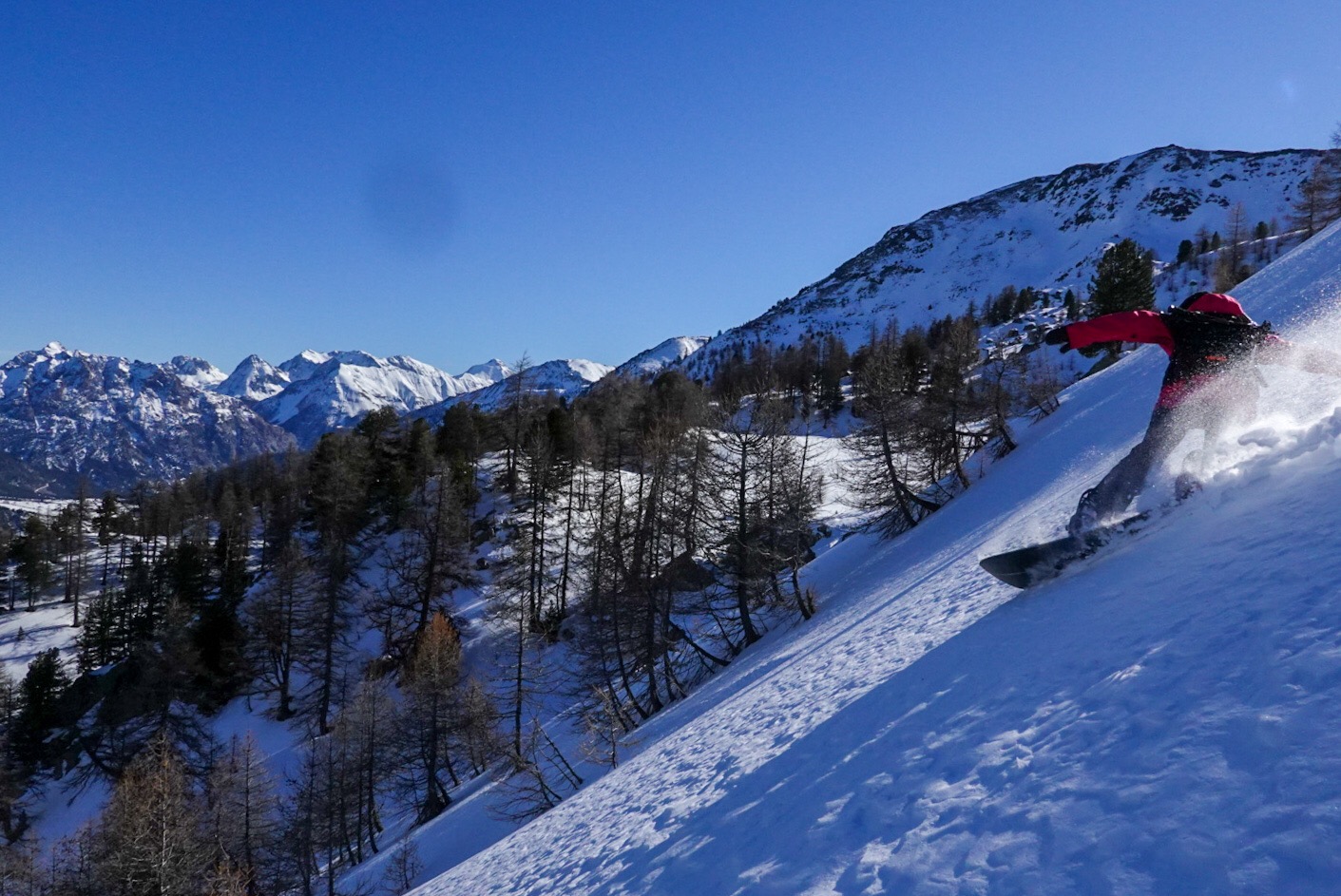 Easy Snowboards 2022/23 Splitboarding Preview
Retail Buyers Guide: Splitboarding 2022/23 Retail Buyer's Guide
Brand: Easy Snowboards
Interviewee: Nico, Co-owner
Please provide an overview of how 2022/23 is shaping up for your brand.
We have had for the last 4 years a Split board the Folk that was really successful. We then  decided to create a new split, the Peak Split, a version of our popular freeride the Peak in a 154  .158 and 162w. This board can be riden with set back or twin.
Everyone has been affected by impacts from Covid-19 in one way or another. Have you had to change manufacturing or sourcing processes and can you explain any good examples of how your business has pivoted effectively?
Even though we made some changes to the collection by  adding some missing models, we got no manufacturing or  material problems.  
Carry-over was a hot topic for 21/22 boards. Where did your brand sit on the matter and has this changed for 22/23? 
Since day one we have always carried over some models such  as our Powder boards, Origin, and Hillside so we didn't have to change our strategy .
The bricks and mortar model is changing rapidly. How are you working with retailers and your ecommerce channel to ensure as little conflict as possible?
We used to working with core retailers and e commerce or some shops that did both. If everybody takes care of the brand and we all work together we can  keep the right pricing. Everybody is in the same boat then we will all face conflict if we don't take care of each other .
What's your company doing to improve its carbon footprint/eco consciousness?
We work with sustainable materials as woodcore  and top sheet epoxy and try to recycle material during the manufacturing process .
Are you using any new materials in your hardware for 22/23? If so, what, and why?
We are introducing a full carbon layer for the Peak split to get a lighter product and a stronger one
Any big advancements in functionality? Skinning, transitions, etc, as well as riding?
All boards are based on sensation , we want to give our split the same feeling as a regular board
Prices: Which area of the market do you primarily cater to, price-wise? Has this changed at all in recent times, or is it pretty consistent?
Our level of price on splitboards is quite low for the market,our splits have got a 7000 ptex , basalt carbon and a nice woodcore for only 574 €.
Most brands tell us that selling in store is really important for splitboard gear, as it's where you can get good advice. Can this be maintained post-COVID, or will you be looking to find more customers online?
Cross over stores and core store are both building our brand and we want to continue in this way, woring with good shops that believe in building the snowboard culture , our shops are our partners and family, we want to work as a big collective .
What are your three biggest European markets for splitboard hardware?
For us its France , Austria and Germany  
Best Sellers/Hero products
Our two models the folk and split are really successfull.