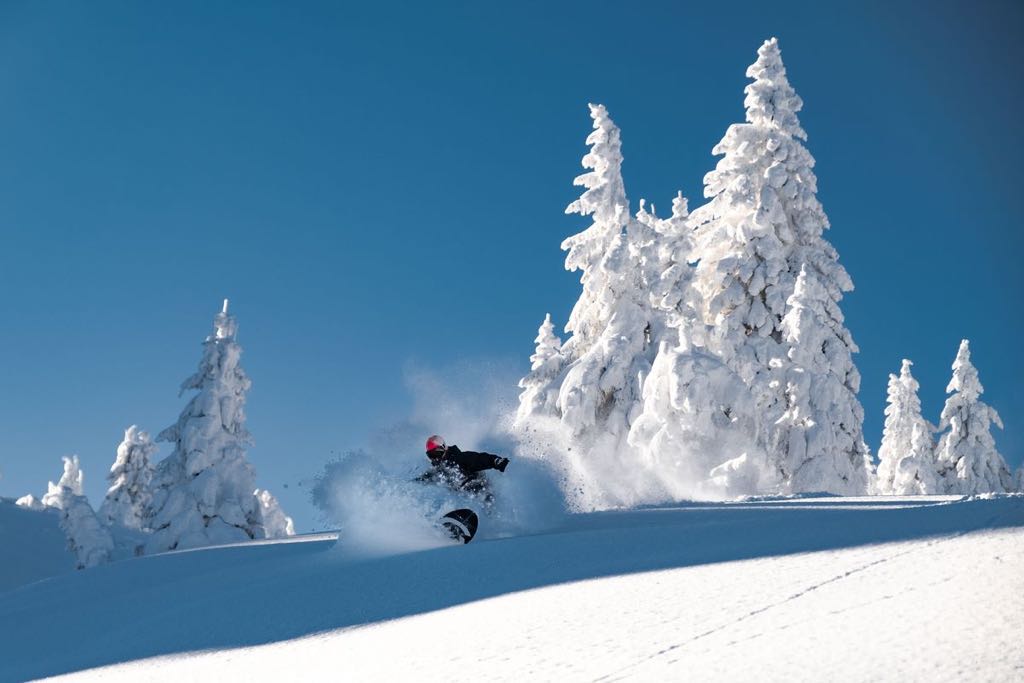 Gara 2022/23 Splitboarding Preview
Retail Buyers Guide: Splitboarding 2022/23 Retail Buyer's Guide
Brand: Gara Split
Interviewee: Rasmus Ostergaard, Chief Pleasure Officer
Please provide an overview of how 2022/23 is shaping up for your brand.
First of all we continue to be a freeride/splitboard oriented company with a focus on high performance splitboards and solid snowboards. All boards are built in Europe, we make our own moulds in house and all our boards receives a pro tune before they leave the warehouse. We are growing the line of splitboards and we are growing our family of agents, distributors and ambassadors around the world.
Everyone has been affected by impacts from Covid-19 in one way or another. Have you had to change manufacturing or sourcing processes and can you explain any good examples of how your business has pivoted effectively?
It's been good and bad. We make splitboards and sales have been really good, but solids sales have suffered with lifts not running. No big changes in manufacturing just a few delays but we are on top of it. We are in a good position since the majority of our sales come from our line splitboards.
Carry-over was a hot topic for 21/22 boards. Where did your brand sit on the matter and has this changed for 22/23?
No carry over for us. Since the beginning and especially over the last 5 years Ota has worked very hard to make the splits perfect. Now we just fine tune tiny details. We have been striving to change graphics every year since the beginning of the company but decided to change strategy for the next 3 years. We feel like we sell to a mature demographic that cares more about shape, board construction, uphill/riding characteristics and the aesthetics of the design. So we are working on that.
The bricks and mortar model is changing rapidly. How are you working with retailers and your ecommerce channel to ensure as little conflict as possible?
we don't have that problem right now as we only have few retailers and most of our sales are online already.

What's your company doing to improve its carbon footprint/eco consciousness?
We build boards that last longer….
We build our boards in Europe.
We focus on using local materials.
We don't fly any goods, 90% of all materials come from a 400km radius of our HQ
There's a lot of companies claiming to be Carbon Neutral….We won't claim any of that BS. The reality is, producing snowboards is dirty business, we can minimize the impact but carbon neutral….thats all green washing….. bottom line is without a good base material you won't have fun on the snow.
We communicate with each customer to assure they buy the right board for their needs.
Are you using any new materials in your hardware for 22/23? If so, what, and why?
Not really, we focus on what works already, but keep an eye on new technology development
Any big advancements in functionality? Skinning, transitions, etc, as well as riding?We focus on selling splitboards with pre-cut skins that fit 100% and with a system for fast attachment, great fit and functionality in the backcountry. 
Prices: Which area of the market do you primarily cater to, price-wise? Has this changed at all in recent times, or is it pretty consistent?
We have all prices with different constructions from our normal cores to our hybrid and full carbon boards. but our main objective is to deliver high quality at reasonable price.
Please tell us about the dominant visual themes in your 22/23 gear, including any interesting artist collabs you have lined up.
We just keep it simple and beautiful for the next years.
Most brands tell us that selling in store is really important for splitboard gear, as it's where you can get good advice. Can this be maintained post-COVID, or will you be looking to find more customers online?
We love to work with shops, but we are a small company and don't have the same structure as most of our competitors. Internationally we are for sure growing online. If there's any retailers or agents reading this that want to stock our brand just get in touch and we will be happy to bring the Gara vibe to you.
What are your three biggest European markets for splitboard hardware?
Number 1 market for sure CZ where the GARA brand was born, we see more and more online sales in Germany and Austria. Russia is good for us and then we have special projects in switzerland that are working really well. This winter we we have demo centers in France so we are on a good path. 
Best Sellers/Hero products 
The ENDURO SPLIT is our bestselling board, available in our normal core, Hybrid core and Carbon core construction. We are adding a new swallowtail splitboard this season called the Antihero. And our Safari shape and softer flex is for sure a hit for everyone's quiver.