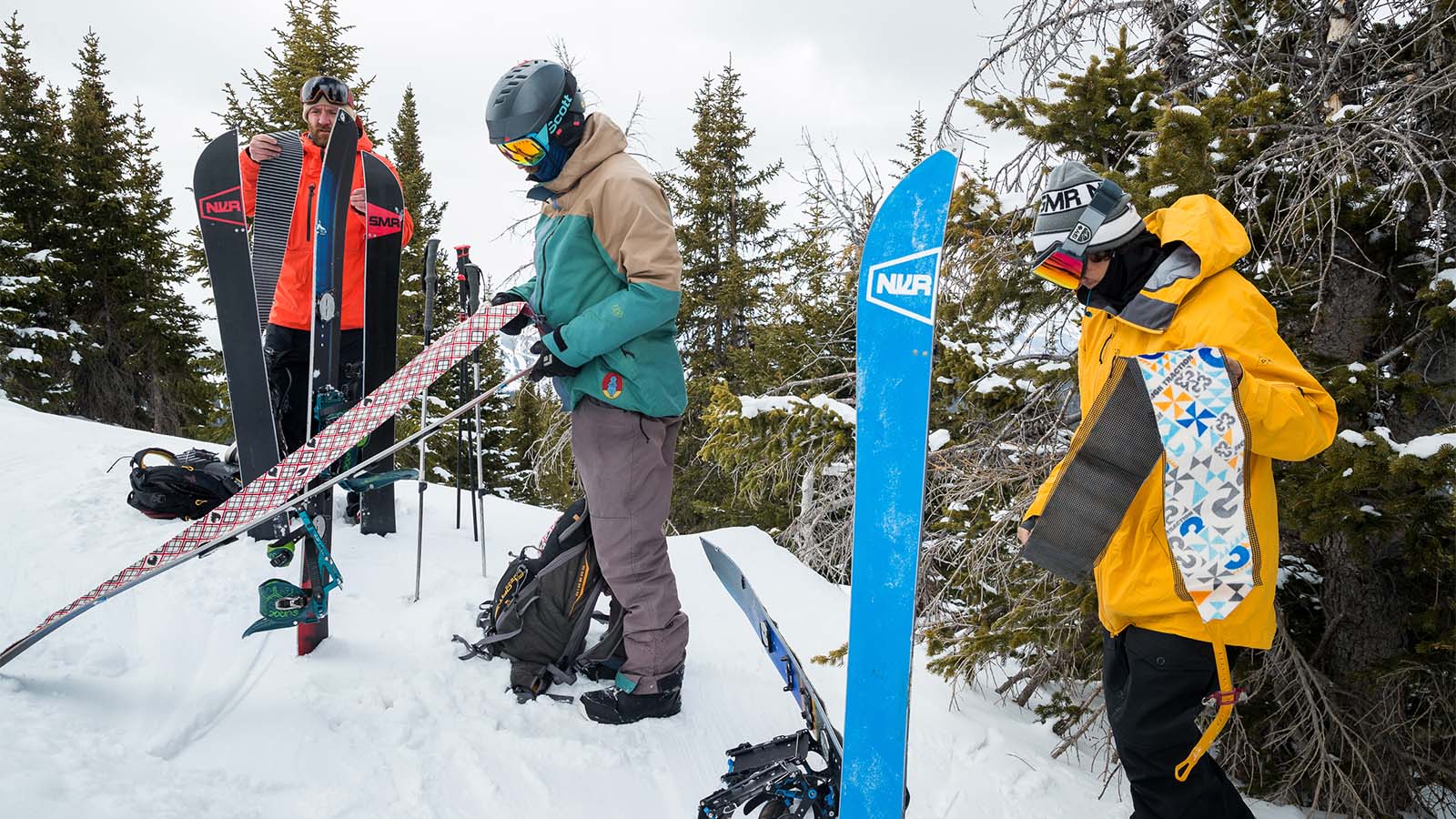 Never Summer 2022/23 Splitboarding Preview
Retail Buyers Guide: Splitboarding 2022/23 Retail Buyer's Guide
Brand: Never Summer
Interviewee: Vince Sanders, Customer Service
Everyone has been affected by impacts from Covid-19 in one way or another. Have you had to change manufacturing or sourcing processes and can you explain any good examples of how your business has pivoted effectively? 
We have had to find many other suppliers for the materials needed as relying on one became far too risky to be completely dependent on one source. We have at least two suppliers now for all materials and for some others we are looking at adding a third to make sure we have enough options to be flexible if the need arises. The other is that we have had to be very flexible on the colors being used on all our products. They have all run out at one point or another from the supplier so we needed to use alternate colors with what we have on hand in order to keep producing at our current pace. Nearly everything has run out from a supplier at one point or another, though one of the biggest issues we faced was securing resin and hardener. The Texas freeze last year did a number on the adhesive industry and is still struggling to get production back up and moving. This is where we have tried to add more suppliers to supply us, but has been quite the challenge finding an alternative that has the same properties we require for the strength and durability of our products. Thankfully we have not had to make a full pivot with our business, we and our partners have just needed to remain flexible on colors and some of the materials going into the products dependent on availability.
Carry-over was a hot topic for 21/22 boards. Where did your brand sit on the matter and has this changed for 22/23? 
Our production was so limited with staff regulations in 20/21 and then this season with supply chain issues, combined with high demand there has been no need for us to carry over graphics. We have and will carry over top-selling models and reducing sizes offered to simplify production.
The bricks and mortar model is changing rapidly. How are you working with retailers and you're ecommerce channel to ensure as little conflict as possible? 
While selling marginally more direct we have still maintained a strong sell through from our retailer partners. This was accomplished by shipping to retailers first, offering exclusive retail only options, limited production and strong demand.
What's your company doing to improve its carbon footprint/eco consciousness? 
* We always try to eliminate as much scrap material as possible.  One example is doing flips on the bases.  
* We are working with Waste Management to recycle the scrap base and sidewall ptex.  
* The wood species we use are fast growing and self-sustainable.  For example, Paulownia can be harvested within 5 years of being planted and when cut down it will regenerate from the roots.
*Developed a complete repair program. Edge replacement, Core Reinforcement, Base Patch work etc. Having our own factory we can do extensive repairs and keep boards on snow and out of landfills.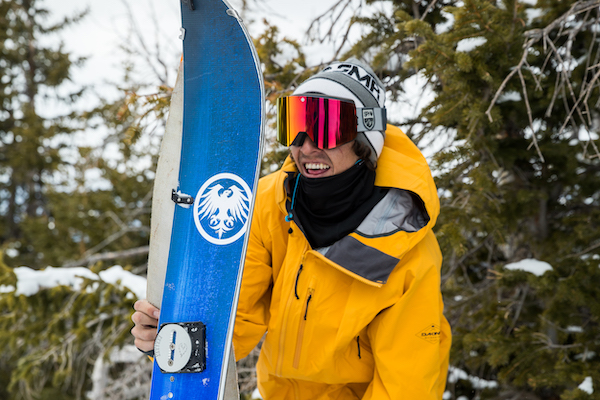 Are you using any new materials in your hardware for 22/23? If so, what, and why? 
We are expanding on our custom Wood/Bamboo split cores into another model, for a great strength to lightweight ratio. Also, we're continuing use of Phantom Hercules Hooks and Voile Tip Clips on all our splits. We love the added performance and ease have the Phantom Hooks combined with the secure snap of the Voile Tip Clips.
Any big advancements in functionality? Skinning, transitions, etc, as well as riding? 
For 22/23 we'll be bringing our new Triple Camber technology into a splitboard. Offering this latest tech in our Lady FR Split. This center camber helps with uphill skin traction while maintaining the functionality of Rocker Camber on the descent. It feels nimble, light underfoot and easy to turn in deep or wet snow, while offering stability of the triple camber at speed and in variable conditions.
Prices: Which area of the market do you primarily cater to, price-wise? Has this changed at all in recent times, or is it pretty consistent?
For split boarding we cater to all markets price-wise. We have the lower price point, Epik and Icon splits. Mid-price Harpoon and Swift splits . High-end, Proto Split and Lady FR Split.
Please tell us about the dominant visual themes in your 22/23 gear, including any interesting artist collabs you have lined up.
We will be using local artist Talysa Klein @tk2.design again, her work was featured on our 2020/21 Epik Splitboard. Another artist, Sam Turner who we've used since 1996 has also worked on a few concepts for  our 22/23 line.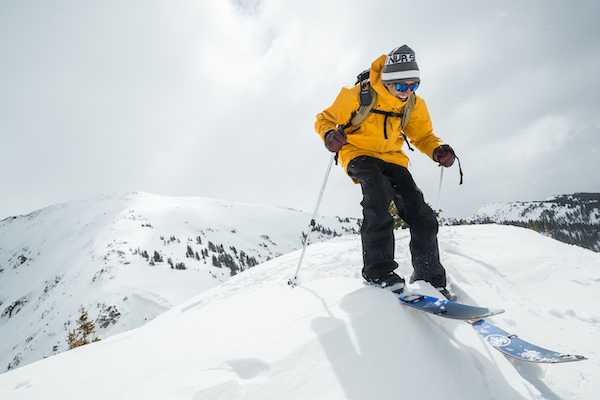 Most brands tell us that selling in store is really important for splitboard gear, as it's where you can get good advice. Can this be maintained post-COVID, or will you be looking to find more customers online? We're shipping retailers splitboards first and this forces people new to the backcountry to go to a shop or a knowledgable online retailer, getting set up properly and the tools and education needed for backcountry safety. 
What are your three biggest European markets for splitboard hardware?
Our distributor Choppy Water GMBH orders the most splitboards and I believe their biggest markets are Austria, Germany and Italy.
Best Sellers/Hero products
Proto Split: A true snowboard mountaineering splitboard with traditional camber for superior traction for the most technical approaches, with the high speed stability and control on the most demanding descents. Scratch and chip resistant transparent top-sheet material showcasing our Custom WooBoo split core with the legendary durability of our P-Tex sidewalls. Featuring an early rise nose and slight taper to compensate for the added camber pressure and help for float in deep powder.
Lady FR Split: New for 22/23 the Lady FR Split and the Lady FR are our first boards to feature the latest Triple Camber Technology. The Fusion Triple Camber's center camber helps with uphill traction and straightening stability. While still maintaining the nimble, edge to edge feeling of Rocker Camber. Slight more rocker under front foot, along with Front End Rise/float mechanics and a slight taper keep the Lady FR Split aloft in the deepest conditions. While the three camber zones provide unmatched stability. It also features a lightweight but highly durable WooBoo wood core for a nimble underfoot feeling. 
Harpoon Split: In its 2nd season the Harpoon Split is blowing minds as the ultra tight tree, slashing splitboard on the market. With our front rocker heavy Fusion Profile and 13mm the Harpoon Split will keep you on top of the deepest powder while the Fusion's deep camber under the back foot gives you that spring out of a turn. Like its solid brother the Harpoon Split is easy to throw around off that cornice or wind lip for some seriously fun backcountry freestyle action. Full wrap inner and outer P-Tex sidewalls and metal edge keep showcase our 22 years of manufacturing splitboards.