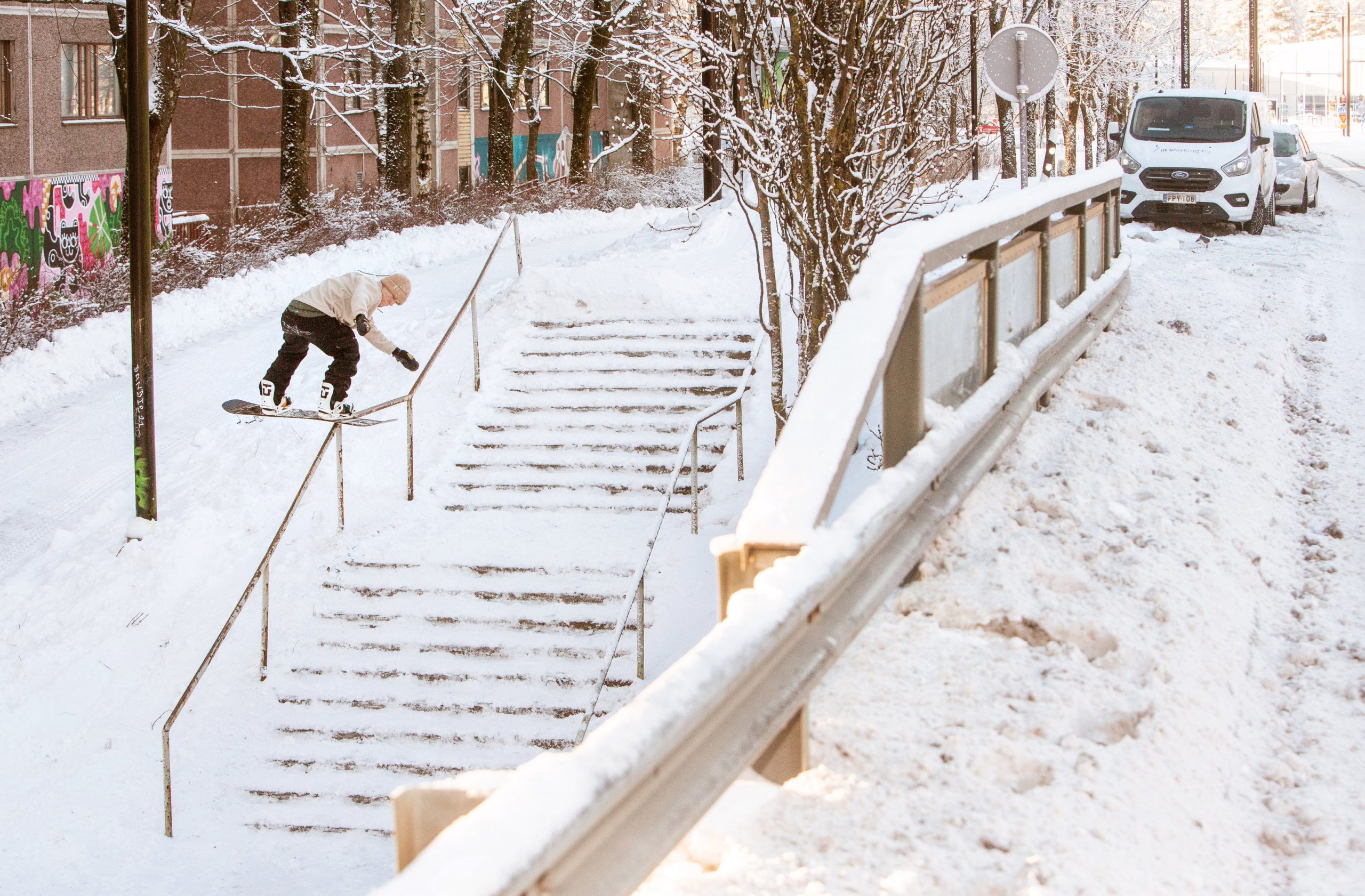 Deeluxe 2022/23 Splitboarding Preview
Retail Buyers Guide: Splitboarding 2022/23 Retail Buyer's Guide
Brand: Deeluxe
Interviewee: Florian Heim, Marketing Manager
Please provide an overview of how 2022/23 is shaping up for your brand
The 2022/23 collection is shaping up great for us. We're adding some new and exciting models to the collection, upgraded existing models, added new features and came up with super fresh color ways. I think over all we're looking at the most exciting and well-rounded DEELUXE collection ever.
Everyone has been affected by impacts from Covid-19 in one way or another. Have you had to change manufacturing or sourcing processes and can you explain any good examples of how your business has pivoted effectively?
Covid has affected everyone and sourcing and manufacturing processes have for sure become way more difficult than ever before. Especially shipments have become super though, since container prices have risen like crazy. On the manufacturing side, we're pretty lucky though as we're working with the same factory since the beginning of DEELUXE and they've become a partner that we always can rely on. Accordingly, we could handle production very well. An example though how we pivoted effectively is, that instead of going through multiple sample rounds we're working more with material swatches and 3 printed parts when it comes to working on new boot samples. This has made our samples production way more effective.
Carry-over was a hot topic for 21/22 boards. Where did your brand sit on the matter and has this changed for 22/23?
We didn't have much carry over boots in our line before the COVID crisis, nor during and neither do we now. As a brand that focuses exclusively on developing snowboard boots, our goal is to bring a fresh and interesting new line every year and provide our customers with the best products possible. We want to do our best to keep people excited and supply them with gear that makes them stoked to go snowboarding.
What's your company doing to improve its carbon footprint/eco consciousness?
We're constantly working on finding new materials to make our range more sustainable and switching to means of transportation for our gear with less environmental impact whenever it's possible.
For the season 22/23 we're also adding "The Formative" –Elias Elhardt's new signature boot to our line. The goal for this boot is to introduce a more sustainable way on how to build snowboard boots, while not sacrificing any performance. This is something that we're already working on since quite while, but till now we did not find the right materials that are recycled, sustainable and also can live up to the durability standards that you'll expect from a high quality snowboard boot. We're more than happy that we finally found a material that can live up to all these standards. The Bloom Rise foam is made out of Algea and will replace 90% of EVA used in a regular snowboard boot in Elias Elhardt's new Formative boot. Algae is the fastest growing plant on Earth, and it is a vital component of aquatic ecosystems. However, the rise in global temperatures, excess nutrient runoff, and human activities have contributed to an uncontrollable rise in algae growth in ecosystems around the world—harming plant, animal, and even human life. Bloom turns that negative into a positive by utilizing excess algae biomass harvested from ecosystems in need of algae management. Algae biomass does not require fossil fuel or arable land to grow, making it the perfect resource for creating useful materials.
In addition to this, we also offer a tool that prolongs the life of your snowboard boots – DEELUXE flex boosters. Very often customers decide to buy new boots only because their current boots get too soft and don't have the same flex anymore like when they bought them. With the help of DEELUXE flex boosters you can upgrade the flex of your boot's tongue and accordingly prolong the life of your boots. Our boots are made to last as long as possible and with the help of flex boosters you can ride our boots even longer.
Are you using any new materials in your hardware for 22/23? If so, what, and why?
The Bloom Foam (algae material that will replace 90% of the EVA foam in Elias Elhardt's new signature "Formative" boot) like mentioned above
The all new Xavier de Le Rue signature boot "XV" features a completely new construction that allows you to control the lateral stability of your snowboard boots
Any big advancements in functionality? Skinning, transitions, etc, as well as riding?
The all new "XV" Xavier de Le Rue signature boot – our backcountry / touring flagship boot is constructed in a way, to get up the mountains with way less effort.
Built around a new hiking last, the XV features a significantly smaller footprint, lighter design, and a neutral profile optimized for skinning, hiking, and riding. Its all-new Backcountry liner provides a truly custom fit and sports a flexible toe box that offers a precise yet forgiving feel. Two BOA® dials allow you to independently adjust the upper and lower zones of the boot, further maximizing comfort and performance. And thanks to this zonal fit, you can lock your ankle and forefoot in place while allowing your leg to move within the boot when ascending. This combined  with a refined  boot collar extends the range of motion available at the rear of the boot. Simply put this makes you get up the mountains even faster.
Prices: Which area of the market do you primarily cater to, price-wise? Has this changed at all in recent times, or is it pretty consistent?
With our premium snowboard boot line we're mainly positioned in mid to higher price range, pretty consistent. 
Please tell us about the dominant visual themes in your 22/23 gear, including any interesting artist collabs you have lined up.
We're continuing to bring a bit more color to the collection, without trying to be super poppy. Besides adding some flashy highlight colors for certain models, we also added appealing detailing to rather plain color ways. For our all new Backcountry flagship boot – Xavier de Le Rue's new signature boot, the XV – we've decided to to go for an all black, badass locking boot.
Most brands tell us that selling in store is really important for splitboard gear, as it's where you can get good advice. Can this be maintained post-COVID, or will you be looking to find more customers online?
I think it's a mix of both. For sure brick and mortar shops are very important and essential when it comes to the right gear advice, especially when it comes to choosing the right boots. Accordingly, for customers that do not exactly know which gear the need/ want, it's always highly recommended to visit their local snowboard shop. However, there are also a lot of online shops that have tools to offer great advise online.