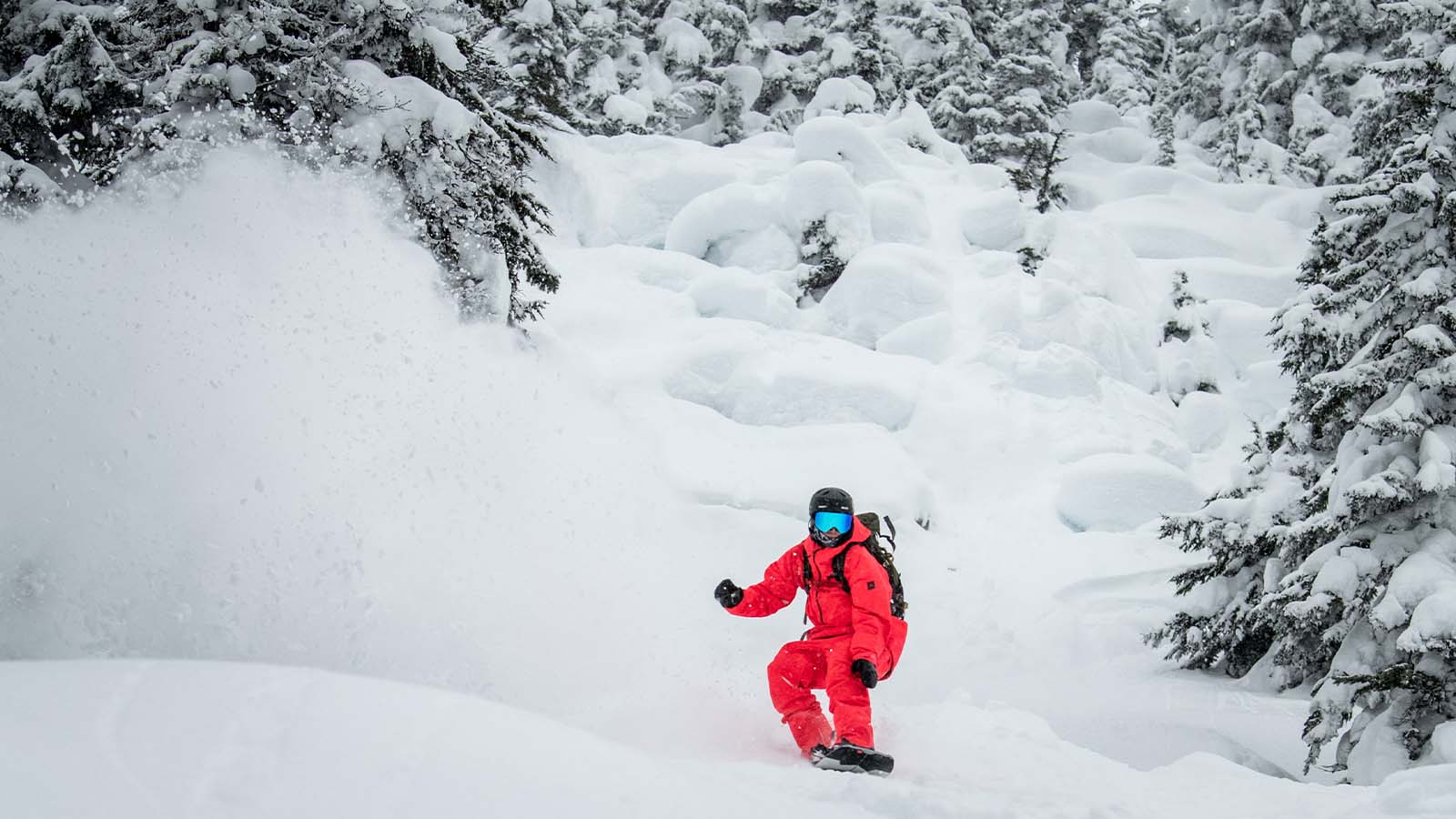 Weston 2022/23 Splitboarding Preview
Retail Buyers Guide: Splitboarding 2022/23 Retail Buyer's Guide
Brand: Weston
Interviewee: NA
Please provide an overview of how 2022/23 is shaping up for your brand.
22/23 is going to be a very exciting year for Weston with new models, graphics and tech to showcase. It's the 10 Year Anniversary of Weston, so we'll be looking to go all out.
Everyone has been affected by impacts from Covid-19 in one way or another. Have you had to change manufacturing or sourcing processes and can you explain any good examples of how your business has pivoted effectively?
For us, taking a year of 90% carry-over in our line has allowed us to take a step back and really expand our 2-5 year planning. We're in a better place than we've ever been to continue innovating in the market as we result.
Carry-over was a hot topic for 21/22 boards. Where did your brand sit on the matter and has this changed for 22/23?
In 22/23 we're back to business as usual. It is Weston's 10 Year Anniversary, so the line is being launched with two totally revamped and different approaches – coined the Quiver and Mission Series. Our Quiver Series features all new graphics this year, but will tend to have a multi-year carry over and graphics more indicative of the utilitarian nature of boards – they are meant to be ridden, and ridden hard. Our Mission Series will focus on highly detailed artwork from talented individuals around the globe with a specific tie to their personal stories and a non-profit give-back component.
The bricks and mortar model is changing rapidly. How are you working with retailers and your ecommerce channel to ensure as little conflict as possible?
Many of our brick and mortar dealers have adapted to provide products online and we encourage those who haven't to jump onboard. That said, our specialty brick and mortar dealers offer a service that online sales will never be able to fully offer. They use this competitive advantage to ensure they remain relevant amidst the consumers' move to more online purchasing. Beyond this, we offer our physical retailers in-store events, training and so on.
What's your company doing to improve its carbon footprint/eco consciousness?
When thinking about reducing  your carbon footprint there's a million different ways to go about it, and it can honestly be overwhelming. We've tried to address this in stages, starting internally and expanding slowly outward.
At the center of what we do is our products, so that was our initial focus. We've gone through our boards and skis layer by layer looking for materials to improve on. These include castor bean based topsheets, flax fibers, and sustainably sourced wood cores, along with VOC-free epoxy and eco-wax. All of this has to be balanced with durability though, as a standard board that lasts for five seasons is going to be better than an eco board that falls apart after a season. We're expanding this mindset to our apparel now too, and we're actively looking to source recycled or organic materials where possible.
As an extension of our products, our packaging also reflects our continued improvements on sustainability. We've reduced our overall consumer packaging material use roughly 60%, and of the remaining packaging, 100% of it is recyclable. We've also continued to work on our packaging during transportation, and we now have 95% recyclable transportation packaging between the factory and warehouse. We're then able to reuse 30-40% of this packaging when shipping between the warehouse and retailers. Overall, this has reduced our landfill waste by over 50%.
Finally, and arguably most importantly, we're looking to reduce our impact from shipping and transportation. This is one of the biggest single contributors to our emissions as a company. We've actively worked to reduce our reliance on air shipments and have instead utilized sea shipments, as they release almost 90% less emissions comparatively. We've also implemented an offset program for our shipments to customers, and it has become so successful it now offsets emissions from every shipment that leaves our warehouse. While we're never able to completely stop our emissions, we've actively looked to reduce them season over season. We also offset a portion of emissions every season, and are actively working to become carbon neutral, so that everything we do emit is offset by investment in sustainably sourced energy.
Are you using any new materials in your hardware for 22/23? If so, what, and why?
Our materials so far are tried and true, so we will not be expanding into any new materials for the 22/23 season.
Any big advancements in functionality? Skinning, transitions, etc, as well as riding?
Board Shapes have been getting more radical over the years, but skins have struggled to keep up and even the universal skins don't always fit every splitboard. For 22/23 Weston teamed up with Pomoca to solve this problem. Leveraging Weston's Splitboard and Ski construction with Pomoca's ski expertise, we've created a line of skins guaranteed to fit every Weston product.
On the splitboard and ski side, we've added a small hole in the nose that's compatible with Pomoca's Z Clip. This hole is reinforced with a plastic insert similar to the sidewall material inside the core to improve durability and prevent water from penetrating the wood core. By using an internal construction change instead of traditional metal sleeves or rivets we/ve reduced weight and removed the chance of the piece getting bent and falling off while touring, or damaging it when base grinding. For the tail, we've included a simple notch that centers and retains the tail clip. Again, this can be placed anywhere without affecting the tail shape, so everything can stay perfectly aligned.
With the skins themselves, we've decided to go with the staple Climb 2.0 plush, which is one of Pomoca's all-time best selling materials. This is a great balance of durability, glide and packability, all for a reasonable price. The Pomoca Z clip and custom Weston Tail Clip ensures perfect alignment and skin retention regardless of the tip and tail shape, meaning we can continue to get creative with our board design without affecting the quality of the touring.
While this new system is the best combination possible, we wanted to make sure that the components were still interchangeable. You can still use other skins on your Weston Splitboard or skis. Additionally, the Z Clip and Weston Tail Clip on your Approach skins can be swapped out to use standard pomoca parts to use the skins on other splitboards. Having a skin for every splitboard is nice, but can become expensive, so this allows a greater degree of customization and interchangeability.
Prices: Which area of the market do you primarily cater to, price-wise? Has this changed at all in recent times, or is it pretty consistent?
We will continue catering to the mass market with the majority of our line being averagely priced. We could easily charge more for our boards to be in line with a few other companies producing from GP87, with the comparable materials and tech, but we've chosen to keep our boards accessible to the average consumer. For 22/23 we will see a small price increase across the line to keep up with increasing international shipping costs and the downstream effects that is is having on supply lines.
Please tell us about the dominant visual themes in your 22/23 gear, including any interesting artist collabs you have lined up.
We've worked with 3 exceptionally talented artists this year. The Quiver Series by Brooke Ruble masterfully fuses utilitarian with personality as she made unique badges for each board in the line. These badges sum up not only their name, but hint at where the boards should be ridden as well. On the Mission Series we teamed up with Vernan Kee and Jessa Gilbert, each bringing their own life experiences and background into two narratives that will be tied to non-profit giving.
As an intro to one of our artists,here's Brooke's story:
Brooke Ruble has been one of our go-to designers for the past several years. This year we collaborated to highlight the intent of each product we make. The focus of the graphics were two fold – to amplify the snowboard or ski's shape and design first and foremost, while providing subtle nods to it's preferred terrain. Needless to say the stoke is high this year fueled by a lot of dedication and intention. 
Brooke is the founder of The Be Vibe, an art and apparel brand inspired by adventures in the outdoors that provide us with a sense of presence in the moment. BE was forged from Brooke's experiences in nature and an insatiable need for meaning and creativity. We all know an adventure that goes as planned is never the best one, so no matter your journey, take in the moment, good, bad, or indifferent; just BE. 
Most brands tell us that selling in store is really important for splitboard gear, as it's where you can get good advice. Can this be maintained post-COVID, or will you be looking to find more customers online?
Absolutely, see above comment on brick and mortar vs online. There will always be room for retail shops that focus on consumer education, boot/product fitment and customer events.
What are your three biggest European markets for splitboard hardware?
Germany, Austria, France. Possibly the UK/Norway tying with France.
Best Sellers/Hero products
Ridgeline Splitboard (Quiver and Mission Series)
The Ridgeline is a hybrid all-mountain & freeride splitboard that handles open bowls, steeps, cliffs and powder days with ease. While the Ridgeline still features a tapered directional shape and our Freeride camber-dominant profile, we change the recipe by using a mid-stiff flex and only a 20mm stance setback. An advanced core composed of sustainably harvested poplar, paulownia stringers and bamboo insert reinforcements creates the perfect blend between lightweight, response, dampening and pop that is more approachable than a traditional freeride board.
Hatchet Splitboard
The Hatchet is a powder & all-mountain hybrid with a freestyle twist – designed for dreams of endless pillow lines and the terrain in-between. To achieve its dominance in freestyle powder, we shrink the overall length, stretch the waist to over 270mm in the 152cm and pair it with our Twin Powder camber-dominant profile. With these modifications, the Hatchet is designed to be ridden significantly shorter. A lightweight core of poplar and paulownia stringers keeps this board light and nimble and S-Weave carbon stringers woven through the core supercharge pop.
Revel Splitboard (Quiver and Mission Series)
A new model for us, and one of the industry's few women's specific swallowtails, the Revel is snow surfing at it's finest – preferring trees and the deepest powder possible. Like many powder boards, the Revel has a very wide nose with a good amount of rocker. We pair that with our Powder camber-dominate profile and iconic swallowtail. This combination provides unrivaled float in deep snow by increasing surface area in the nose, reducing it in the tail and allowing the board's nose to naturally flex up in deep snow. A core of poplar and paulownia stringers keeps this board light and nimble while carbon stringers maintain the pop in the swallowtail.