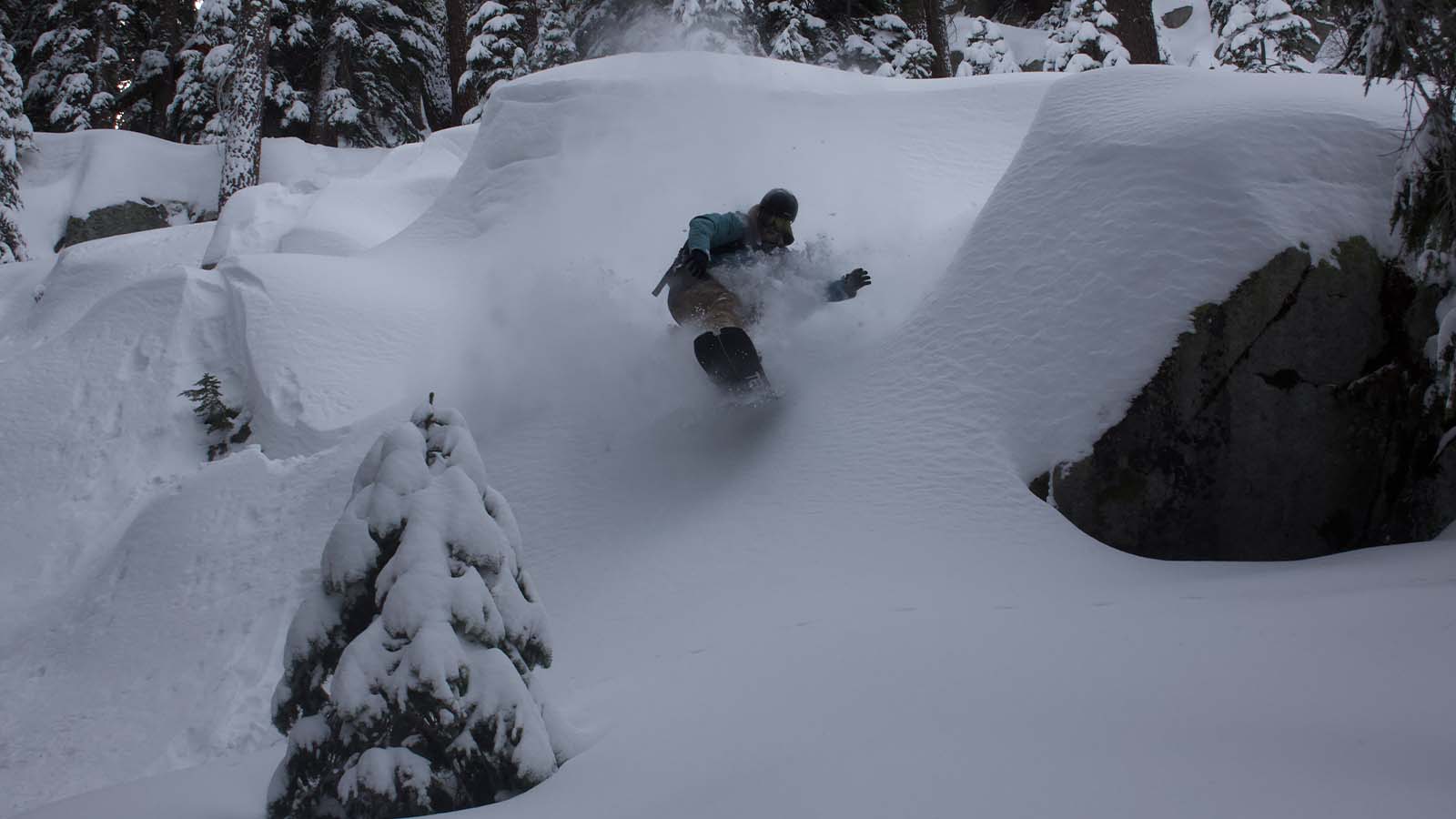 Telos 2022/23 Splitboarding Preview
Retail Buyers Guide: Splitboarding 2022/23 Retail Buyer's Guide
Brand: Telos
Interviewee: Ben Schwitz, Co Founder/President & Kolja Grischa Keetman, EU Sales Manager (Karisma)
Please provide an overview of how 2022/23 is shaping up for your brand.
So far 22/23 is shaping up to be a great season already. Not only are we dialing in our line to offer a better range of products and boards but we are growing our team as well. This is translating into more happy customers and largely expanding our worldwide dealer network as well.
Everyone has been affected by impacts from Covid-19 in one way or another. Have you had to change manufacturing or sourcing processes and can you explain any good examples of how your business has pivoted effectively?
We've certainly met our challenges due to Covid and having our own factory put us at the forefront of managing those. Importing materials became a guessing game on when they would arrive so constant daily and weekly evaluations plus quick pivoting to produce what we could with the material already in stock helped us to keep our workflow moving. Our teams have worked extremely hard over the last 2 years to make sure we can keep doing what we do without having to shut down production for any periods of time.
Carry-over was a hot topic for 21/22 boards. Where did your brand sit on the matter and has this changed for 22/23?
As Winter 21/22 is our first season in Europe and the US market wasn't affected by Covid last season as much as the European market we didn't have that demand on carry-overs like many others. Our products in the US sold through very good and we had to run a second production to fulfill the demand we've had. We are actually evaluating some carry over options for the future. Telos is still a "new" brand and our products are evolving fast in terms of design and functionality.
The bricks and mortar model is changing rapidly. How are you working with retailers and your ecommerce channel to ensure as little conflict as possible?
When we began Telos, one of our main focuses was to not only make great products that people are stoked to ride every day, but also to give a fresh and innovative new product line to offer and be able to support the shops that have helped keep the industry alive all these years. We are super stoked to announce that we have partnered with Quivers which is a platform that will allow our retailers to fulfill local online orders directly placed at TelosSnowboards.com. This program is firstly being launched for the 21/22 season in the USA and will be available to our European retailers for the 22/23 season. This gives our brick and mortar shops more local connections to build relationships with our customers while giving them the confidence to stock more product knowing that we are directly helping them to sell it through.
What's your company doing to improve its carbon footprint/eco consciousness?
We are constantly finding and testing new and different sustainable materials from this and other industries, to use in our splitboard production, as well as tweaking processes and procedures that can eliminate waste in general. Any reduction in environmental impact from splitboard production is a daunting task for any manufacturer, but doing things that matter to improve the life cycle of our splitboards is one of the most effective strategies.
Are you using any new materials in your hardware for 22/23? If so, what, and why?
We are still in final testing of some new sustainable materials for our award-winning carbon construction splitboards that could make them not only lighter but actually more durable than our current construction…Yes you read that correctly…LIGHTER & MORE DURABLE!! Stay tuned for more on that to come…
Any big advancements in functionality? Skinning, transitions, etc, as well as riding?
Telos Splitboards feature our Transition Control Core which are designed as two individual ski cores for peak touring performance that when combined create a well-balanced torsional flex and stability for a fun and exciting descent. Each is fitted with Phantom Hercules clips and tip hooks which provide a solid, stable ride and easy-to-use simple transitions. Telos award winning custom fit, laser cut Alpinist touring skins, by Kohla, are the perfect fit right out of the box and offer great glide and control in the backcountry.
Prices: Which area of the market do you primarily cater to, price-wise? Has this changed at all in recent times, or is it pretty consistent?
Telos caters to the premium hardgoods buyer at a slightly below premium price-point. I think for what our customers get in design and technology we are very reasonably priced in what I would consider the 'sweet-spot' of the hardgoods market for splitboards with a range of €900-€1200. This has remained pretty constant since we launched our splitboard line in 2019.
Please tell us about the dominant visual themes in your 22/23 gear, including any interesting artist collabs you have lined up.
We've definitely stepped up some of our visual design concepts for the much of the 22/23 lineup. We're still sticking with the legendary City of Telos themes but infusing a bit of technology into the way some of the new graphics were designed for our most popular models. It will be exciting to see the reactions from customers on these next-level progressions of our original graphic concepts.
Most brands tell us that selling in store is really important for splitboard gear, as it's where you can get good advice. Can this be maintained post-COVID, or will you be looking to find more customers online?
Helping our retail partners connect with our customers is of the most importance to us. It benefits the shops by giving additional opportunities for sales and service and benefits the customers who are looking for more personal customer service and advice. Our sales funnels are designed to capture customers online as they are searching for goods and then introduce them to their local Telos partner stores to make personal connections with our retailers who represent our brand.
What are your three biggest European markets for splitboard hardware?
Currently our biggest European splitboard markets are Austria, Germany and Switzerland.
Best Sellers/Hero products
DST Splitboard:
Don't you want to feel an overwhelming stoke and exhilarating excitement EVERY time you strap in? The Telos DST is designed to do just that – named for its Dual Swallow Tip shape, the DST is a backcountry Slayer, An all-mountain touring board that is lightning fast, ferociously fun and easy to ride in any terrain or conditions.
BackSlash Splitboard:
Looking for the perfect touring trailblazer or a short board to compliment your quiver? The Telos Back/Slash is a backcountry masterpiece designed to surf pow and easily get you to the best stashes on the mountain! It also handles tight trees with unmatched responsiveness, side hits with tons of pop, plus floats effortlessly and tirelessly in the deepest of white rooms.
Lemurian Splitboard: All New Shape for 22/23!!
If you are looking for a high-performance big mountain freeride board that handles variable conditions, is perfect for dropping cliffs and pillows with stable tip and tail for landing regular or switch in the backcountry…Look no further, The all new Lemurian is here!! Redesigned from the ground up for easy touring and performance handling on high-speed freeride descents.