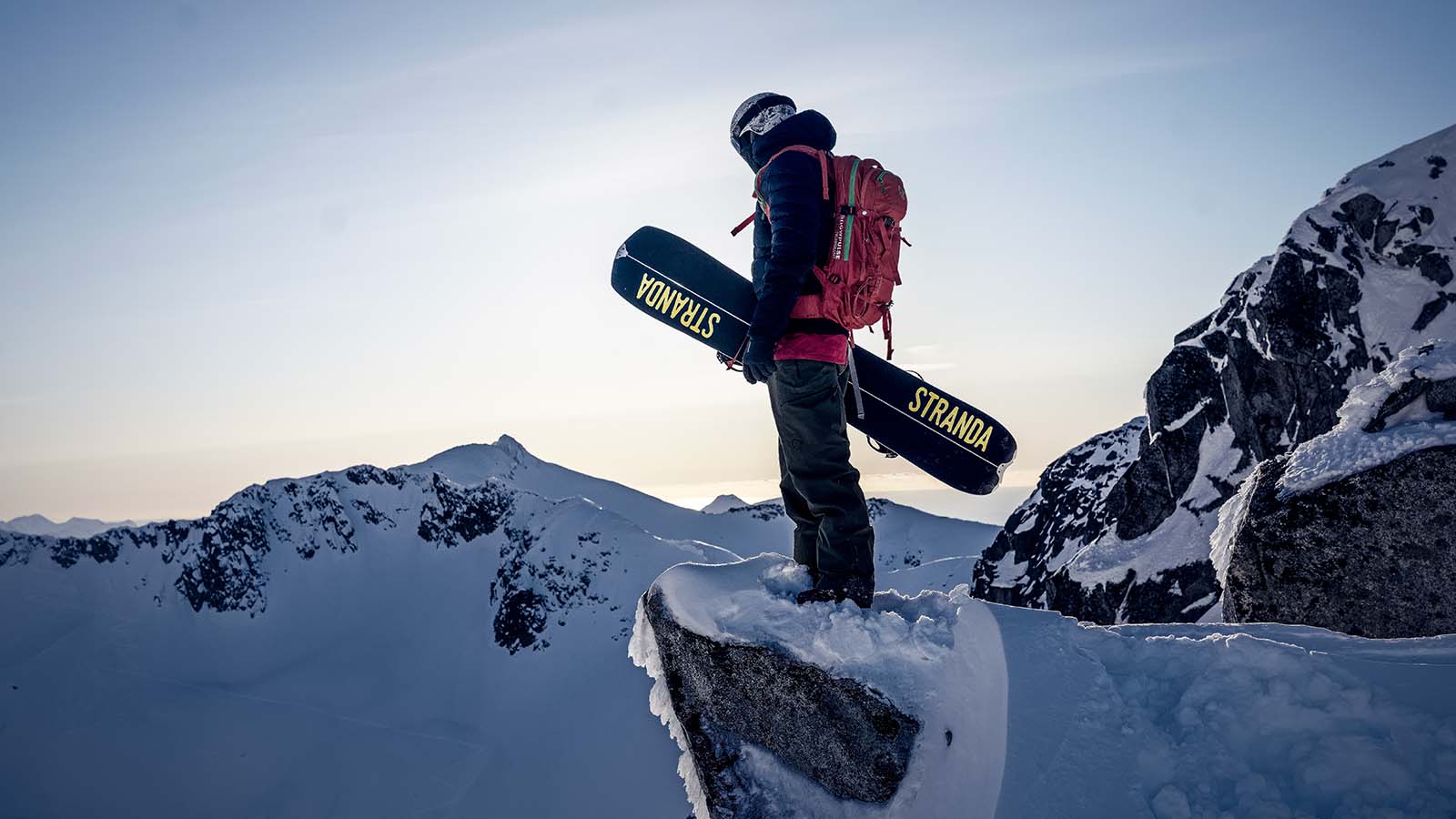 Stranda 2022/23 Splitboarding Preview
Retail Buyers Guide: Splitboarding 2022/23 Retail Buyer's Guide
Brand: Stranda Snowboards
Interviewee: Mats Drougge, Shaper/Owner
Everyone has been affected by impacts from Covid-19 in one way or another. Have you had to change manufacturing or sourcing processes and can you explain any good examples of how your business has pivoted effectively?
No we haven't really seen any effect. We had a strong demand last season and 21/22 looks very promising so far.
Carry-over was a hot topic for 21/22 boards. Where did your brand sit on the matter and has this changed for 22/23?
We've done carry over since day one. That one of our cornerstones in order to optimize sustainability and removing the pressure for end of season sales.
The bricks and mortar model is changing rapidly. How are you working with retailers and your ecommerce channel to ensure as little conflict as possible?
We've never made any secret that we see direct to consumer as an important part for a healthy brand. So far our strategy has been to focus on specialist shops who has a big heart in snowboarding.

What's your company doing to improve its carbon footprint/eco consciousness?
We're certified climate neutral since June this year and have implemented a plan to lower our footprint. My idea for Stranda from start were to be as sustainable as possible without degrade ride or life span of the boards. Our latest effort has been  shifting to steel edges with a 50% recycled content.
Are you using any new materials in your hardware for 22/23? If so, what, and why?
Yes we're launching a Descender Fjäderlättm (featherlight) split with a full carbon construction. In order to counteract the nervousness often associated with carbon splitboards we added double aluminjum stringers in the core. All testers in the team has been super stoked on the performance of this new board.
Prices: Which area of the market do you primarily cater to, price-wise? Has this changed at all in recent times, or is it pretty consistent?
For 22/23 splitboard range our entry price is 890 Euro and upwards. Stranda is a premium brand, built with good wood and a 4 year warranty. This is where we wan't to be.
Please tell us about the dominant visual themes in your 22/23 gear, including any interesting artist collabs you have lined up.
Clean, surf inspired. Strand style.
Most brands tell us that selling in store is really important for splitboard gear, as it's where you can get good advice. Can this be maintained post-COVID, or will you be looking to find more customers online?
Stranda is doing great online and offline with splitboard sales. See no reason for any changes.
What are your three biggest European markets for splitboard hardware?
Sweden, Norway, Canada.
Best Sellers/Hero products: Descender Backcountry and Hero product: Descender Fjäderlätt
Shorty Backcountry: A surfy directional shape that conquers any terrain except technical high alpine. Easty to manouver and a great board for riders new to the backcountry.
Descender Backcountry: Our best selling splitboard the last two seasons. Awarded an Editors Choice award 2021 by Splitboarding journal and the women's version an Editors Selection 2022 by Backcountry Magazine and says it all. Light weight. Stable at high speeds crossing over to high alpine and backcountry freestyle.
Descender Fjäderlätt: A full carbon version of the Descender. Fjäderlätt is feather weight in swedish. Weight of a 161 is 2890 gram. We use a proper topsheet, protecting the board from damage. Mixing double aluminum stringers dampens the board.