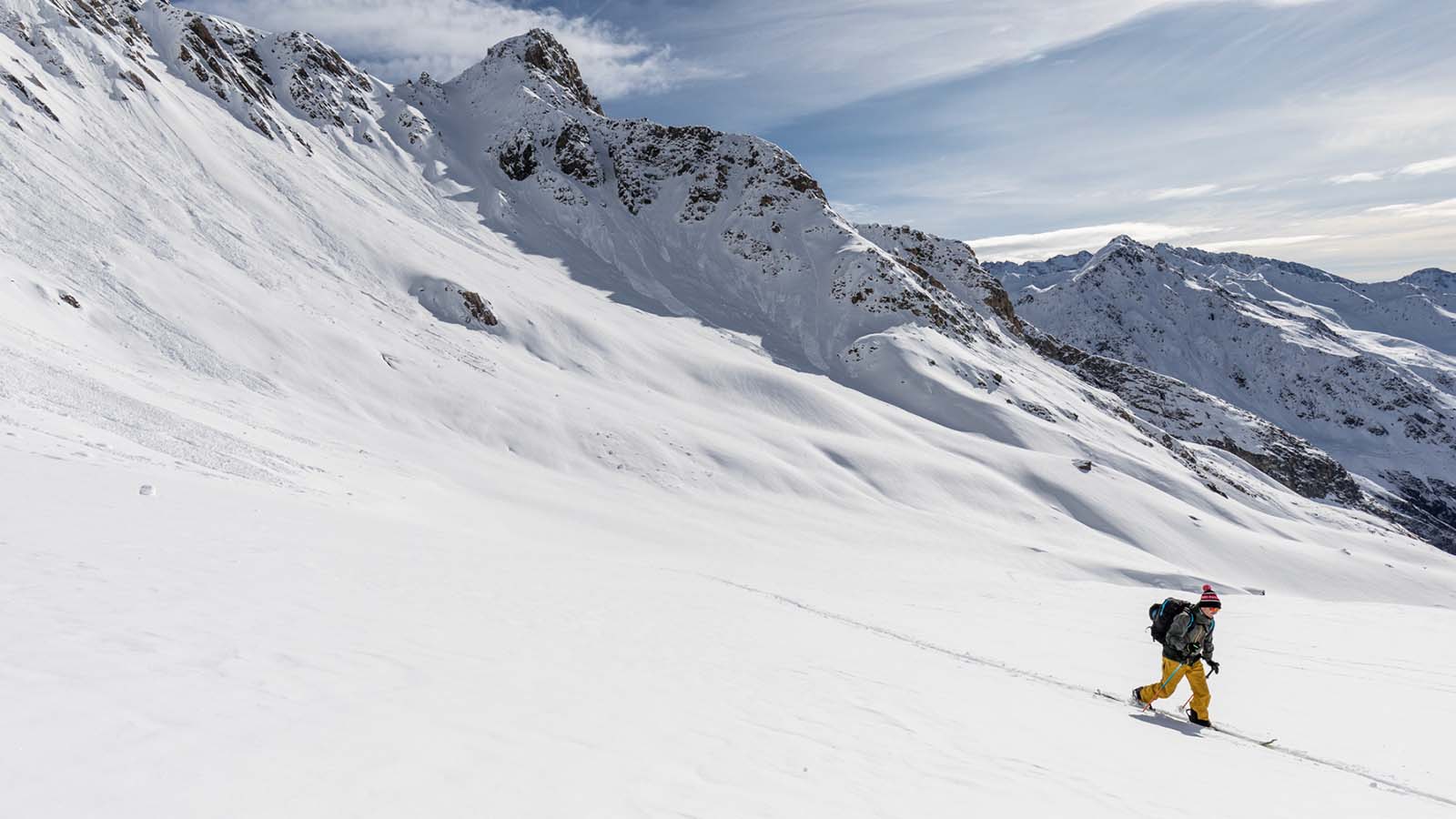 Spark R&D 2022/23 Splitboarding Preview
Retail Buyers Guide: Splitboarding 2022/23 Retail Buyer's Guide
Brand: Spark R&D
Interviewee: Dan Ventura, Marketing Manager
Please provide an overview of how 2022/23 is shaping up for your brand.
It's shaping up to be another banner year for Spark R&D. We're expecting to see continued interest and growth in the broad splitboard market and are planning accordingly. That means not letting off the gas in terms of product development and also making sure we have the capacity to keep up with growing demand. In the fall of 2021, we finalized the purchase of a new building across the street from our current building. Our executive, sales, marketing, and admin teams will be moving to the new building along with our entire finished products warehouse. This will allow for a much-needed expansion of our machine shop and general production area. We've also purchased additional CNC machines that will be in production in 2022 to increase our output.  We've invested more this year in Spark than any other in our 15-year history.
Everyone has been affected by impacts from Covid-19 in one way or another. Have you had to change manufacturing or sourcing processes and can you explain any good examples of how your business has pivoted effectively?
COVID certainly made things (and continues to make things) more complicated. Our processes have changed to match the state of the world, but our processes are, and always have been, quite dynamic. Nothing is really static here; we're always looking at how we can do things better and more efficiently. This has been a really good test of our resiliency.For sourcing, we're definitely not exempt from all the issues that everyone else is facing. Aluminum continues to be the most challenging piece of the supply chain for us. It's 40% more expensive and takes 3x's as long to get – IF we can get it. Our plastic sourcing faces a similar challenge. We've had to be really creative and strategic, but luckily, we're good at that.
A good example of our creativity was when our puck extrusion was over two months late and we just could not wait any longer for it. We instead found solid aluminum stock in a similar size as our extrusion, our engineers worked to change the machining programs to work with the new size, and we were packaging up finished product within a week of starting the project. It was not economical at all for us to do this, but it was a good test of our strengths as a manufacturing company and brand, and it was important for us to not be on delay any longer to get this product to dealers.
While a single source for our extrusions treated us well for over a decade we've now tooled up with a second source for a more robust supply chain.  We will be undertaking additional sourcing projects like this in the coming year to avoid disruptions, as well as going big with our material preorders to ensure we can stay in motion with production. I'm sure other brands are doing the exact same thing.
Carry-over was a hot topic for 21/22 boards. Where did your brand sit on the matter and has this changed for 22/23?
We did a full carry-over of our line in 21/22. It was very well received by our dealers and customers. We will not be doing another carry-over in 22/23 and plan to release some great new tech and models.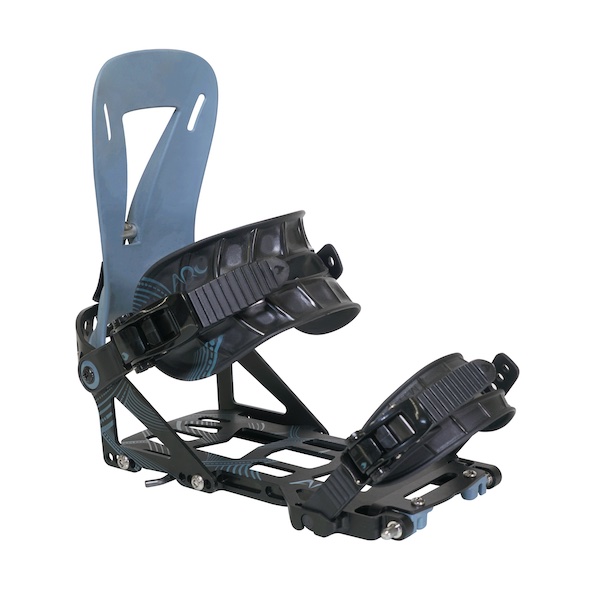 The bricks and mortar model is changing rapidly. How are you working with retailers and your ecommerce channel to ensure as little conflict as possible?
For us, there is no conflict because we give our dealer network every piece of gear we can build. We did not have a single binding for sale on our own webstore in 20/21 and don't plan to have bindings on our site this current season either. Our dealers have been loyal partners from the beginning and long before splitboarding enjoyed the industry recognition and popularity it has today. As demand has skyrocketed, it only seems right to give them everything we can build.
What's your company doing to improve its carbon footprint/eco consciousness?
This is in the forefront of our mind, always.In 2018, we installed a 50kW solar photovoltaic system on our roof. This system comprises 166 panels and offsets about 20% of our total energy consumption. We plan to implement a second system on our new building as well. Manufacturing is energy intensive by nature, so we feel very responsible to offset as much of our energy use as possible.
There are little things we are doing in-house that no one will ever see or notice, but it's for our own peace of mind. We installed more water efficient tumblers (these take the sharp edges off of our machined parts before they are anodized) that reduced our process water consumption by 80%. We utilize an evaporator to process our wastewater from anodizing. We specifically bought our new air compressor because it is an energy efficient model. There are many more small examples like this, but they all add up. If we focus on the little things we CAN control, it does not seem as daunting as being individually responsible for tackling climate change.
Are you using any new materials in your hardware for 22/23? If so, what, and why?
We are not using any new materials of note, but how we use the materials we are already using will change. Meaning, we're making some design changes to our bindings that we are excited about.
Any big advancements in functionality? Skinning, transitions, etc, as well as riding?
We are always looking to improve the functionality of our splitboard bindings. Our new models for 22/23 feature a couple of advancements that we're particularly stoked about. They've been in the works for years now and were delayed coming to market due to COVID, but we're ready to roll them out next season.
Touring Brackets – Our touring brackets will now be over-molded. What does that mean? It means we've redesigned the bracket so we can injection-mold plastic over the two holes on the bracket where the binding attaches in tour mode. The over-molded plastic offers silky smooth touring and doesn't wear down over time.
Climbing Wires – Our Whammy Bar climbing wires are also getting some over-molded updates. The concept behind the wires remains exactly the same as it has been, but we've over-molded plastic onto the sections of the wires that contact the aluminium baseplates. This makes for even smoother and easier climbing wire deployment when the skin track gets steeper.  The lever arm on the whammy bar is now also molded into the plastic rather than being stainless steel, saving a few grams and eliminating the need for welding.
Highbacks – Our Rip 'N' Flip highbacks have received a nice refresh for 22/23. The materials and blend we are using remains largely the same, but we've reshaped them to be asymmetric, with a left and right specific highback for improved ergonomics. The upper section of the highback is also now flatter, allowing the rider more freedom to shift their weight forward and backward while riding for increased maneuverability.  The booster strap slots have been shrunk to work better with utility straps like the ones we carry from Black Diamond. We kept everything splitboarders loved with our current Rip 'N' Flips like the tool free forward lean adjuster and a glove friendly grab hole for billy goating, and reimagined the aspects we felt we could improve.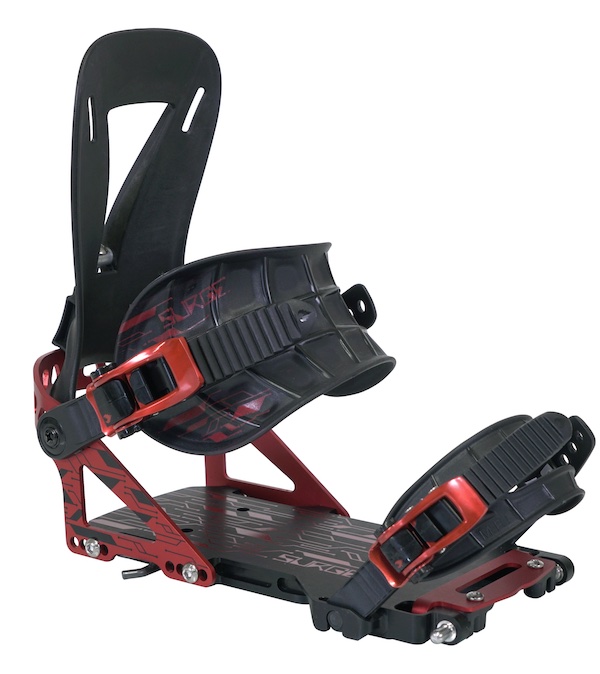 Prices: Which area of the market do you primarily cater to, price-wise? Has this changed at all in recent times, or is it pretty consistent?
We have product offerings that hit all segments of the market. We will continue to offer our Blaze TR as a price-friendly and entry level option. Our bread and butter has been and continues to be in middle of the splitboard market with our standard line of T1 bindings. For the past six years this has been our Arc and Surge models. New for 22/23 we are excited to introduce the next evolution of the T1 binding system with two new models that will feature an impressive list of upgrades, both subtle and obvious. These tech upgrades will also apply to our top-of-the-line Pro Series bindings as well.
Prices will go up across the product line to reflect raw material, labor, and shipping costs. This is painful for us, as we've kept prices steady the last 6+ years, but with the state of the world, there's just no feasible way to keep prices the same as in the past. Regardless, we'll keep prices as low as we can by utilizing manufacturing efficiencies. Even with the increase in prices, our standard line will remain comfortably in the middle of the market price-wise while offering industry-leading tech, performance, and reliability.
Please tell us about the dominant visual themes in your 22/23 gear, including any interesting artist collabs you have lined up.
We'll have new colorways in 22/23. I don't know if we have a dominant theme, but I can say that black and/or black with a color highlight remain incredibly popular with our dealers and or core customers. Next season, we'll certainly offer some fun anodized aluminum along with poppy plastic options, but black and black variations remain on top for us.
Most brands tell us that selling in store is really important for splitboard gear, as it's where you can get good advice. Can this be maintained post-COVID, or will you be looking to find more customers online?
We sure hope so! There are many advantages to going into a brick and mortar shop to purchase backcountry gear. Shop employees can offer sound advice on not just finding the right products but also on backcountry travel and avalanche education. We are always, always pointing customers to their local dealer.
Of course, information about splitboard gear has to be readily available online as well. As a leader in the industry, we feel that it's our job to present information in a readily understandable way, be it our website or social channels, and help them gather as much knowledge as they can before they head to a store or online retailer.
What are your three biggest European markets for splitboard hardware?
In terms of dealer density, Switzerland. If we're talking volume, it's mostly packed into Switzerland, Austria, Germany, and France.
Best Sellers/Hero products
Our Fixie Clips come in a sleek, lightweight aluminum design that features no moving parts. It's stiff, simple, and requires no rotation – just put your board together and go. The Fixies have built-in adjustability to help compensate for varying board hole patterns. They shed snow and ice, and won't slip over time. They come in both top-mount and through-mount versions.
Pucks! Our Spark Pucks come in both canted and flat versions and are easily our most popular accessory. They are easy to install and offer splitboarders excellent adjustability when they dial-in their splitboard setups.