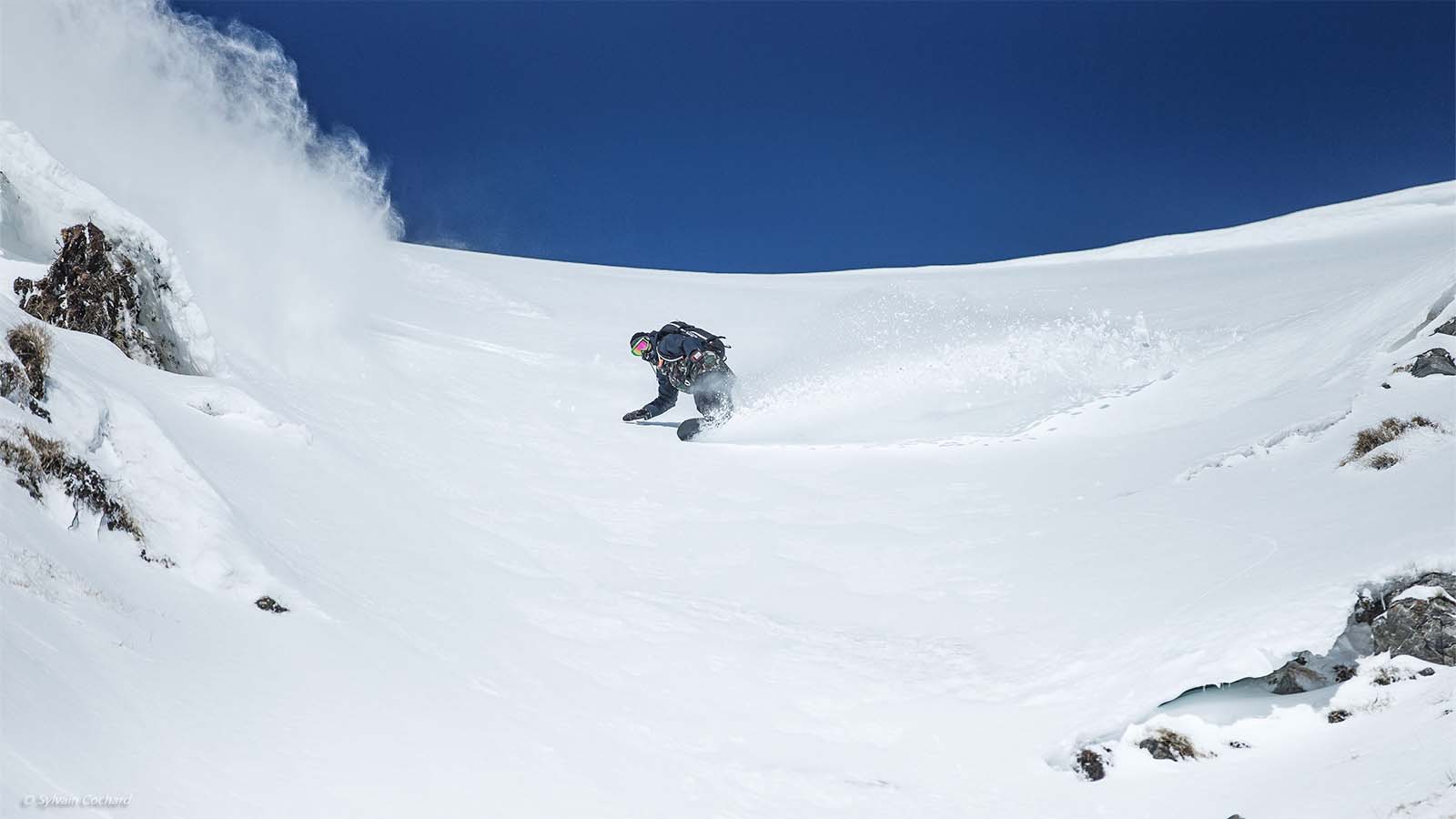 West Snowboarding 2022/23 Splitboarding Preview
Retail Buyers Guide: Splitboarding 2022/23 Retail Buyer's Guide
Brand: West
Interviewee: David Lambert, CEO
Please provide an overview of how 2022/23 is shaping up for your brand.
We will increase our assortment by adding several sizes on each existing product due to a large demand from our customers. That will be our first step achievement for 22-23 before creating another new shapes for the future
Everyone has been affected by impacts from Covid-19 in one way or another. Have you had to change manufacturing or sourcing processes and can you explain any good examples of how your business has pivoted effectively?
We have been believing in splitboarding market more and more the last few years and before Covid-19 impacted us, we decided to increase our production in Splitboard by 180%. It appeared to be worth taking this risk during winter 20-21 since we sold everything from this collection just after x-mas. There were so many shops, which have never worked with us, calling us for ordering splitboards. At least, now the know we make some. We didn't change our manufacturing but decided to increase where we have the best options. It just needs to be well organized and longer time ahead.
Carry-over was a hot topic for 21/22 boards. Where did your brand sit on the matter and has this changed for 22/23?
We have had some carry overs each season since almost the beginning of West. It's always a little bit freestyle the way we organize it and it will continue this way 😉
The bricks and mortar model is changing rapidly. How are you working with retailers and your ecommerce channel to ensure as little conflict as possible?
As a high standard and limited brand, most of our potential customers are willing to touch and feel the boards. The fine attention to details we offer on our products might not be noticed online but make the difference in store. This way we support the bricks and mortar stores compare to the e-com.
What's your company doing to improve its carbon footprint/eco consciousness?
I'm glad you ask because there is a big confusion in the customer's mind regarding this. As most of the brand, we have FSC certified woodcore, water based ink, and green epoxy. So far nothing exceptional in term of material. But besides, we are working on a big part of our range with Wooden TopSheet and this reduce already quite some quantity of plastic use.
And now we come on the real effective carbon footprint issue: TRANSPORTATION.
We produce within EU zone with material which are all coming from EU zone. Meaning that we lower our carbon footprint to the minimum of Kilometer of transportation. Then for export, we also avoid as much as possible the Cargos (ships) as they are the worst in terms of pollution.
Are you using any new materials in your hardware for 22/23? If so, what, and why?
A little improvement on the splitboard top sheets to avoid snow to stick on them.
Any big advancements in functionality? Skinning, transitions, etc, as well as riding?
Not really we've been happy with what we had so far.
Prices: Which area of the market do you primarily cater to, price-wise? Has this changed at all in recent times, or is it pretty consistent?
High standard products come with a certain price which we are trying to keep OK for the splitboard lovers we expect to have an increase of 15% for next season due to price increase of raw material but our boards won't be out of range.
Please tell us about the dominant visual themes in your 22/23 gear, including any interesting artist collabs you have lined up.
"Simplicity and fine attention to details" is still the idea for the coming years. It has been our signature since the beginning.
Most brands tell us that selling in store is really important for splitboard gear, as it's where you can get good advice. Can this be maintained post-COVID, or will you be looking to find more customers online?
We agree on this but there is also a potential online for those who know.
What are your three biggest European markets for splitboard hardware?
Switzerland / Holland / Germany
Best Sellers/Hero products
Lona 152cm – Same shape and features as the « Muveran » but sized and adapted for women or juniors. It is a « soft » beast, built for big lines and serious terrain. With a big ol' tail, this board is built for accessing higher peaks. And on the way down, it works like an icebreaker, powering through any kind of snow that might get in your way.
Grammont 157cm – The « Grammont », a 157 cm inspired by shift volumes. It is the shortest but also the widest of the series, making it ideal for tree-runs and playful laps. A fresh shape that's both responsive and easy to maneuver, without sacrificing any float in deep conditions.
Muveran 164cm – The « Muveran » is a beast, built for bigger lines and more serious terrain. Lining up at 164 cm with a big ol' tail, this board is built for accessing higher peaks. And on the way down, it works like an icebreaker, powering through any kind of snow that might get in your way.