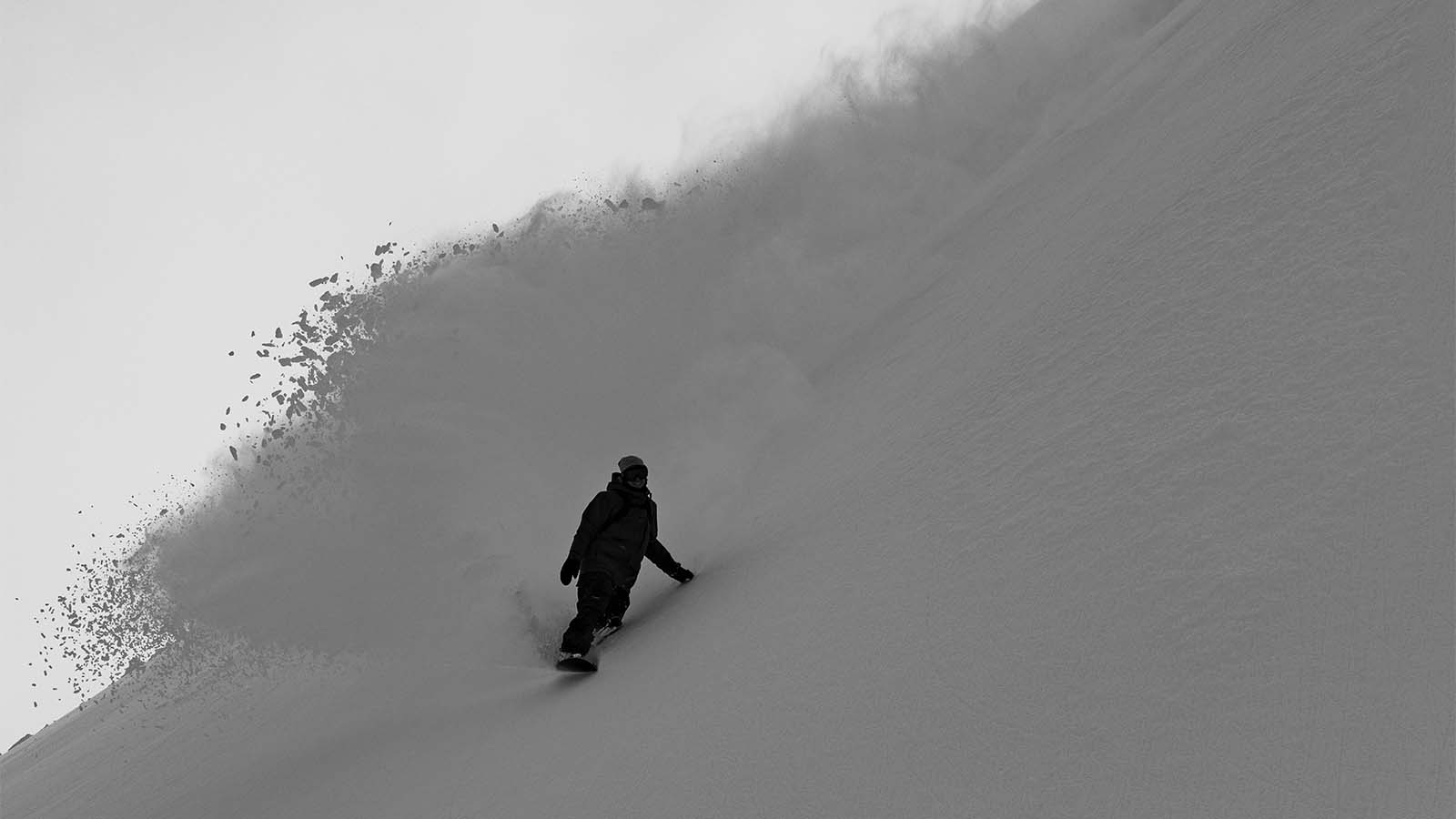 Salomon 2022/23 Splitboarding Preview
Retail Buyers Guide: Splitboarding 2022/23 Retail Buyer's Guide
Brand: Salomon
Interviewee: Baptiste Chaussignand, Product Marketing
Everyone has been affected by impacts from Covid-19 in one way or another. Have you had to change manufacturing or sourcing processes and can you explain any good examples of how your business has pivoted effectively?
As we were experiencing an amazing FW21/22 sell-in season and as our vendor could absorb and deliver in time the production with our highest quality standards, we had no other choice to keep working with the same process.For sure, labor costs, material costs and transportation costs are higher. But this is a general situation that all industries are facing.
Carry-over was a hot topic for 21/22 boards. Where did your brand sit on the matter and has this changed for 22/23?
Board line is the only one which is the less impacted by carry over strategy. Each season we aim to offer a fresh and positive update of our board line.Only the Hillside collection, some kids boards and our rental program are carried over.For the splitboard line, we usually offer a 2 year carry over cycle, and the new one is starting in FW22/23.
The bricks and mortar model is changing rapidly. How are you working with retailers and your ecommerce channel to ensure as little conflict as possible?
Managing our Channel Right Assortment with basic fundamentals helps us reducing conflicts between distribution channels. We also made efforts to harmonize our price strategy across Europe. And we are committed to not discount our products on our own eCommerce platform during the hot season.And for sure being close to our local organizations and managing our business with a sweet dose of common sense is the right way to go.
What's your company doing to improve its carbon footprint/eco consciousness?
Designing high quality, timeless product is one of the best ways we can reduce our impact. Quality and durability have been, and will continue to be, the cornerstone of our products. Without this foundation, sustainable features and technologies become less relevant.15 years ago, with the Sickstick we've already started our journey of improving our impact. Back then we introduced the bamboo topsheet which provides to the board a lot of snap but also help us to reduce by 40% petroleum-based materials.
In FW22/23 we are accelerating this process. Here is a list a what we introduce in our board line :
95% of our woodcores are FSC certified
Introduction of GREENPOXY bio-based resin
Introduction of Castor Bean bio-based topsheet
Introduction of a 100% and 50% recycled sintered bases
All our board will be factory waxed with a natural PFC eco wax
All our edges are 20% recycled
Utilization of more and more bio-sourced materials like cork, flax
Replacement where it makes sense of carbon by basalt
Our sustainability pinnacle products will be the all new HIGHPATH board and the full Splitboard collection. They will use our most advanced sustainable constructions and are giving us the direction for the future of our board constructions.
Are you using any new materials in your hardware for 22/23? If so, what, and why?
All splitboards will now features our most advanced sustainable constructions : FSC certified woodcore, GreenPoxy Resin, Castor Bean topsheet, 100% recycled sintered base, eco wax, 20% recycled edges,…
Any big advancements in functionality? Skinning, transitions, etc, as well as riding?
Our innovative 4 parts splitboard the Premiere remains the most advanced splitboard solution for the consumer looking for a high alpine tool. We are introducing new shapes with a focus on the pleasure of riding while maximizing touring efficiency.
Prices: Which area of the market do you primarily cater to, price-wise? Has this changed at all in recent times, or is it pretty consistent?
Splitboarding is a pretty expensive activity. As Salomon we are committed to welcome snowboarder from all horizons, and we aim to offer accessible splitboards as well as top of the line boards. For sure our prices were adjusted but our offer remains very attractive as we offer packages with the board and custom Pomoca skins. The main price focus here will be 900€.
Please tell us about the dominant visual themes in your 22/23 gear, including any interesting artist collabs you have lined up.
Simple, timeless and mountain inspired. This is the direction we took for the FW22/23 splitboard line.
Most brands tell us that selling in store is really important for splitboard gear, as it's where you can get good advice. Can this be maintained post-COVID, or will you be looking to find more customers online?
We believe instore remains the best way to get help, mounting service and binding compatibility service.But for sure our online partners did a great job to improve the experience and we think that the gap is smaller season after season.On our side, we have a mission, to develop product information tool to remove any question for our consumers.
What are your three biggest European markets for splitboard hardware? Switzerland, France and Germany.
Best Sellers/Hero products
HIGHPATH SPLIT :The Highpath splitboard utilizes our most sustainable design in a high-performance directional tapered shape, equipped with premium Plum Hardware and custom-cut, Pomoca Skins. This all-terrain shape with Rock Out Camber uses eco-friendly materials like our 100% recycled base & a bio-based topsheet to allow for conscious ripping, both uphill & down.
PREMIERE :The Premiere Split is our most innovative splitboard design utilizing sustainable construction. This 4-piece splitboard allows for two sections to be folded and packed away, reducing volume and weight underfoot for technical ascents. The Premiere is built with eco-friendly materials and comes equipped with Plum hardware and custom-cut Pomoca Skins.
TREK :The Trek boot was designed for enhanced touring capabilities without compromising rideability. The Trek uses Hike & Ride BOA® in conjunction with an articulated cuff for unrivaled uphill mobility. Designed with more sustainable materials, the MTN GOAT outsole provides superior traction, support, and response for freeride performance.