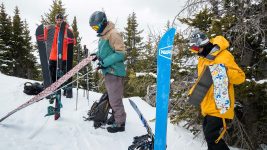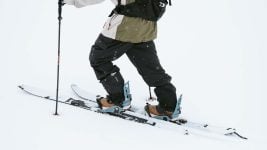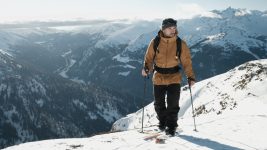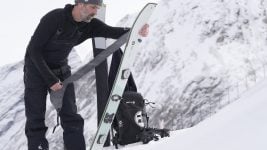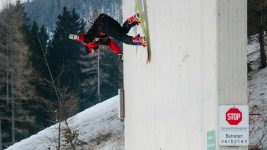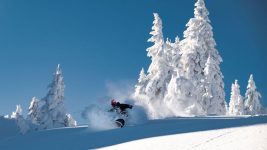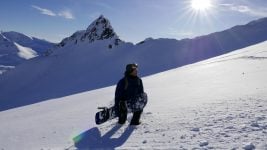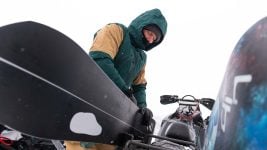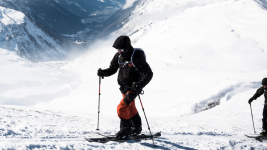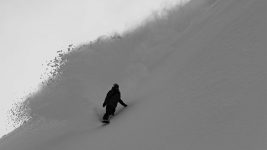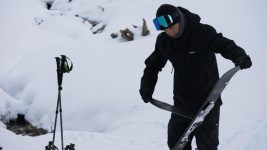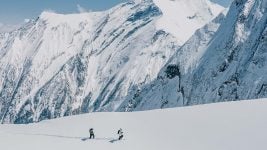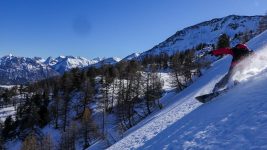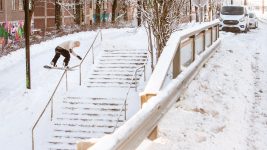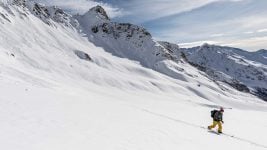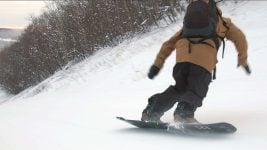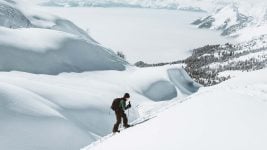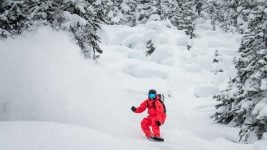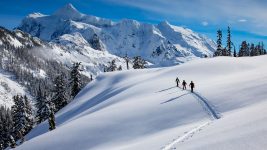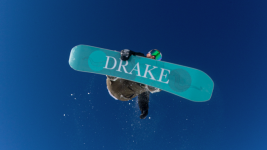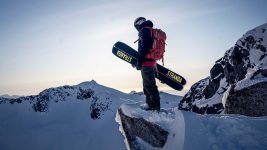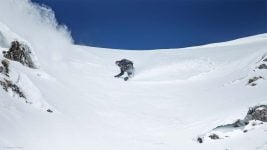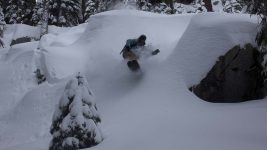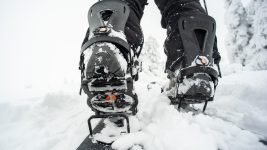 Splitboarding 2022/23 Retail Buyer's Guide
Former SOURCE Editor Trey Cook's dusted off the quill & ink to take a measure of the booming splitboardingmarket.
It's safe to say nobody knows what the fuck's going onwith the economy right now. As for last season? As SP Bindings' Bernhard Altmanninger puts it, "The '20/21 season triggered a massive run on splitboard products." West Snowboarding's David Lambert: "There were so many shops, which had never worked with us, calling us to order splitboards. At least now they know we make them."
And the future? Dupraz Snowboards' Sébastien Lozat: "Last season's craze for touring equipment has probably saturated the more casual rider market. The vast majority of these users will remain very occasional and will not renew their gear for several years. It is mainly the experienced user who will be ready to buy new equipment with better performance and improved hardware and is ready to spend more than they did on their previous splitboard setup."
Boards
With that in mind, let's take a gander at some of the new hype that's waiting for you in 22/23, starting with totally new splitboard models. GARA Splitboards' Rasmus Ostergaard: "We are adding a new swallowtail splitboard this season called the Antihero." Amplid's Peter Bauer: "Two new models – the Milligram and the Millisurf – with 'Stick Wall' along the board centre, which prevents the unnerving creaking sound when descending, and provides additional stability between the two board halves."
Rossignol's Arnaud Repa: "New Escaper Split directional twin series featuring FSC woodcores, twin tips for switch landing, a balanced flex that is slightly stiffer under the front foot for added control and softer under the rear foot for smoother turns, RadCut for playful turn variations and seamless edge-to-edge transitions, a 4.4k sintered base and our most versatile AmpTek All-Mountain 50% rocker-50% camber profile." Salomon's Baptiste Chaussignand: "We are introducing new shapes with a focus on the pleasure of riding while maximizing touring efficiency."
GNU's Barrett Cummins: "The Banked Country and Barrett splits have the same advanced tech features as their solid counterparts. Progressive Magne-Traction edges are a proprietary Gnu technology currently only used in these boards."
Following a season of extraordinary uphill effort, many brands are focusing on weight. Stranda's Mats Drougge: "We're launching a Descender Fjäderlättm split (2890gram @ 161cm) with a full carbon construction. To counteract the nervousness often associated with carbon splitboards we added double aluminium stringers in the core." Head's Katharina Acham: "We are using our LYT Board Architecture in the VOY splitboardincluding a new lightweight wood core design with poplar wood. This weight reduction results in boards that are light, yet long-lasting and full of power."
Telos' Ben Schwitz & Kolja Grischa Keetman: "We are still in final testing of some new sustainable materials for our award-winning carbon construction splitboards that could make them not only lighter but actually more durable than our current construction."
Koroyd is another lightweight material we're hearing more about. Nitro's Tommy Delago: "We've developed a weight-optimized Koroyd®/carbon fibre construction for our new high-end splitboard, the Vertical, pushing the weight for a 158 down to a mere 2900 grams. Slightly narrower than its siblings, but also equipped with our signature hiking pods, this high-performance board is targeting the serious splitboarder." Jones' Seth Lightcap: "The Ultra Stratos Split is a new ultralight option for expert splitboarders built with our most advanced materials including two sections of Koroyd in the core that absorb chatter at a fraction of the weight of wood."
As splitboards get lighter, the challenge of matching the ride of solid boards increases. Easy's Nico: "All boards are based on sensation. We want our splits to give the same feeling as a regular board." Never Summer's Vince Sanders: "We'll be bringing our new Triple Camber technology into splitboards like our new Lady FR Split. This centre camber helps with uphill skin traction while maintaining the functionality of Rocker Camber on the descent.
It feels nimble, light underfoot and easy to turn in deep or wet snow, while offering the stability of triple camber at speed and in variable conditions. Nidecker's Antoine Floquet: "Our new Escape Split is a high-performance and super versatile all-mountain splitboard featuring our Master Core boosted with Pop Carbon, N-7000 base and Karakoram Ultraclips 2.0 for ultimate lock precision, and we managed to put it all together at a very affordable price."
Tommy Delago from Nitro reports they're focusing on updated shapes as well. "Another major update is happening on the Slash Split, which has been redesigned to receive the 3D Surftech base shape like its solid counterpart, providing for the ultimate surf feel in loose snow conditions."
And quite often it's the little things that can make the biggest differences. West's David Lambert: "We've made an improvement to our splitboard top sheets to keep snow from sticking to them." Weston's Sean Eno: "Our splitboards will feature a small hole in the nose that's compatible with Pomoca'sZ Clip. For the tail, we've included a simple notch that centres and retains the tail clip. Slash's GiGi Rüf: "Next winter we've upgraded to Union Clips & Hooks Pro, which secure your board's connection better. Also, we reduced the aluminium tip protectors and extended the steel edges there. We've also adjusted the touring bracket on the ski to allow the ski's tip to rise, which makes steep switchbacks easier." Lib-Tech's Barrett Christy Cummins: "The Travis Rice Orca Split is getting the Karakorum Ultraclip 2.0. These are lighter weight, with a smaller footprint and active joining to spring load the seam of your splitboard, eliminating the rattling, shearing and rolling inherent to passive slip-fit connections."
But as much as we love new technology, there's nothing like great visuals to motivate riders to fork overtheir credit card deets. K2's Sebi Schmitz, "In 22/23 we are coming up with two new collections with a consistent design strategy influenced by many areas from all sorts of cultural movements." West's David Lambert: "Simplicity and fine attention to details are still the idea for the coming years. It has been our signature since the beginning." Borealis' Ben Hall: "As always, we focus on minimalistic, nature-inspired designed, often showing the wood core, and using harmonious curves and colours." Fjell's Kjetil Bjørge. "Classic design with blue and white tops, black and white bases." Endeavor's Max Jenke: "The Patrol Split is only offered in our Legacy Collection which is black with minimal graphic hits." Salomon's Baptiste Chaussignand: "Simple, timeless and mountain inspired is the direction we took for the FW22/23 splitboard line."
And the incessant struggle towards sustainability? Endeavor's Max Jenke: "With the introduction of the Phonon topsheet, we eliminate the plastic topsheet and UV lacquer. We are developing more materials that will enable us to move away from petroleum-based to bio-based, and we're working through strategies on how to make our snowboards circular."
Sandy Shapes' Alessandro Marchi: "We are developing new processes to recycle production scraps. We're currently testing new bio-based epoxy with 50 to 70 % organic origin. We introduced a new bio-based plastic that's 100% made of organic origin and upcycling."
And yes, price still matters. Rome's Matt Stillman: "The Uprise split is perhaps the most competitively priced splitboard on the market. This was a decision made after seeing an opportunity to help create an affordable split that rides like a way more expensive board."
Boots
Brands are also lining up some great new boot models for 22/23. Deeluxe's Florian Heim: "The all–new Xavier de Le Rue signature boot "XV" features a completely new construction that allows you to control the lateral stability of your snowboard boots." Nitro's Tommy Delago: "Our highly popular Skylab TLS boot has received a women's counterpart. Nitro's most anticipated new boot model, the Ronda TLS, boot is built for riders looking for a lightweight, split–ready resort boot." ThirtyTwo 's Jon Takao: "We've made big updates to the Jones MTB, Hight MTB as well as the TM-2 Jones and Hight models which feature a lightweight and aggressive Vibram outsole and easy entry Full Zip Gaiter. The Walk Mode Collar is anchored with the BOA TX3 lace."
And of course, loads of pimp new technology. Vans' David Atkinson: "On our new Verse Range – a highly specific backcountry touring boot – you will see an adaptive rear drop cuff for unparalleled uphill performance whilst maintaining insane downhill performance." Salomon's Baptiste Chaussignand: "In FW22/23, for our renewed all-mountain program we have developed two evolutions of our heel lock system called Straight Jacket. The Straight Jacket PRO on the ECHO lace BOA and the Precision Harness which equips the Dual BOA and Power Lock boots." Northwave's Davide Smania: "The new Domain 2Spin will feature a double Spin closure system, one for the upper and the other dedicated for the heel "Locker" retention system."
Deeluxe's Florian Heim: "We definitely see a rising demand for boots with the BOA® Fit System. Accordingly, our collection will feature more BOA® models. For the Deemon L3 BOA® we even teamed up with BOA® to come up with our own exclusive BOA® Fit System configuration." Nidecker's Maurizio Molin: "We are launching two brand new BOA closure systems, which are exclusive to Nidecker. Both systems – External Heel Lock and Internal Heel Lock – considerably improve heel-lock inside the boot."
Boots, like boards, are seeing advances in sustainability. Deeluxe's Florian Heim: "Bloom Rise foam is made out of Algae and will replace 90% of EVA used in a regular snowboard boot in Elias Elhardt's new Formative boot. Algae biomass does not require fossil fuel or arable land to grow, making it the perfect resource for creating useful materials."
Salomon's Baptiste Chaussignand: "We are introducing the FuzeSurge midsole, an all-new EVA component which is 30% bio–sourced which has a lower impact in terms of CO2 and is less toxic for our product makers."
Binders
Get ready for some sick new binders in 22/23. Rossignol's Arnaud Repa: "Xavier De Le Rue's new signature series splitboard binding fuses lightweight construction, reliability and ease of use for demanding backcountry missions. And Marion Haerty, 4 times FWT champ, will be rocking the new After Hours bindings." Union's George Kleckner: "The all-new Expedition Charger features a pin-less dual lock system for fast and easy transitions with the flip of a lever." Karakorum's Kyle HansenKahn: "The Guide HB hardboot binding is built for hardbooters looking for a responsive ride and the lightest hardboot binding on the market. Fully compatible with the Prime System, so you can still use them with your Prime interfaces and Quiver Connectors."
And current bindings will be getting a variety of upgrades. Spark R&D's Dan Ventura: "Our touring brackets will now be over-moulded which offers silky smooth touring and doesn't wear down over time. Our Whammy Bar climbing wires are also getting some over-moulded updates, which makes for even smoother and easier climbing wire deployment when the skin track gets steeper.  The lever arm on the Whammy Bar is now also moulded into the plastic rather than being stainless steel, saving a few grams and eliminating the need for welding." SP's Bernhard Altmanninger: "Our SP Split will be equipped with the all–new, ultralight, 2-zone urethane ankle strap, making it even lighter and more durable than ever before. Flip the strap upside down to switch the upper and lower stiffness levels and optimize it to your personal needs." Nitro's Florian Lang: "Our Vertical split binding has an improved forward lean adjuster." Burton's Jan Grimm/Lesley Betts: "We're increasing the functionality and usability of the Hitchhiker binding by updating the FLAD lever on the hiback." Plum's Thomas Debray: "We've changed the material of our locking system from aluminium to POM plastic to make it easier to lock/unlock the binding for transitions."
Other binding innovations appear at the point of production. Enfuse's Jan Voracek: "We are starting our own production for the main components of the binding. This will help us reduce our production cost, so in 22/23 our bindings will finally be available for retailers."
Accessories: 
If I had a dollar for every time I read "custom cut skins by Pomoca" in our Splitboard Hardgoods questionnaire, I wouldn't be rich, but I could celebrate the end of this article with a couple of free beers. Which is good (the skins, not the beers) because it means brands are addressing one of the weakest points in the uphill equation.
Other than that… Burton's Jan Grimm/Lesley Betts: "We're introducing a new 3-piece, telescoping pole for the demanding rider. This will also provide a lower cost option for the more price-conscious customer."
So there you have it. Equipped with all this great info and, of course, your trusty crystal ball, we're sure you'll have no problems knowing exactly what's going to happen in the next 12 to 15 months and easily dial in your 22/23 splitboard order. Yeah, right. In France they seem to sum it up pretty well when they respond to what sounds like a desperate task: "Bon courage!"