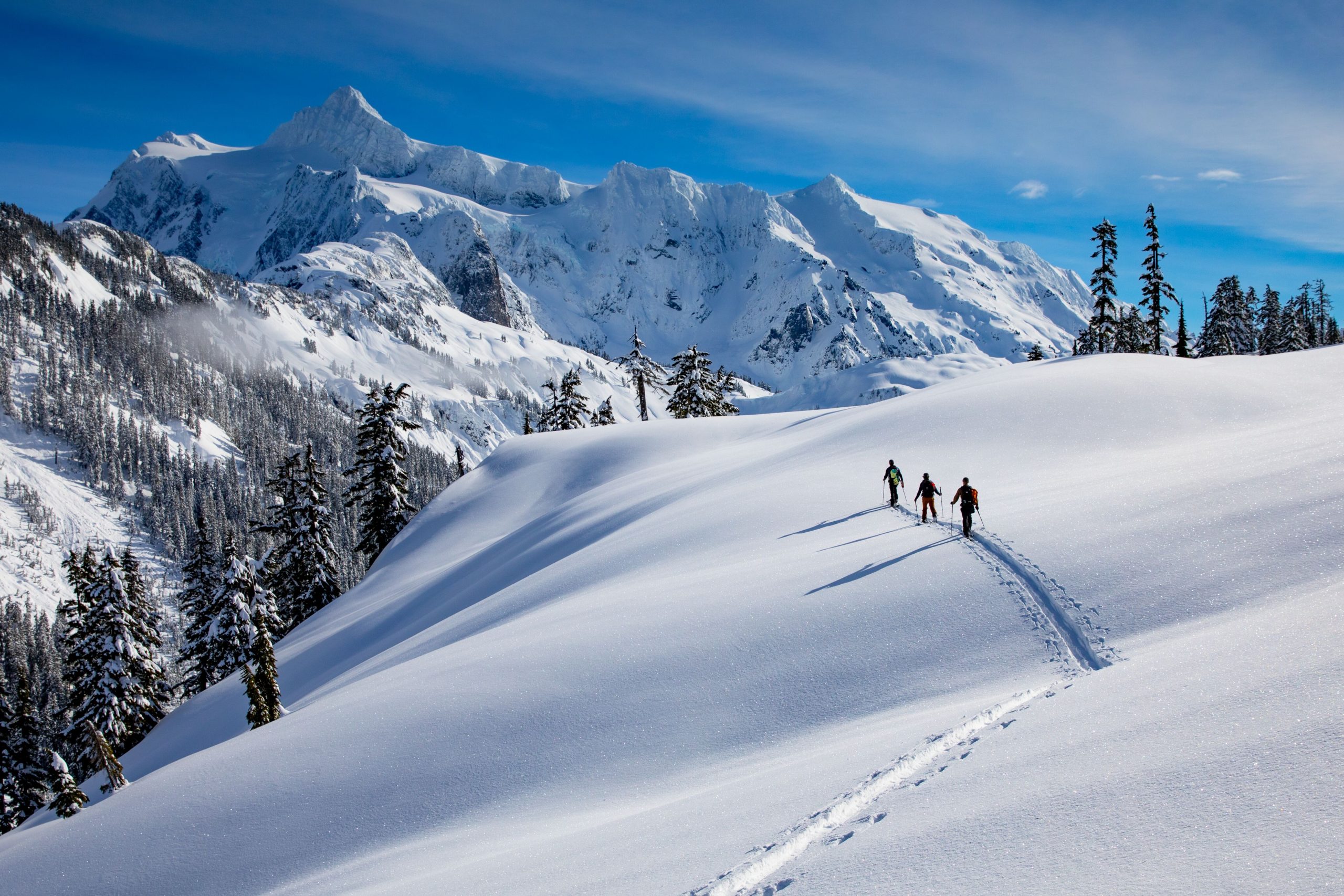 Jones 2022/23 Splitboarding Preview
Retail Buyers Guide: Splitboarding 2022/23 Retail Buyer's Guide
Brand: JONES
Interviewee: N/A
Please provide an overview of how 2022/23 is shaping up for your brand?
22/23 will be another action packed year for the Jones splitboard program as we will debut two new split models. Riding the success of these models as solid snowboards, we are fired up to launch the Stratos Split and the Ultra Stratos Split
Everyone has been affected by impacts from Covid-19 in one way or another. Have you had to change manufacturing or sourcing processes and can you explain any good examples of how your business has pivoted effectively?
We've definitely been affected by shortages of wood and base materials, but our suppliers have been very proactive in working with us to find solutions. Thankfully, we have not had to change any constructions or bills of materials on our splitboards or solid boards because of the shortages
Carry-over was a hot topic for 21/22 boards. Where did your brand sit on the matter and has this changed for 22/23?
We believe in the many benefits of carry-over models. Our dealers have very clearly expressed that carry-overs help them so we are happy to carry-over as many models as makes sense each season. From 20/21 to 21/22 we carried over nearly half of our models as an extra effort to help shops during the pandemic. For 22/23 we cut the number of carry overs to about ¼ of our line as we have lots of new tech and graphics we are excited to showcase. Our usual formula for what models we carry over are the models that received significant re-designs the season before
The bricks and mortar model is changing rapidly. How are you working with retailers and your ecommerce channel to ensure as little conflict as possible?
Brick and mortar stores are still crucial to our industry and we've done everything we can during the pandemic to help support them. As part of an overall plan to help shops, we increased the number of carry-over and carry-forward models, plus created an 'Extended Lifespan' program that encouraged dealers to hold MSRP over this last summer and to keep selling 20/21 product at full price until Dec 31, 2021. We have also made great strides in developing our ecommerce channels, however. In fact, this season marks the first time we will sell direct to consumer in Europe. This has been a long time coming as we held off on selling direct in Europe for several years to benefit our dealers. Our ecommerce program in North America has not conflicted with any dealer relationships, so we're hoping the same holds true in the EU
What's your company doing to improve its carbon footprint/eco consciousness?
In 2021 we completed an LCA that told us the individual carbon footprint of every solid and splitboard model and size we sell. Gaining this info on how the materials, production processes and transportation logistics we use to make our splits affect their carbon footprint was a massive benefit towards continuing to minimize our impact. We are now more focused than ever on zeroing in on the most energy hungry aspects of our production and chopping down the impact of every model we make however we can
Are you using any new materials in your hardware for 22/23? If so, what, and why?
We began using Koroyd, an ultralight dampening material, in the wood core of one of our splits for 21/22. This featherweight core material proved to be an amazing addition to the cores of our premium splits as it provides incredible chatter reduction at a fraction of the weight of wood – a true win-win for a material. For 22/23 we now have Koroyd in the wood core on the nose and tail of three models
Any big advancements in functionality? Skinning, transitions, etc, as well as riding?
The big news performance wise for 22/23 is the debut of the new Ultra Stratos and Stratos splits. The slightly tapered shape, rocker camber profile and notably defined 3D Contour base on the Stratos make it a super fun board to ride in mixed conditions and we think it will be a very well-received new addition to our directional freeride split line as it offers an energetic board feel unlike any of our other split models. The Ultra Stratos Split will add another ultralight option to our split line for expert splitboarders who's adventures demand as light of a board as possible, that can still hold up to aggressive backcountry shredding
Which area of the market do you primarily cater to, price-wise? Has this changed at all in recent times, or is it pretty consistent?
We make splits at every price point aside from the very lowest price point. Our introductory splits do quite well as we offer incredible performance and features for the money, but we are more well known for our premium splits that offer unique shapes, and our most advanced materials and constructions
Please tell us about the dominant visual themes in your 22/23 gear, including any interesting artist collabs you have lined up?
The graphics on our 22/23 split line reflect our love for stunning mountain art. We've also realized that splits with white topshets seem to hold less snow than dark topsheets so a few of our best selling splits including the Solution, Storm Chaser and Mind Expander Splits have white-based graphics. One of the 22/23 split graphics we are most excited about is by Jones Art Ambassador RP Roberts. RP painted an amazing depiction of the magnificent east face of Mt. Moran, a classic descent in the Tetons, that will be featured on the Frontier
Most brands tell us that selling in store is really important for splitboard gear, as it's where you can get good advice. Can this be maintained post-COVID, or will you be looking to find more customers online?
Learning about splitboard gear in-store is a great way to learn, but we have already found that there is also a lot of opportunity for educating customers about splitboard gear and how to choose the best gear for their body size and riding style online. To that end, we have created a special Gear 101 section on our website that includes several detailed articles on how to pick the best split model and size. We've seen great success selling splits online in North America and we expect the same will hold true in the EU as we begin to sell direct this season
What are your three biggest European markets for splitboard hardware?
Austria, France, Switzerland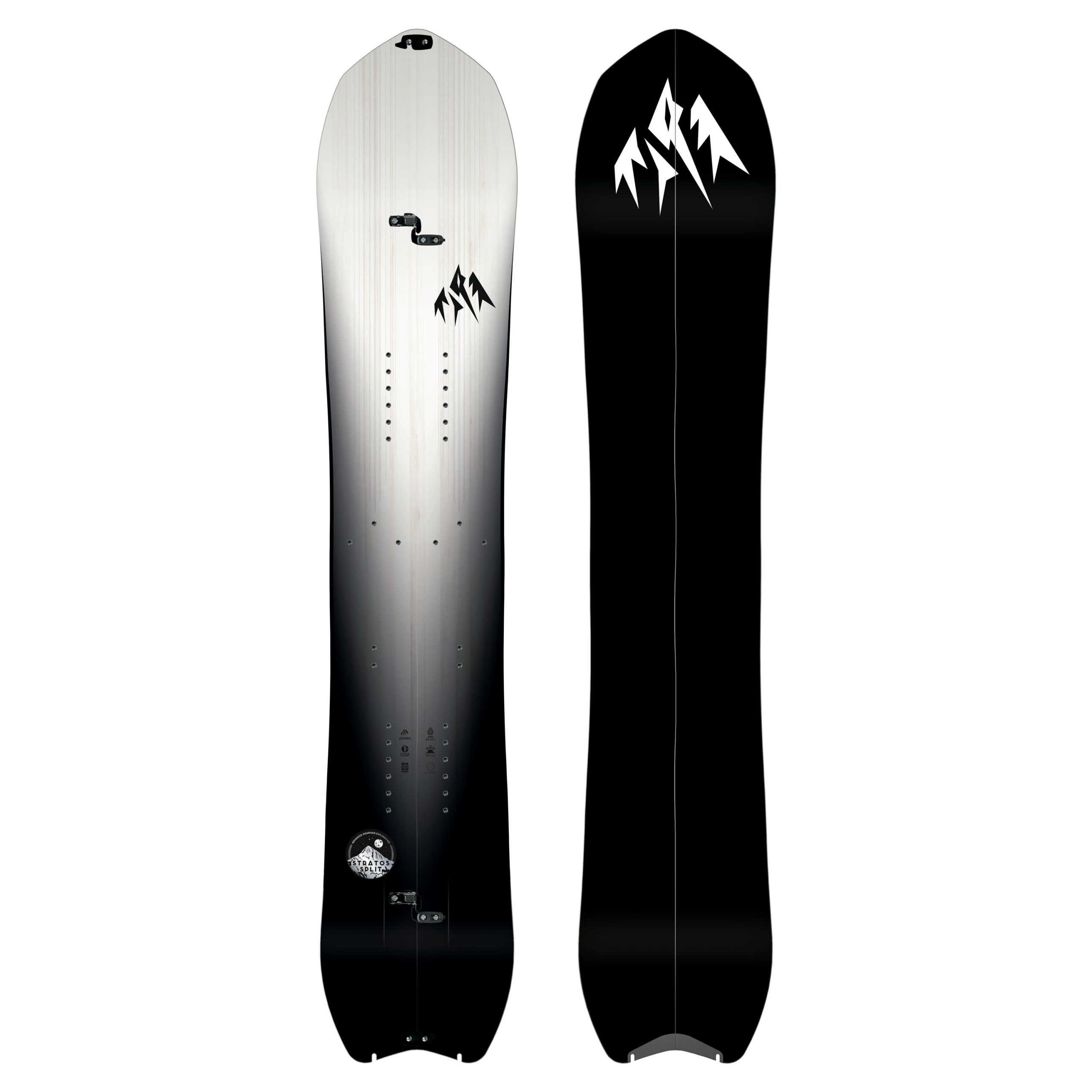 The new Stratos splitboard is an all-conditions, all-terrain splitboard built for ripping turns, slashing gullies and boosting airs in the backcountry. It has a directional freeride shape blended with the soul of a freestyle stick which gives it a remarkable energy. This energetic board feel is thanks to a narrow sidecut, camber heavy directional rocker profile, 10mm of taper and a 3D Contour Base.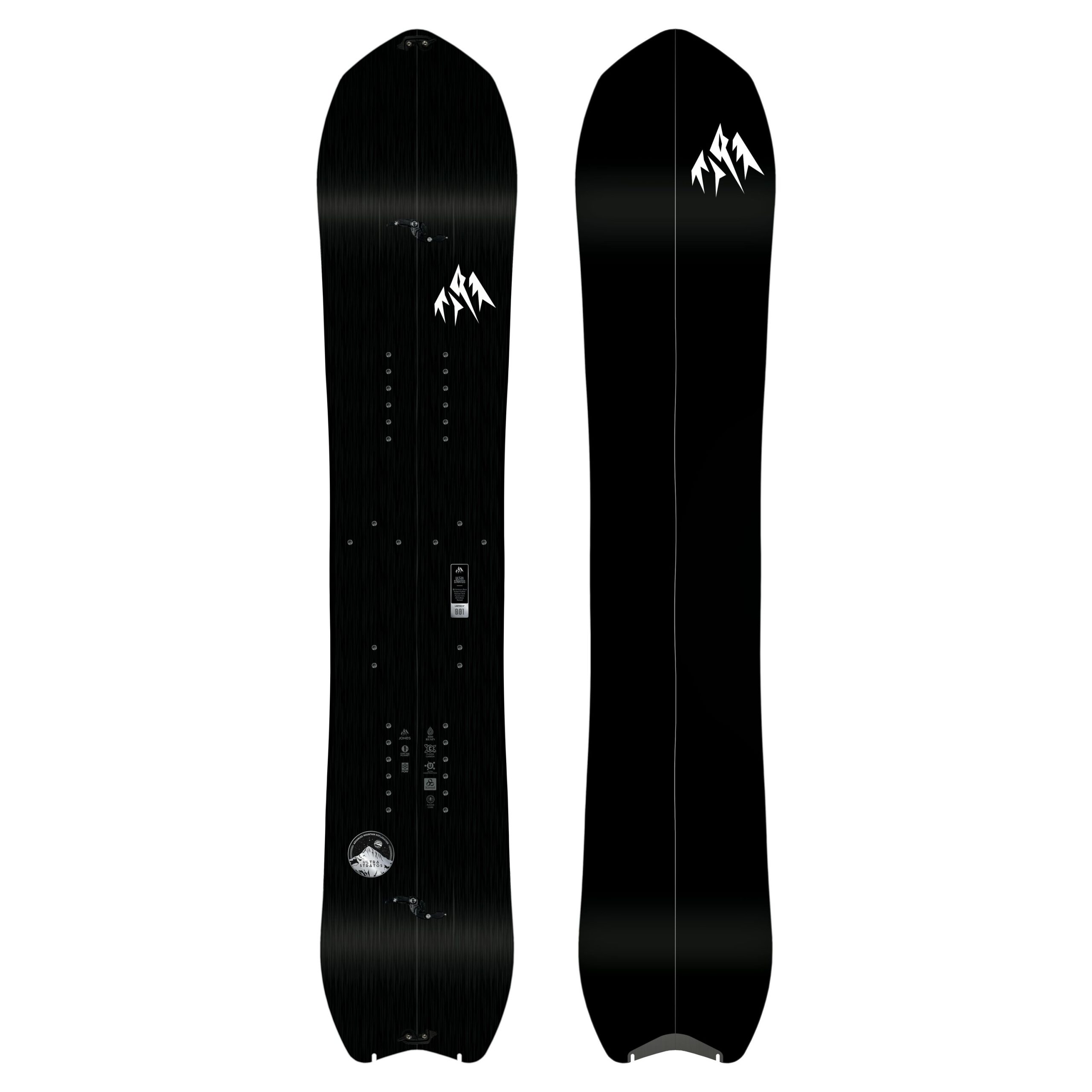 The new Ultra Stratos Split is a dynamic and versatile ultralight splitboard built for extending your range and pushing your riding potential in all-conditions. Featuring the same game changing shape as the Stratos, it is built with our most advanced materials including two sections of Koroyd in the core that absorb chatter at a fraction of the weight of wood.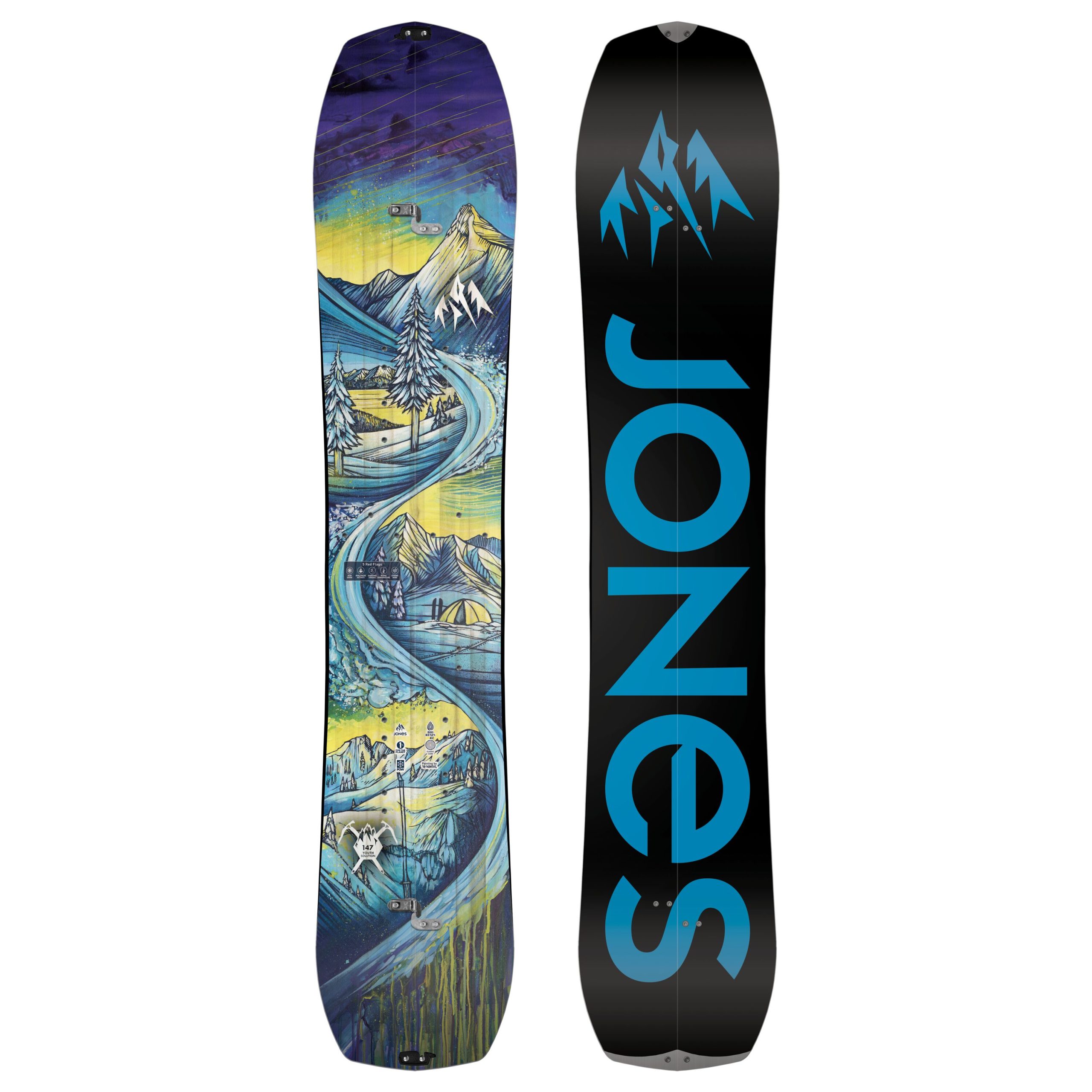 More and more parents are getting their kids into backcountry touring and the Youth Solution is hands down the highest performance split available for young shredders in the world. It features the same proven shape as our best selling men's and women's Solution models and it's built with the same tech that sets Jones split performance apart including a 3D Contour Base and Inner/Outer edge Traction tech.