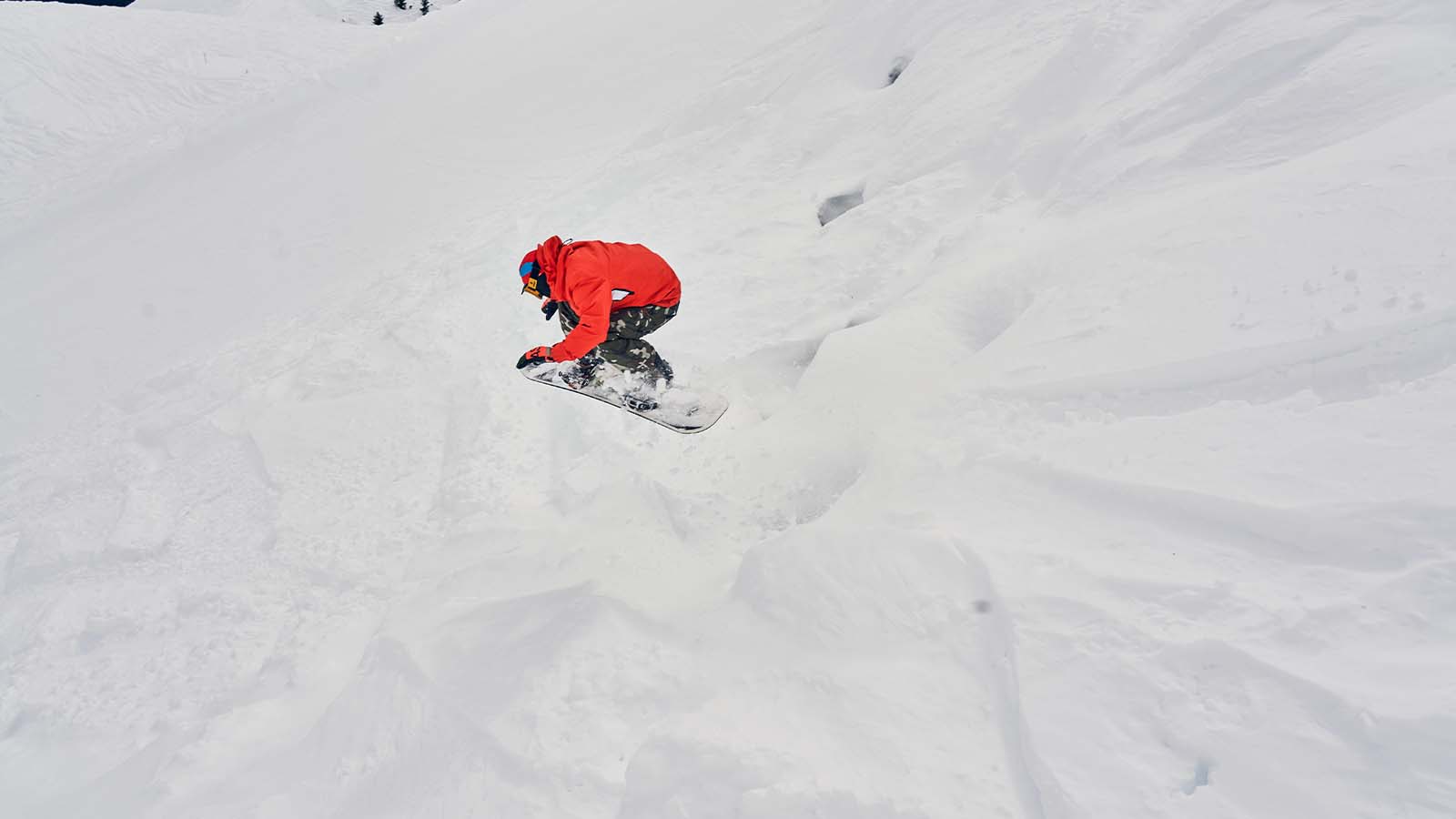 Bataleon 2022/23 Snowboards Preview
Retail Buyers Guide: Snowboards 2022/23 Retail Buyer's Guide
Brand: Bataleon
Interviewee: Danny Kiebert, Creative Director
Please provide an overview of how 2022/23 is shaping up for your brand.
Bataleon keeps on growing it seems like our customer cant be stopped even by a pandemic Last season although Europe was tough of course in the US it was the best ever and the start of this season was all time again and if we have to go by the reactions on the 2022/23 line this season will be even better.Everyone has been affected by impacts from Covid-19 in one way or another.
Have you had to change manufacturing or sourcing processes and can you explain any good examples of how your business has pivoted effectively?
It seems hardware is a bit less affected than softgoods. Off course we have moved all timelines forward to leave us more room for dealing with onforeseen scenario's since there have been a lot of those.
Carry-over was a hot topic for 21/22 boards. Where did your brand sit on the matter and has this changed for 22/23?
Carry over wasn't a topic at all especially not in the US we even moved limiteds forward  be able to satisfy the demand there that stayed high all way past when you would normally expect it to slow down.
What's your company doing to improve its carbon footprint/eco consciousness?
We see that there are no real quick fixes to this. no fast short term solution are available that will make a real difference but we are committed to the long term real solutions but since this means completely rethinking big parts of the production methods it will still take us while to figure this one out. We know how to make a high performance snowboard but how can we reduce the impact of making one this is not just our challenge but this is snowboardings biggest challenge for the future
What about shapes? Anything new for 22/23? Does anything remain unexplored, or are there still advances to be made in shaping specifically?
We are launching 2 new shapes: Cruiser and Party Wave Twin. The cruiser builds on our directional Triple base shaping experience and advances this into a board that you have to ride to believe. This is the best board for people that don't leave the ground. Party Wave Twin makes the impossible possible. This is a twin 3D shaped board that kills it in powder. So you can ride the back and side-country as if it is the park.
What new items do you have that are specifically aimed at entry level? Has this increased/decreased due to COVID-19? Please also mention anything new that'll be aimed at the youth market.
More people are fleeing the cities and moving to the mountains. More people are changing their jobs and creating more time for themselves to pick up outdoor activities such as  snowboarding. So we see an increase in the entry level and our retailers are ready for them with 3D shaped boards that make learning to snowboard way easier and more fun. These boards are all available as sets with matching bindings as well. We are also adding new sizes to the surfer Mini a surprising amount of parents are finding out how siuck it is to enjoy pow with the kids when they are not on a twin board getting buried the whole time. We originally designed these for our own kids as we got sick of pulling them out of powder holes all the time. But it seems we weren't the only ones with this issue.
Prices: Which area of the market do you primarily cater to, price-wise? Have you revisited this after the uncertainty of this past winter?
We mostly focus on mid to high end. We only make quality boards for 2022/23 everyboard including youth now has a sintered base. We believe our customer is choosing quality so we just want to deliver that. Everything is uncertain but what is certain that people just wanna go and ride their snbowboard
Please tell us about the dominant visual themes in your 22/23 gear, including any interesting artist collabs you have lined up.
Bataleon stays true to fresh clean designs and the 2022/23 line looks better than ever. We are continuing the succesfull collab with Robert Rosenau for the Disaster graphics. And we are dropping another board with the Beyond Medals crew except this season its one a fresh shape.
Also eye catching is the Black and silver design with woodvcore transparency of the all new +Series where we have taken our best selling boards and gave them the plus treatment.
Park? Freeride? All-mountain? where will your primary focus be in 22/23, and how much has that changed since 21/22?
Our theme for 2022/23 is 3D Snowboards For Everyone. This has always been our motto and although in some markets we are still best known for our versatile park boards, directional twins and strong womens offering we have seen an huge increase in interest in our youth  and directional line.
Best Sellers/Hero products
Goliath Plus: Upgrade your ride The best selling Goliath now put on steroids with the best materials money can buy
Beyond Medals x Whatever:The hottest board on the mountain next season!
Disaster: New nose shape gives this park favorite a more skate feel. New graphics pop hard