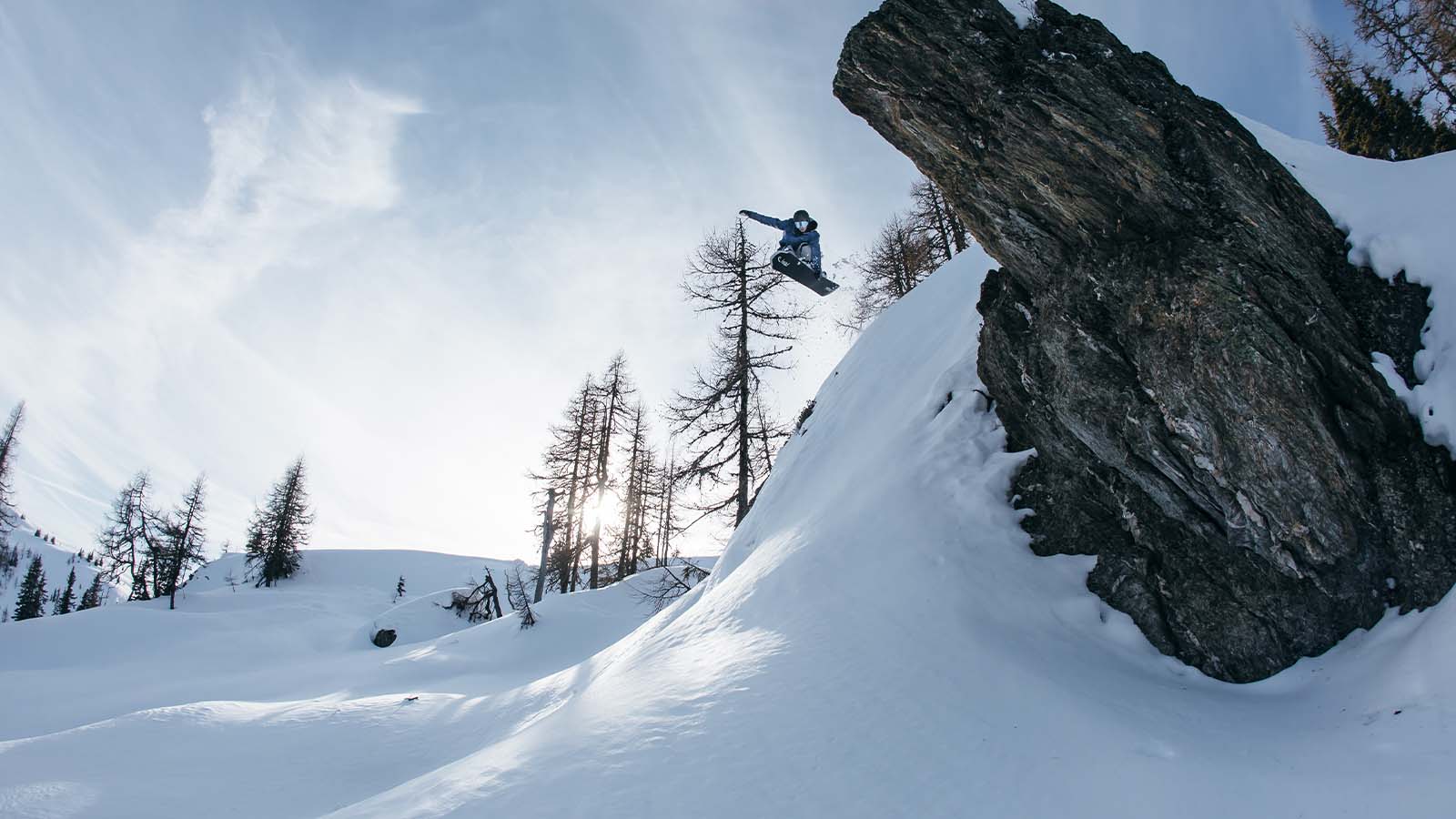 Head 2022/23 Snowboards Preview
Retail Buyers Guide: Snowboards 2022/23 Retail Buyer's Guide
Brand: Head
Interviewee: Katharina Acham, Jr. Marketing Manager
Please provide an overview of how 2022/23 is shaping up for your brand.
We are looking ahead to season 22/23 with confidence – the impact of the pandemic on our business contained and orders are again approaching our record year in 2019. We will start the season 22/23 with a great and strong mix of new products and carry-overs developed in close coordination with our business partners to provide a good selection for both, retailers who need to fill up their inventories and for retailers that have a good season despite the effects of the pandemic.
Everyone has been affected by impacts from Covid-19 in one way or another. Have you had to change manufacturing or sourcing processes and can you explain any good examples of how your business has pivoted effectively?
We have not had any changes in terms of manufacturing or sourcing processes. In general, despite the effects of the pandemic in the previous season, we see pretty much a V-shaped recovery in the main markets, as well as extremely strong results in overseas regions like Japan and the US, where we have the strongest results since ever. Therefore we see no need to pivot our business model.
Carry-over was a hot topic for 21/22 boards. Where did your brand sit on the matter and has this changed for 22/23?
HEAD Snowboards has been following a clear carry-over / new models strategy for some years already, with basically a "never-out-of-stock" program. This has helped retailers in the past years in terms of forwarding planning and risk management. But especially for the 22/23 season, we decided to double some of the best-selling board designs, where we offer a new and a carry-over version, leaving it to our partners to decide what the go for. This strategy will be continued as long as needed.
The bricks and mortar model is changing rapidly. How are you working with retailers and your ecommerce channel to ensure as little conflict as possible?
We maintain transparent communication with our dealers regarding our e-commerce plans. To avoid conflicts, we discussed the exact e-com activities with them before the start of the season, whether and which discounts are planned, and at what periods. Generally speaking though, stationary retail is the backbone of our business, offering products online is needed and requested from a consumer perspective, but the main business remains stationary, therefore will be supported with all means.
What's your company doing to improve its carbon footprint/eco consciousness?
We rethink all our workflows from the beginning to the end – from developing to packaging. By reducing waste and using natural, recycled, and certified raw materials and processes, we are on a good way but we are only at the beginning.
But every step counts and sustainability now plays a role in every decision we make. It starts with the smallest measures, such as rethinking packaging by using recycled packaging or eliminating plastic where possible. Already, we are not using polybags where possible, have no more see-through windows on our boxes, offer bulk packaging in rental, use water-based color for our design prints. The presses and cooling system of our manufacturer are solar- powered, our wood cores are FSC certified.As part of the HEAD winter sports family, we leverage the synergies, technologies and innovative approaches of the brand with the goal of becoming the technical market leader for snowboard equipment – and that also through innovative but also sustainable new materials or processes.
Are you using any new materials in your hardware for 22/23? If so, what, and why? We're interested in anything new in inserts / edges / cores / sidewalls / glue / resin/ wood types / base material etc here.
Lighter boards are the name of the game in 22/23. We are using a new lightweight wood core design with poplar wood. This weight reduction transfers into boards that are light, yet long- lasting and full of power.Lighter boards are also reached as some parts of the wood core are replaced with Hexagonal Core material that allows a board to weigh less, but maintain its core strength at the same time. It is arranged zonally in the construction of the boards depending on the board's field of application.Another very interesting material we are using for some of our boards is Graphene. Graphene is a 2D material that even when an atom thick is one of the strongest and lightest materials on earth. Used zonally in a board it magnifies a board's positive characteristics. Graphene fibers are much stiffer, at a fraction of weight compared to carbon.
Besides LYT Tech we introduced EMC technology. Vibrations while riding reduce the board's edge grip and therefore decrease the power transmission and control. Therefore we integrate a piezo electric element in the board's construction. This element is triggered by the kinetic energy that occurs from the vibrations while riding the board. EMC uses this kinetic energy and activates the circuit and dampens excessive vibrations with the implemented Graphene conductor, resulting in increased stability, more control and a smooth-riding performance.
What about shapes? Anything new for 22/23? Does anything remain unexplored, or are there still advances to be made in shaping specifically?
We launched a new cruiser shape in 21/22, which you can find in the e-PULSE LYT and POWERHOUSE LYT models. In 22/23 we will launch HEAD's first splitboard, which follows this cruiser shape as it has proven itself in the highest competitive freeriding. This shape has a long floaty nose and a short pintail, which makes the board very fun and easy to ride and freshly groomed slopes and of course in the backcountry. For the latter, we additionally combined it with a setback of 1,5cm.
What new items do you have that are specifically aimed at entry level? Has this increased/decreased due to COVID-19? Please also mention anything new that'll be aimed at the youth market.
We already updated our very popular beginner boards TRUE and PRIDE (WMN) in season 21/22 by giving them a hybrid camber construction, resulting in the TRUE 2.0 and PRIDE 2.0. These are solid platforms of snowboarding fun and make the trip from linking turns to dialing spins a breeze. Their new construction is the perfect mix between camber and rocker, playful and forgiving when going slow – reliable when going fast. They are the right boards for progressing your riding skills and are amongst our most popular boards in the line.
Therefore we decided to offer two different designs of the TRUE 2.0 and PRIDE 2.0 in season 22/23 – one design is carry-over from the season before and the other one is new.The next generation is very important to us that's why we bring kids on snow and invest in the future of snowboarding with our Futureheads program. Besides our youth development program, we also develop products matching kids' needs. From boards for the smallest riders out there, with a forgiving rocker construction to our DEFY YOUTH, a kid's freestyle board with a hybrid camber construction – a master draughtsman of the park and beyond. This mid- wide, directional twin-shaped board delivers plenty of pop, power, and control enabling the next generation to not only dominate the park but also other terrains where a freestyler likes to roam. Well tested and highly recommended by our Futureheads team riders!
Prices: Which area of the market do you primarily cater to, price-wise? Have you revisited this after the uncertainty of this past winter?
HEAD is traditionally strong on mid to entry-level price points; in the last two years, we experience a shift towards upper price points – in all categories. Therefore we extended our line and developed new boards with new technologies and features serving this target group.
Please tell us about the dominant visual themes in your 22/23 gear, including any interesting artist collabs you have lined up.
The interplay of matt and shiny surfaces and lines in combination with perfectly matching color themes are dominant for our boards. Simple, modern, and stylish board designs stand for HEAD snowboards. We have found our direction; staying true to our DNA we will bring a balanced line to the market in season 22/23.
Park? Freeride? All-mountain? where will your primary focus be in 22/23, and how much has that changed since 21/22?
Traditional carving on the freshly groomed slopes and cruising in the backcountry is what people love about snowboarding, besides freestyle. That's why we focused on all-mountain boards that allow the rider both – edge hold when it's needed or enough float and a surfy feeling when in the backcountry.
Best Sellers/Hero products:
e-PULSE LYT:A reliable, directional cruiser board for any steep and deep terrain, designed for riders with high demands and packed with everything HEADs tech department has to offer. Its rather stiff flex guarantees great carving performance, but the hybrid camber construction combined with a setback of 1,5 cm makes it also the perfect ride for hitting the backcountry. The Electronic Management Circuit EMC adds stability and edge grip when going fast.
DAYMAKER LYT: Best-selling and most popular all-mountain board in our line for several seasons. We, therefore, improved its construction by decreasing the weight in tip and tail, making the board more agile and it takes less effort to turn. The hybrid camber construction combines the playfulness of a rocker with the control of a camber board. HEAD's unique narrow waist adds torsional flexibility and opens the doors for fun ground tricks.
ROWDY: A rough and tough stick for kids and juniors to learn on. The board's cap construction and full wood core guarantee that it will last out a kid's learning curve while a forgiving rocker makes the progression from falling leaf to flat land tricks and first spins fun and catch-free. Tested and endorsed by our Futureheads team riders and very popular within HEAD's board line.