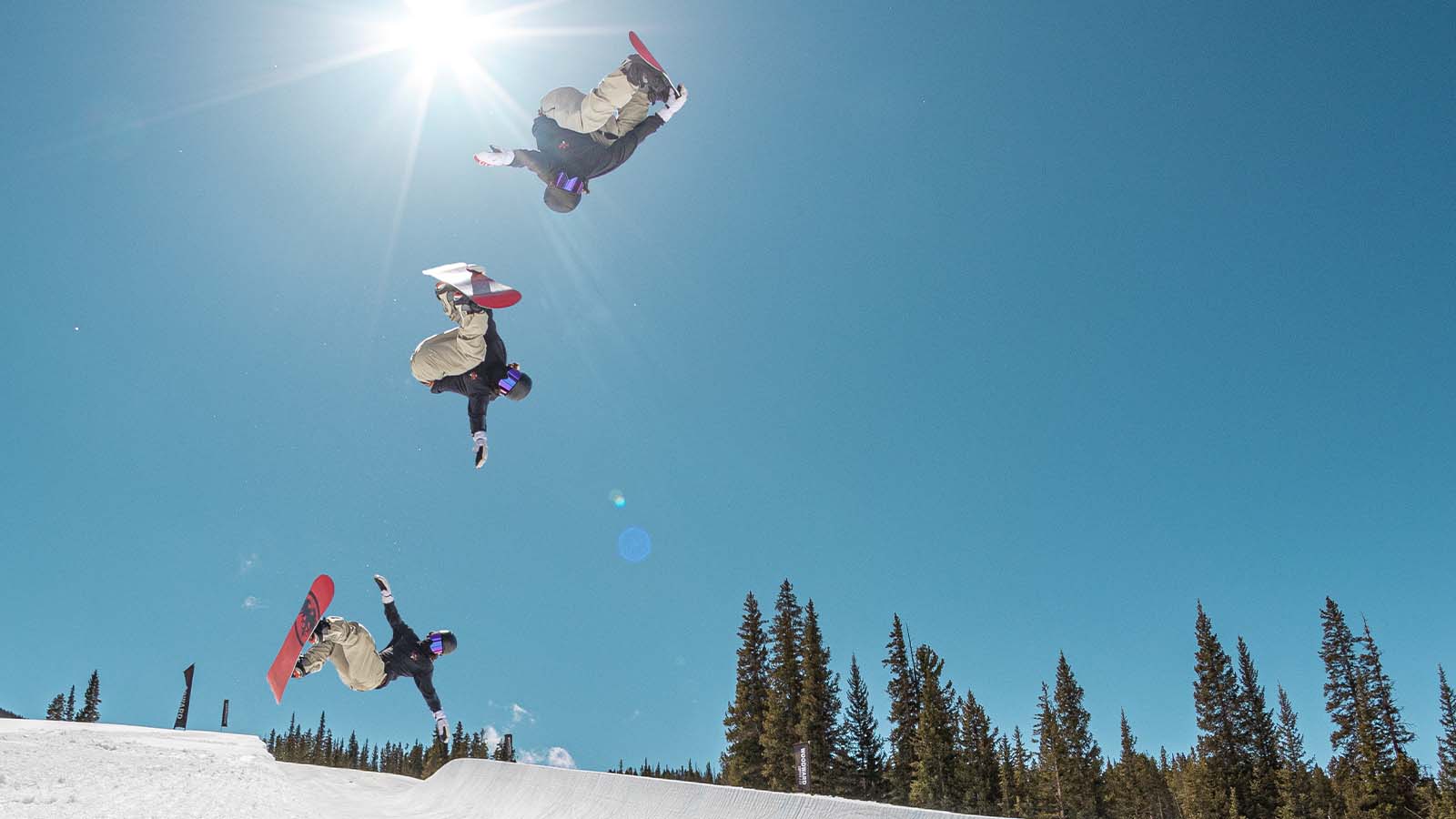 Never Summer 2022/23 Snowboards Preview
Retail Buyers Guide: Snowboards 2022/23 Retail Buyer's Guide
Brand: Never Summer
Interviewee: Tony Sasgen, International Sales Manager
Everyone has been affected by impacts from Covid-19 in one way or another. Have you had to change manufacturing or sourcing processes and can you explain any good examples of how your business has pivoted effectively? Capacity and sourcing material have been the two biggest challenges we have faced and we are still in the midst of.   It seems we are constantly chasing some materials or vital component to production.   Mix the material shortages with capacity limitations and we got some potential nightmares for the production world.   Considering all the obstacles of shutdowns, capacity mandates, and employees being out sick or quarantined our production managers have done an incredible job making the magic happen.  We shipped nearly every international partner 100% complete by the middle of November.  Normally we are done shipping the international accounts by August 1st.
Carry-over was a hot topic for 21/22 boards. Where did your brand sit on the matter and has this changed for 22/23?
Never Summer Industries has always "Built to Order" so carry over product is typically not an issue. We do not just guess how many boards the market might buy/order for a season. We get hard orders from our retail partners and distributor around the world then build our production schedule based on that. Now with many parts of the world being shut down for a good chunk of the season we faced new problem with inventory carry over in parts of Europe and a couple pockets around the world.   We work closely with our partners to ensure inventory levels were in a safe spot and we have the ability to move things around if necessary. For 22/23 we will be facing more capacity and material struggles. We will see.
The bricks and mortar model is changing rapidly. How are you working with retailers and your ecommerce channel to ensure as little conflict as possible?
While selling marginally more direct we have still maintained a strong sell through from our retailer partners. This was accomplished by shipping to retailers first, limited production, and strong demand.
What's your company doing to improve its carbon footprint/eco consciousness?
We are in a constant battle to eliminate material waste. The less we toss in the trash and is used in production the smaller the impact there.   We are working with Waste Management to recycle the scrap base and sidewall ptex. The wood species we use are fast growing and self-sustainable. For example, Paulownia can be harvested within 5 years of being planted and when cut down it will regenerate from the roots. We have a complete repair program. Edge replacement, Core Reinforcement, Base Patch work etc. Having our own factory, we can do extensive repairs and keep boards on snow and out of landfills. Our boards last a really long time and you can get tons of days on a board.  We see boards getting passed down and re-sold so they stay on the hills. Seeing old boards still being ridden and new snowboarders learning to ride them brings a warm feeling to my core.  You know they will be ready to get a new board soon.
Are you using any new materials in your hardware for 22/23? If so, what, and why? We're interested in anything new in inserts / edges / cores / sidewalls / glue / resin/ wood types / base material etc here.
For bases and side walls we are sticking with the tried and true P-Tex.  The sintered P-tex bases withstand more abuse and hold onto wax better.  Our P-tex sidewalls do not crack so we are not changing anything there.  We are expanding on our custom Wood/Bamboo cores into another new model, for a great strength to lightweight ratio.
What about shapes? Anything new for 22/23? Does anything remain unexplored, or are there still advances to be made in shaping specifically?  We are constantly experimenting with shapes, materials and constructions.   One of our owners and Board Shaper, Tim Canaday, is always tinkering and coming up with new ideas for us to test out.   Once it comes to life and we get enough of us really liking something we'll take the testing further to get more riders on them for a wider test pool.  There is something on the way that is a very special edition to the line.   Combining years of design on shapes and profiles into a blend to create something we have never seen before.   Tim continues to push the boundaries of what is possible in board design and construction.  It really helps keep things fun and fresh.
What new items do you have that are specifically aimed at entry level? Has this increased/decreased due to COVID-19? Please also mention anything new that'll be aimed at the youth market.  Over the years we have expanded our line to more women's and youth models.    Making an attempt to make a board for every type of rider out there.   Our youth line specifically has grown to a size range for 80-110 for the real little ones on your Shredder line.  The Yutes line has 4 sizes ranging from 120-136.  For the young rippers pushing it we created the Mini Proto in a 137, 140, and 144 stemmed from the men's line with all the tech into a youth board.
Prices: Which area of the market do you primarily cater to, price-wise? Have you revisited this after the uncertainty of this past winter?
Our price structure tends to be on the higher end and often times appreciated by a more mature snowboarder.  You have to pay to play.  Good equipment is typically not cheap.  When we experimented with price-point models they were the last to sell.   When we put more features and tech into models with higher price tags they seem to have a faster and stronger sell through.
 Please tell us about the dominant visual themes in your 22/23 gear, including any interesting artist collabs you have lined up.
We will be using local artist Talysa Klein @tk2.design again, her work was featured on our 2020/21 Epik Splitboard. Another artist, Sam Turner who we've used since 1996 has also worked on a few concepts for our 22/23 line.
Park? Freeride? All-mountain? where will your primary focus be in 22/23, and how much has that changed since 21/22?
We will be evenly focused across all those segments of snowboarding.    The demographic and geographical landscape of the snowboard market is broad so we need to include every type of rider.   No shredder left behind!
Best Sellers/Hero products
Men's Triple Camber Twin
-Type: All Mountain Freestyle
-Shape: Twin
-Profile: Triple Camber
-Flex: 5
-Damp: 5
Lowdown:The TcT brings an entirely new perspective to twin snowboard performance. We added a third camber area between the center rocker and lowered the contact points leveling out and balancing all four rocker areas. The TcT is your all day, every day, all condition freestyle performer ready to rip all over the mountain…thanks to our patented Triple Camber Profile.
Triple Camber Fusion Lady FR
-Type: All Mountain
-Shape: Directional
-Setback: 3/4 inch
-Profile: Triple Camber Fusion
-Flex: 7
-Damp: 5
Lowdown:
Introducing the newest, most technologically advanced snowboard innovation…and it's only available for women! We took the new Triple Camber profile from the men's Proto FR and morphed it with the high performance shape, flex, and Fusion Profile of the Lady West. The Lady FR features a sublimated die-cut base and an unexpected transparent topsheet that displays the wood and bamboo (WooBoo) core.The Triple Camber Fusion Lady FR is a game changer for women's snowboarding. It's the smoothest riding, confidence inspiring, edge holding, pow floating, all mountain performer of all time.