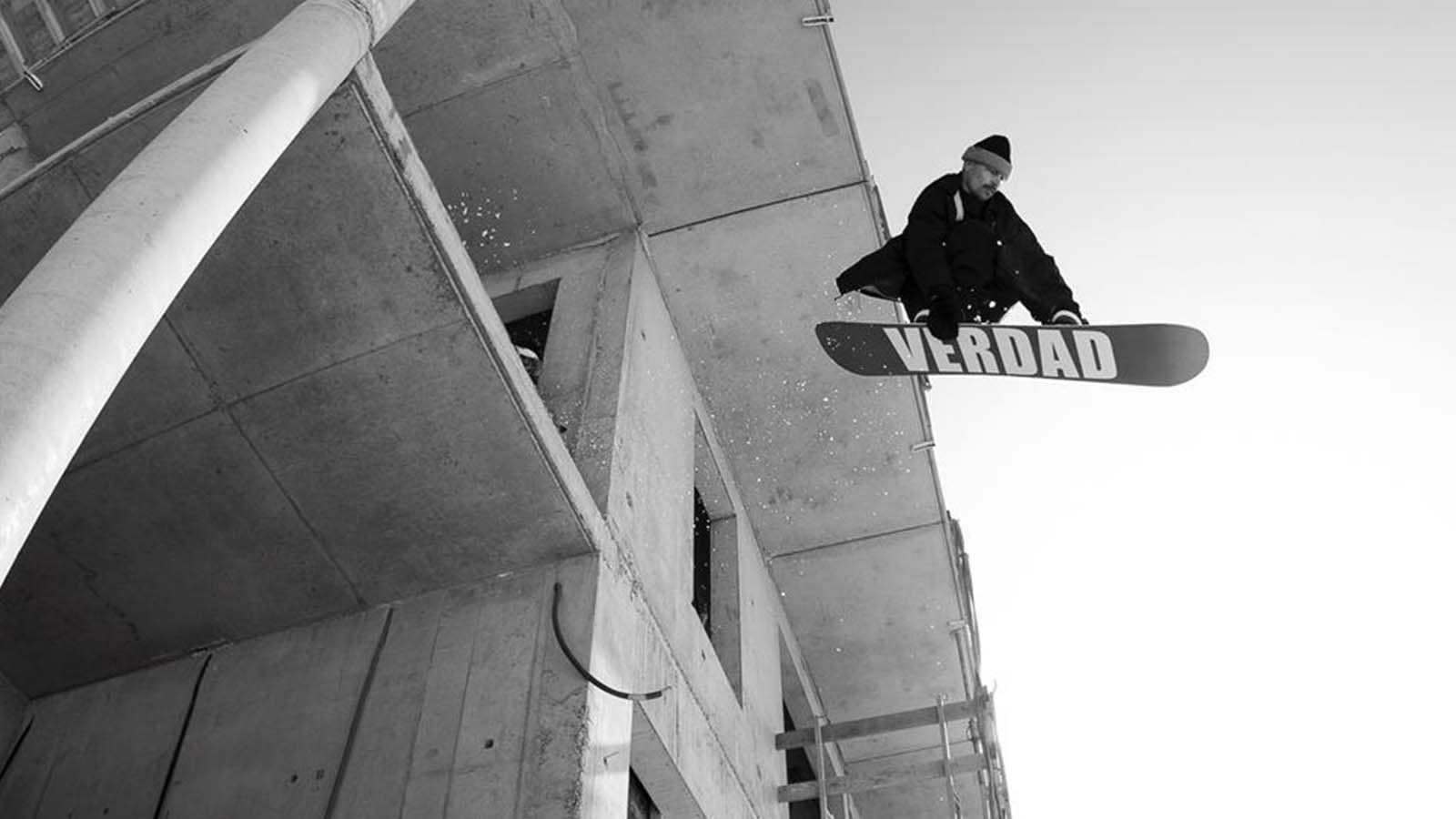 Verdad 2022/23 Snowboard Preview
Retail Buyers Guide: Snowboards 2022/23 Retail Buyer's Guide
Brand: Verdad
Interviewee: Démir Julià, CEO
Please provide an overview of how 2022/23 is shaping up for your brand.
We did a carry over from the 2022 range for most of the models.We did take out the Classic and Riding is my Religion Series and put a new model : Art deco Pantera instead.We already downsized the range for the 2020/2021 from 12 models to 5 models.So we kept it on 5 models but one model the Aguila series comes out in 2 cambers and 2 color ways so we have 6.
Everyone has been affected by impacts from Covid-19 in one way or another. Have you had to change manufacturing or sourcing processes and can you explain any good examples of how your business has pivoted effectively?Since France and Belgium are our biggest markets it's like starting all over again. Winter 2021/2022 gave us zero revenue so it was like an uppercut but like Rocky we always stand up and never give up.
Carry-over was a hot topic for 21/22 boards. Where did your brand sit on the matter and has this changed for 22/23?
Carry-over the whole 21 range to 22
The bricks and mortar model is changing rapidly. How are you working with retailers and your ecommerce channel to ensure as little conflict as possible?
Ecommerce without big investment is very difficult like almost impossible so we keep our focus on the loyal retailers we've been working with since the beginning
What's your company doing to improve its carbon footprint/eco consciousness?
Manufacture as close as possible to our market, work with more bamboo in our cores.
What about shapes? Anything new for 22/23? Does anything remain unexplored, or are there still advances to be made in shaping specifically?
As much that I think we have already the best shapes possible , there's always room for new creations but only the esthetic's part (nose and tail) cause side cuts has all been done.We have 2 new school shapes on the "Paradise lost" and the art deco "Panthera"
What new items do you have that are specifically aimed at entry level? Has this increased/decreased due to COVID-19? Please also mention anything new that'll be aimed at the youth market.
Our factories prices are going up to 17% so that's the reason why we canceled the classic series.There's no margin left on the entry level ,it's just impossible for us. Verdad always tried to keep our prices down for our clients that don't have the big bucks but unfortunately now this is impossible? Riders will have to learn to take better care of their boards since the value goes up. We only have high end boards at the best price possible!Same for the boards for the youth market , impossible for us to sell under production price to the retailers .. The margin is already pressed like a lemon
Prices: Which area of the market do you primarily cater to, price-wise? Have you revisited this after the uncertainty of this past winter?
Prices goes from 479 EUR to 599 EUR
Please tell us about the dominant visual themes in your 22/23 gear, including any interesting artist collabs you have lined up.
Due to the covid and all the shit it brought, I found peace in Art deco:An art form born between the 2 world wars. People back then needed to dream , they needed hope and get that sky is the limit feeling again so did I when thinking about the future of Verdad.The style is immense, magnificent and precious. Art deco inspires me and I love it because it's always level up, never down. My homie Glenn Verberen did a great Job!The Panthera series and the DJ Aguila series are some pure AD beauties!
Park? Freeride? All-mountain? where will your primary focus be in 22/23, and how much has that changed since 21/22?
Today the focus is more on all mountain boards , carving came back in force and free riding is bigger then freestyle now. I have a lot of riders in the team who are street dogs but they re a dying breed here(France, Belgium)