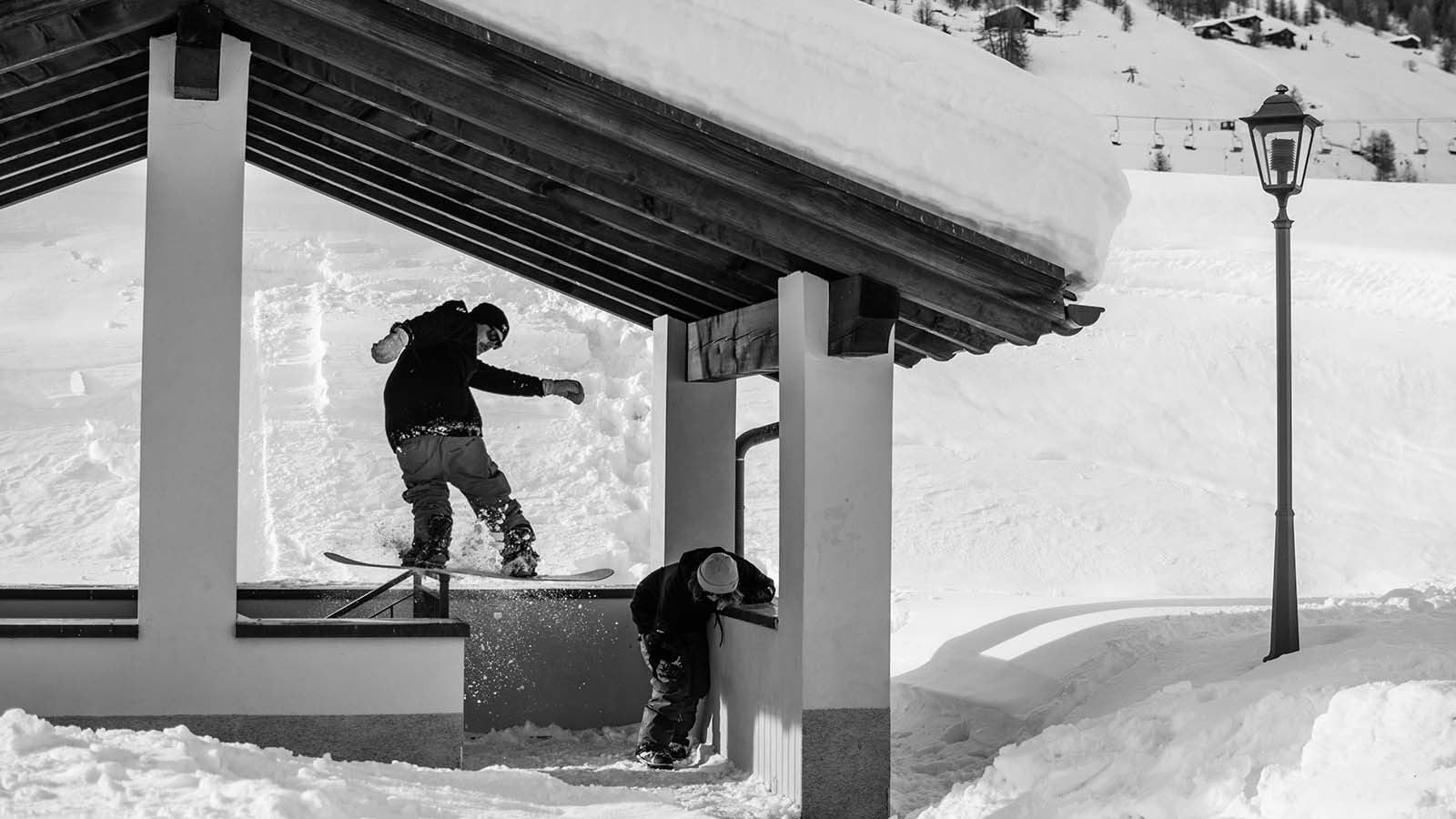 Canary Cartel 2022/23 Snowboards Preview
Retail Buyers Guide: Snowboards 2022/23 Retail Buyer's Guide
Brand: Canary Cartel
Interviewee: Christian Kirsch, Brand Manager
Please provide an overview of how 2022/23 is shaping up for your brand. 
Despite the recurring Covid situation, things went pretty good. We enlarged outside of Europe and we almost sold out all our stock already.
Everyone has been affected by impacts from Covid-19 in one way or another. Have you had to change manufacturing or sourcing processes and can you explain any good examples of how your business has pivoted effectively?
Production wise, we've been pretty lucky since we don't produce in China. We had some little delays but nothing serious. 
Carry-over was a hot topic for 21/22 boards. Where did your brand sit on the matter and has this changed for 22/23?
Carry over is a staple for Canary Cartel. We don't call it Carry Over but Logo products. Skateboarding does that for year, we simply did same. And it works! Our Epitaph is by far the best selling board.
The bricks and mortar model is changing rapidly. How are you working with retailers and your ecommerce channel to ensure as little conflict as possible?
We still believe deeply in Brick and Mortar shops, and we try do do any online campaign that could damage them in some way. Last year during lockdown we even did a campaign called support your local shop where we forwarded all the online orders to the nearest shop within the same country.
What's your company doing to improve its carbon footprint/eco consciousness? 
Green epoxy resin 33, latex prints ( no solvent ). Recycled running bases . Woodcore from eco sustainable sources. Nothing special and we don't want to do marketing on this side even if we believe we must do our part.
Are you using any new materials in your hardware for 22/23? If so, what, and why? We're interested in anything new in inserts / edges / cores / sidewalls / glue / resin/ wood types / base material etc here.
We stick with our trusted twin shapes and we just improved some details in the special cambers such as the Clutch and the Lockdown camber on Simon Pro board.
What about shapes? Anything new for 22/23? Does anything remain unexplored, or are there still advances to be made in shaping specifically?
We mainly produce all mountain freestyle boards, and our shapes works perfectly for such purpose. We just improved the cambers as said in the previous answer.
What new items do you have that are specifically aimed at entry level? Has this increased/decreased due to COVID-19? Please also mention anything new that'll be aimed at the youth market.
90% of our boards are rideable by shredders of all the levels. We firmly believe in creating boards that are fun for everybody. The Epitaph is one of the most loved from riders of all levels , from beginners to park riders. But it's not entry level deck.
Prices: Which area of the market do you primarily cater to, price-wise? Have you revisited this after the uncertainty of this past winter?
Nah we good, we stick with the mid price range. 320 – 470 €
Please tell us about the dominant visual themes in your 22/23 gear, including any interesting artist collabs you have lined up.
Our boards are fully designed by the team. And our team riders are sick artists. Visually, we gave total freedom and the outcome is a patchwork of several styles, and we love it.
Park? Freeride? All-mountain? where will your primary focus be in 22/23, and how much has that changed since 21/22?
All mountain, park and jib boards. 
Best Sellers/Hero products
Epitaph snowboard
Some company does Carry Over models for business purposes. For us the Epitaph is a real  statement and and the name says it all. Our Logo board gained huge success since our team rip it on a daily basis and because it's mad fun, clean and works on all the terrains.
Tech specs
– Radial Sidecut
– Stitched Tri-Axial Laminate
– SlingRod Carbon insert
– BSPP Lightcore
– Liftie Stainless Steel edges
Shield 4800 extruded base
TNT snowboard
The TNT is one of the most appreciated boards of the Canary lineup. Playful and nimble but also pretty aggro thanks to the Strong Core, the BPPC crosses and the Clutcth 2.0 camber, it runs fast as a lightening with its Glide 6000 Sintered Base. Icying on the cake the new Ozzy trip featuring a sick Nature inspired design.
Tech specs
– Radial Sidecut
– Stitched Tri-Axial Laminate
– Hopper Crosses inserts
– BPPC Strongcore
– Liftie Stainless Steel edges
Glide 6000 sintered base
Runningman Softshell pant
Strictly outta the Stay basket brains, the Runningman work pant is the ultimate softshell shred bottom. No shiny patches, bands or clown stuff here: all what you got a clean, basic and quality skate inspired pant made in Europe for wild childs.
Tech specs
– Correct Baggy fit
– Material 450Gr Texlon ripstop Nylon
– Adjustable waist and bottom
– Mesh lining
– M is W i32' / L is W 34' / XL is W 36-38'