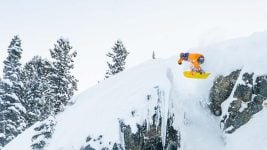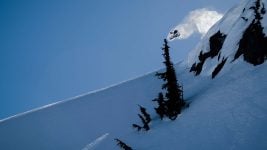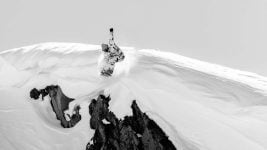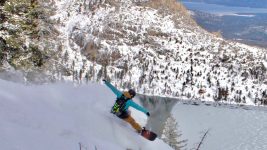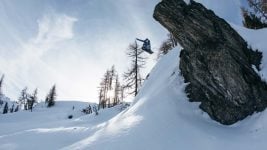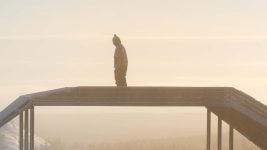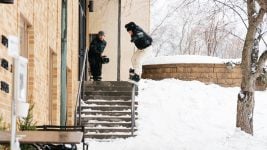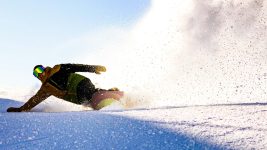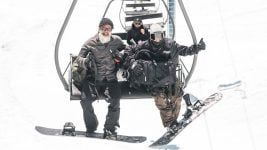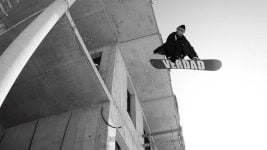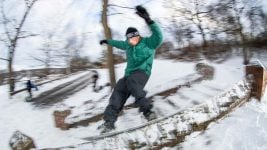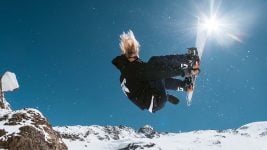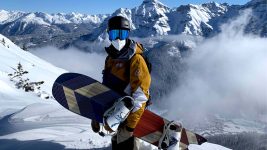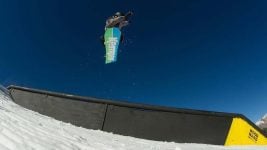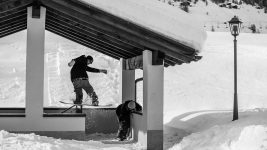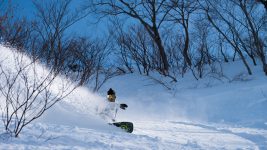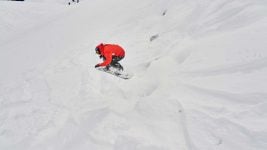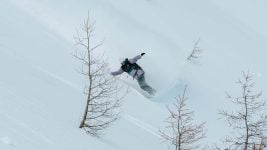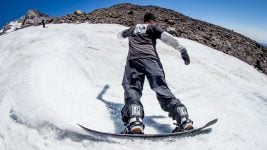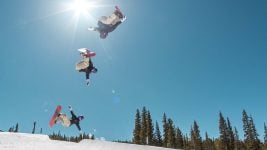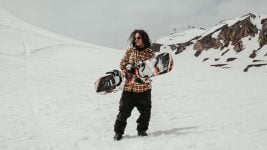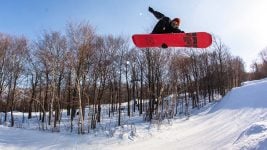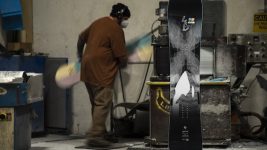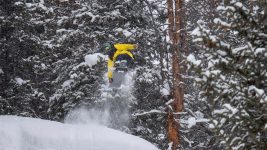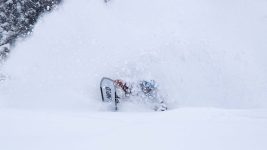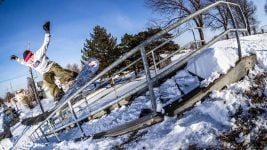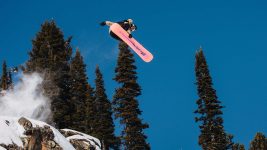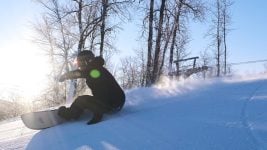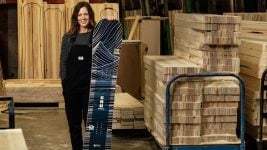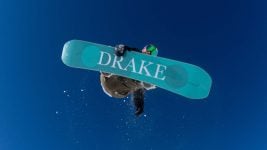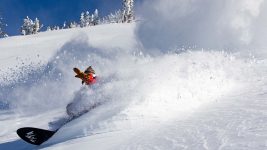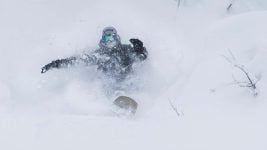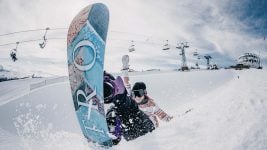 Snowboards 2022/23 Retail Buyer's Guide
Despite global warming, global pandemic or global shitshow, snowboarding is alive and well and knocking on your doorstep to embrace the good life with you. Ready for the ride? Welcome to the Snowboards 22/23 Retail Buyer's Guide.
Like every other industry, snowboard manufacturing goes with trends, moods and influences. The almost 50 brands represented in Europe show an awareness towards distribution network, end consumers, fans, and planet earth. Full commitment, all in, no holding back. The beauty of the manufacturing world consists of a true love for snowboarding and its environment, trying to be consistent through the years and honest to the guidelines established since day one by the brands. The evolution of the products is simply rocketing with tech, shapes, raw materials. Still, the brands need to provide true products, fulfil the needs of riders out there, keep it simple for retailers and customers in order to understand a product and its place in each brand's collection.
Next season is not a normal year or a random year in snowboarding, it will be another beautiful  step in our history of progression and fun to have on snow! Starting with commitment, with the likes of rider owned brand Slash Snowboards. Gigi Rüf (please watch PMP's opus: DRIVEN) made a point as people weren't fully aware that he is now fully in control of the company, making his Co the only (current) pro rider owned and operated brand in Europe(?): "We've done some marketing around this, to ensure end consumers and retailers know when they buy from Slash, they're buying from a fully pro rider owned and operated company." Many other brands are led by ex-pros, continuing their dream to live their life on snow, including Peter Bauer at Amplid, Thierry Kunz at Nidecker, David Lambert at West, Blue Montgomery at Capita Mfg, Christian Kirsch at Canary Cartel, Serge Dupraz at Dupraz Snowboards, Mike Olson and Pete Saari at Mervin Mfg, et al. NB: News hot off the press sees American pro Shaun White introduce WHITESPACE, his snowboard and apparel company launched with retailer Backcountry.
Let's please give them the space and time they deserve to talk about their art. Our entire industry helps grow our culture, drives innovation, raises tomorrow's talent, and more than anything, builds some of the most enjoyable toys on the planet.
Some have been in the biz for so long that we have some major anniversaries coming up. Rome will celebrate its 20th year anniversary with their 22/23 collection and to help celebrate the occasion will feature a capsule collection with a re-issue of the iconic Neasden Control Center Agent graphics. Weston Snowboards, based in Colorado, will be "back in business as usual in 22/23 and it's Weston's 10 year anniversary, so the new line is being launched with two totally revamped and different approaches – coined the Quiver and Mission Series" says Sean Eno, director of marketing.
Not only are we celebrating old dogs, newcomers such as Telos Snowboards are causing a stir in Europe too. Ben Schwitz, its CEO, comments: "not only are we dialling in our line to offer a better range of products and boards but we are growing our team as well." Ka-risma's Kolja Keetman joins Telos as European Sales Manager. Schwitz notes, "This is translating into more happy customers and largely expanding our worldwide dealer network as well." And other brands are experiencing a rebirth, such as Verdad: "Winter 2021/2022 gave us zero revenue so it was like an uppercut but like Rocky Balboa we always stand up and never give up," says Démir Julià, CEO.
F*CK COVID.
This hot topic deserves fine fuzz. Since you already know how the pandemic affected your life, let's observe how snowboard brands are managing the side effects. Bataleon keeps on growing. It seems like the brand's customers can't be stopped, even by a pandemic. But there is not one way to drive through this period and everyone has their own approach. At Canary Cartel, Christian Kirsch claims that "despite the recurring Covid situation, things went pretty good. We enlarged outside of Europe and we almost sold out all our 21/22 stock already." For an overseas brand like Lib-Tech, the biggest challenge with boards in Europe has been shipping. Pete Saari, Lib's co-founder explains: "we are adjusting our build calendars, working the logistics details as aggressively as possible and have our fingers crossed for improvements in the variables we can't control." Antoine Floquet at Nidecker exposes the brand's strategy: "In these hard times, we've had to be nimble and manoeuvre to anticipate, split and arrange our production timeline & distribution to make sure W23 samples are delivered on time, and we're confident that because of this, there will be little to no impact on the ordering season."
At all production stages, brands faced challenges in sourcing materials or materials shortages, and issues with raw materials pricing and shipping. So what could help to be back to normal? Full strategies are put in place like Rossignol who developed a three-winter-season inventory and sales management plan that is continuously updated according to the circumstances. Out of Canada, Yunika's manufacturing and sourcing didn't change since they have a "3 years carry-over" collection so they were on time with deliveries to stores and customers. And David Lambert at West Snowboards offers an approach that nails it: "By the fact that we are not producing seasonal products based on a deadline anymore, is actually helping us to produce what we want when we want." Never submit!
BRICKS AND MORTAR Vs. ECOMMERCE?
The answer is no. There is no Versus. No brand has ever thought to give priority to online businesses, whether they are online only or the web version of a physical store, but everyone can benefit from the change of habits. For Jones, in fact, this season marks the first time they will sell direct to consumer in a few European countries. This has been a long time coming as they held off on selling direct in Europe for several years to benefit dealers. And ALL brands approve the fact that brick and mortar stores are the foundation of our community and companies. Sebi Schmitz at K2 states: "sure, the world is going to D2C so we need to find the best approach for all partners. I believe direct sales gives a great chance to build up an even stronger brand and to tell its stories more properly." Win-win situation. Maxx Von Marbod, Mervin Sales Director, adds: "we hold ourselves to the highest standard, to drive sell through and margin dollars at retail. It's a symbiotic relationship where Mervin and our partners see the benefit of creating value for our brands." Which translates at Salomon that for sure being close to their local organizations and managing their business with a sweet dose of common sense is the right way to go. Final word from Nicolas Compan, co-owner at Easy, for whom snowboard culture will for sure disappear without physical shops. All hail brick and mortar!
TO CARRY OVER OR NOT TO CARRY OVER?
At least on that one, everyone has their own vision and strategic approach. At first you have the Carry-Over pioneers like Dupraz, who started to carry-over the lines from 2003 on. It's in their DNA. Then you have the Korua boys who have successfully been using carry-over since their inception in 2014. Katharina Acham comments: "HEAD Snowboards has been following a clear carry-over/new models strategy for some years already, with basically a "never-out-of-stock" program. This has helped retailers in the past years in terms of forward planning and risk management." Stranda firmly believes in carry-over designs and changes them every 2 or 3 seasons. As well as Burton who did grow their carryover strategy before Covid and will keep growing it for 22/23. Same for Amplid, which introduced the concept of 2-season carry-over models in its range one year before Covid.
And then right before or since Covid-19, lots of brands committed to the practice. For Goodboards, 80% of the collection was carry-over in 21/22. In the future, they will leave certain series unchanged for two to three years. Same for Borealis, they've always done carry-over because it's better to keep the same graphics on a board for several years rather than HAVING to change it. The goal at Jones for 22/23 is to cut down the number of carry overs to about ¼ of the line as they have lots of new tech and graphics they are excited to showcase.
No matter if you are new to it, growing or decreasing your proportion of carry-over, or even all in 100%, brands are trying to help themselves and their distribution network. Rossignol is carrying over 20%, which is slightly more than its standard carryover year, of our 21/22 boards over to 22/23 due to the inventory situation. 
Then, the anti-carry-over brands like Ride have not offered carry-over products for a long time as it believes their customers deserve a fresh line every year. Arbor also assures: "we have moved away from the carry-over thing a little bit and will try to bring some excitement to the market with a lot of fresh designs for the 22/23 season." On its side, Salomon informs that the board line is the only one which is the less impacted by carry-over strategy. Each season it aims to offer a fresh and positive update of its board line.
And Ben Hall at Borealis concludes things with a transition towards our next chapter: "By not doing carry-over, some tend to over-produce and then discount massively. They have the necessity to clear everything before the following season, which isn't very sustainable." Gigi Rüf at Slash reinforces: "we try and roll over some models each season to help promote sustainability."
GREEN OR DIE.
Borealis, which claims to have offered eco-construction since 2013 and its board development and brand management office uses green energy. The brand also aims to become a 100% carbon neutral by 2024. It brings an important issue to the table: "we need to step out of that over-consumption logic where everything needs to be used and thrown away as quickly as possible." At Telos, Ben Schwitz states: "doing things that matter to improve the life cycle of our snowboards is one of the most effective strategies." 
And Serge Dupraz nailed it down: "the best rubbish is the rubbish we do not produce." Long lasting products have been the specialty of many manufacturers, sometimes for decades. Never Summer claims to build boards which last a really long time and you can get tons of days on. These boards get passed down and re-sold so they stay on the hills. YES. even proposes a lifetime warranty on all of its boards. 
Further, Salomon puts quality and durability first. For them, without this foundation, sustainable features and technologies become less relevant. Mervin Mfg (Lib-Tech, GNU, Roxy) and Capita's Mothership have always been environmentally focused. As leaders, they are continuing their long-time environmental practices and always trying to improve. Both intend to be self-sufficient and use green hydroelectric or solar panel arrays, to make products with 100% clean energy, in the USA or Europe. 
Some who don't have the in-house expertise or capabilities like Drake, work with an agency to guide them towards becoming Carbon Neutral. It's the same at Easy which feels lucky that its factories, forwarder and shipper are always thinking about reducing its carbon footprint, so they always try to find the right partners with the best eco-consciousness.
As of today, almost everyone is doing its best to take part in the process using green bio-based epoxy, sometimes just at its level banning solvents, preferring water-based products, finding substitute petroleum-based materials and from 20% to 100% recycled steel edges. Only the sky is the limit to progression in eco-construction, Tur Snowboards are currently doing a collaboration with RISE, a Swedish research institute for developing new eco-materials.
Wood cores has been a challenge for many unless they can source locally but everyone tends to use FSC certified wood cores. Finally, eco wax ensures straight out of factory fast bases like Ride and Salomon. Once the final product is ready, Mervin Mfg works with a partner to compost all sawdust back into soil that is used in gardens and landscaping. They have an extensive recycling program that encompasses almost every material in the process. Huge. Never Summer does work as well with waste management to recycle the scrap base and sidewall P-tex.
Taking action within your surroundings in order to inspire people is another brick in the wall. Nidecker, who already managed to turn their headquarters 100% solar powered during the covid period, created the Stash The Trash litter pick event last summer, which was a huge success and went far beyond their expectations. But more than that, it inspired its distribution network and most of the brand's factories & suppliers took part in this effort too. Joerg Schramm at Ride notes: "we know there are some more steps to help saving the planet and we are trying our best to find better solutions for the future." One alternative is the way Vimana conducts its approach: "our products have been vegan since day one, this is not a direct eco-consciousness decision but more an animal health decision. The good thing is that this synergy effects on climate and our carbon footprint."
Onto the next chapter of sustainable production, Capita continually invests in its energy systems because it has a duty to refine and improve their manufacturing processes in order to help preserve the winters we love so much. Nitro's President Tommy Delago says that supporting projects financially that will offset those emissions is the best possible way for us to get as close as possible to a climate neutral product. "We started this approach on boards, and I am proud to say that our snowboards are already 100% climate neutral since the 21/22 season. But we also know that this is still just the beginning of a very long journey." At Bataleon, Danny Kiebert confirms: "we know how to make a high performance snowboard but how can we reduce the impact of making one? This is not just our challenge but this is snowboarding's biggest challenge for the future." Word.
PRO-gressive in-HOUSE TECH!
R&D never stops. Always on the run to enhance the end consumer experience on snow, brands are continuously pushing the limits of tech and new material sorcery. For proof, next year brings its very own novelties starting with Head using Graphene for some of their boards. Katharina Acham explains: "graphene is a 2D material that even when an atom thick is one of the strongest and lightest materials on earth. Used zonally in a board it magnifies a board's positive characteristics. Graphene fibres are much stiffer, at a fraction of the weight compared to carbon." For 21/22, Nidecker developed a brand new construction tech and for 22/23 they'll push a derivative of this out to the whole new Snow Surf Collection. "This is called Nidactive and it drives forces directly onto the edges for more precision & a faster response from edge-to-edge", guarantees Antoine Floquet – NDK Product Line Manager. As mentioned above, Ride will use eco wax on 100% of their boards next season. Let's dive into the magical recipe of plant-based wax from WEND: the wax uses Meadowfoam seed oil to replace toxic fluorocarbons, creating a faster and more durable base coating that is fully biodegradable. Let it glide!
Jones began using Koroyd, an ultralight dampening material, in the wood core of two of their snowboards for 21/22. "This featherweight core material proved to be an amazing addition to the cores as it provides incredible chatter reduction at a fraction of the weight of wood – a true win-win for a material. For 22/23 we now have Koroyd in the nose section of the wood core on three models" proudly claims Seth Lightcap. Rome is very excited to be incorporating flax into their boards. Flax is a natural, incredibly versatile, lightweight textile material. Depending on how the flax material is used, it has advanced impact absorption properties or the ability to create rigidity and strengthen specific regions of a board. Who said a deck is just wood, P-tex, steel edges and epoxy glue?
ONE FITS ALL?
A specific plank or a one board quiver? No matter a riders' abilities, everybody has his or her own vision and expectations. Manufacturers are exploring it all and combining programs and very specific sticks. Démir Julià at Verdad comments: "today the focus is more on all mountain boards, carving came back in force and free riding is bigger than freestyle now." Burton continues its focus on freeriding and splitboarding, check out the Family Tree. Under Peter Bauer's influence, Amplid's focus is mainly on directional freeriding and boards for the simple joy of turning.
Telos caters to the premium hardgoods buyer. And although the brand offers a full range that includes entry-level and mid-price-point all mountain models, it specializes in high performance pow and freeride-specific boards. Sean Eno states: "at Weston, as a backcountry company first and foremost, we're focusing our efforts into the freeride/powder category followed by all-mountain". On the all-mountain spectrum, West is providing for everyone, from backcountry to park and street! David Pitschi from YES. introduces us to their new versatile weapon: "we have a new shape profile coming out that will be a game changer for the all-mountain rider that will be able to have both, a performance twin and a floaty powder board under his feet." 
Not only can some boards do it all, they are also unisex. Drake increases its gender equity proposal with a new board, Tao of Drake, which is a unisex model for freestyle/jibbing that will be ridden by the brand's international team, including both men and women. At Good Boards, they value the fact having "a number of perfectly coordinated models for every area. It is important that these boards are also versatile." One board for all, all for one board.
YOUTH AGAINST SNOWBOARD ESTABLISHMENT  
What was your stoke level when you were a kid or a teenager discovering what snowboarding was all about? What Burton pioneered a few years ago became what the future of snowboarding will be. During the pandemic Burton saw a surge in demand for youth product throughout categories. For 22/23 they restructured their youth boards/boots/bindings line to make it easier to navigate for dealers and consumers.
Beginners and entry level riders are building our future. Now many brands commit to this segment with complete and wide offerings. At Head, the next generation is very important so they bring kids on snow and invest in the future of snowboarding with its Futureheads program, events dedicated to kids and juniors to offer them a memorable experience on snow. Barrett Christy Cummins presents Roxy's effort: "we have had success with our Poppy package, a youth board/binding set up that comes mounted in a sales floor box in a size range from 80cm – 128cm. Our entry level boards have also been popular with 3 options for more beginner – intermediate riders." At Rossignol, when it comes to the youth market, the brand has a variety of true twin models that go from size 80cm to 150cm and whose shapes and constructions vary according to the target.  Rome has seen youth products and package products growing. Thanks to the influx of new riders.  In the meantime, Never Summer's youth line has specifically grown to a size range for 80-110 for the real little ones. At Slash, Gigi Rüf observes: "As my sons grow, they're needing bigger and bigger boards so I'm opening up our cam-rockered park board to the younger punks and smaller women. Our Happy Place board now starts at 135cm and goes up to a 163cm." Nitro put lots of love into the youth segment, says Tommy Delago: "all shapes of the Ripper and Spirit have been completely redesigned: they are now more modern in look and – more importantly – have been updated in width to match our corresponding boot sizes now perfectly." Kemper knows what it means and what it takes so for 22/23, they are offering a Mini Rampage for kids in a 100, 110, 120, and 130. All hail heritage!
… X …
Collabs are the sinews of war. Arbor goes deep: "on the product side we are especially stoked on the addition of our new model, the Satori, the third board that stems from Arbor's ongoing collaboration with legend Bryan Iguchi". Statement, remember Melt Down Project, 1995. Burton continues to work with creatives like Scott Lenhardt on its Thinkers Series and Photographer Jesse Dawson on the Feelgood models. 
Drake brings the Battle which they've made in collab with the Rusty Toothbrush crew and a female freestyle board with an Italian artist who is making his graphics dedicated to women's themes and psychology. Bring it on! Endeavor is excited to launch a new shape called the Free Ranger, designed by Pyzel surf shaper Doug Moreau. Heavy duty, Kemper has partnered with Mötley Crüe and will introduce their collab Freestyle model in 22/23. Pete Saari at Lib-Tech shakes the snowsurf world by working this year with Matt Biolos to redesign all the Lib-Tech x Lost shapes to incorporate surfy hard-carving progressive sidecuts… in surfing everything is built off the bottom turn…Matt's vision for snowboarding is that everything builds of agile turns and hard-carving arcs. Lib-Tech has an incredible amount of artist collabs throughout its collection, you will be able to find all the artist interviews on their website when the line drops. 
Colorado-based Never Summer will be using local artist Talysa Klein again. Another artist, Sam Turner who they've used since 1996, has also worked on a few concepts for the 22/23 line. Nitro has collaborated with its friends at Eivy Clothing to offer a beautiful second graphic option with the Optisym x Eivy. Each Tur shape features unique artwork by the famous Swedish artist Ragnar Persson where the name of the model is illustrated. The names of the shapes come from specific birds that, through their unique features and habitats, fit the surroundings each snowboard is made for. Plenty of offers to choose from.
SHAPE IT UP
The board manufacturing world is shaking the tree of snowboarding by continually bringing new approaches and contents. Still, at Nitro, Tommy Delago shares his thoughts on evolution: "I believe the hunt for the next crazy shape has slowed down. While this trend injected a lot of healthy curiousness and open-mindedness into the market, it's more about functional evolution rather now." Where Rossignol blends old and new: "a lot has been done but retro shapes are always great fun to bring back with cutting-edge technologies."
However, Korua continues to stick to their clean black, white & red aesthetics with minimal branding and graphics while continuing to push the envelope with shapes. At Nidecker, the whole Snow Surf Collection comes out in brand new shapes with state-of-the-art details & production finishes.
Tony Sasgen at Never Summer translates shape experimentation: "combining years of design on shapes and profiles into a blend to create something we have never seen before. Tim Canaday, one of our owners and board shaper, continues to push the boundaries of what is possible in board design and construction. It really helps keep things fun and fresh." Creativity is the way to go and get lost!
Gigi, with 10+ years of Slash R&D in the archives – not to mention his time with the Burton Uninc crew and then making Volcom boards with Signal & Nidecker – has given Slash's impressive ALL MTN freestyle board, the ATV an overhaul for 22/23: "To continue to push the envelope in what's possible with board design, I've updated the tip and tail with 3D technology, which we successfully introduced with our new model, The Vertical two seasons ago. Tried & tested, I've used this tech to add – what I call – Dog Ears to the tip and tail of the ATV. It's not quite the same amount of scoop as the Vertical's 3D nose, but just enough flick to improve the handling on snow with added lift and more butterability, while making the board look more interesting too."
As you might have figured out, ALL brands put blood, sweat and sometimes tears into bringing the new 22/23 snowboard collection to life. Whether focused on simply surviving, saving the planet, bringing progression, or creating excitement, they've got the job done. Before we will even be printing this article, numerous on-snow tests will have taken place in Europe, and more are to come. Go on snow, meet THE people behind the brands and get stoked on the snowboard newness.                                                           
Have love, will snowboard!