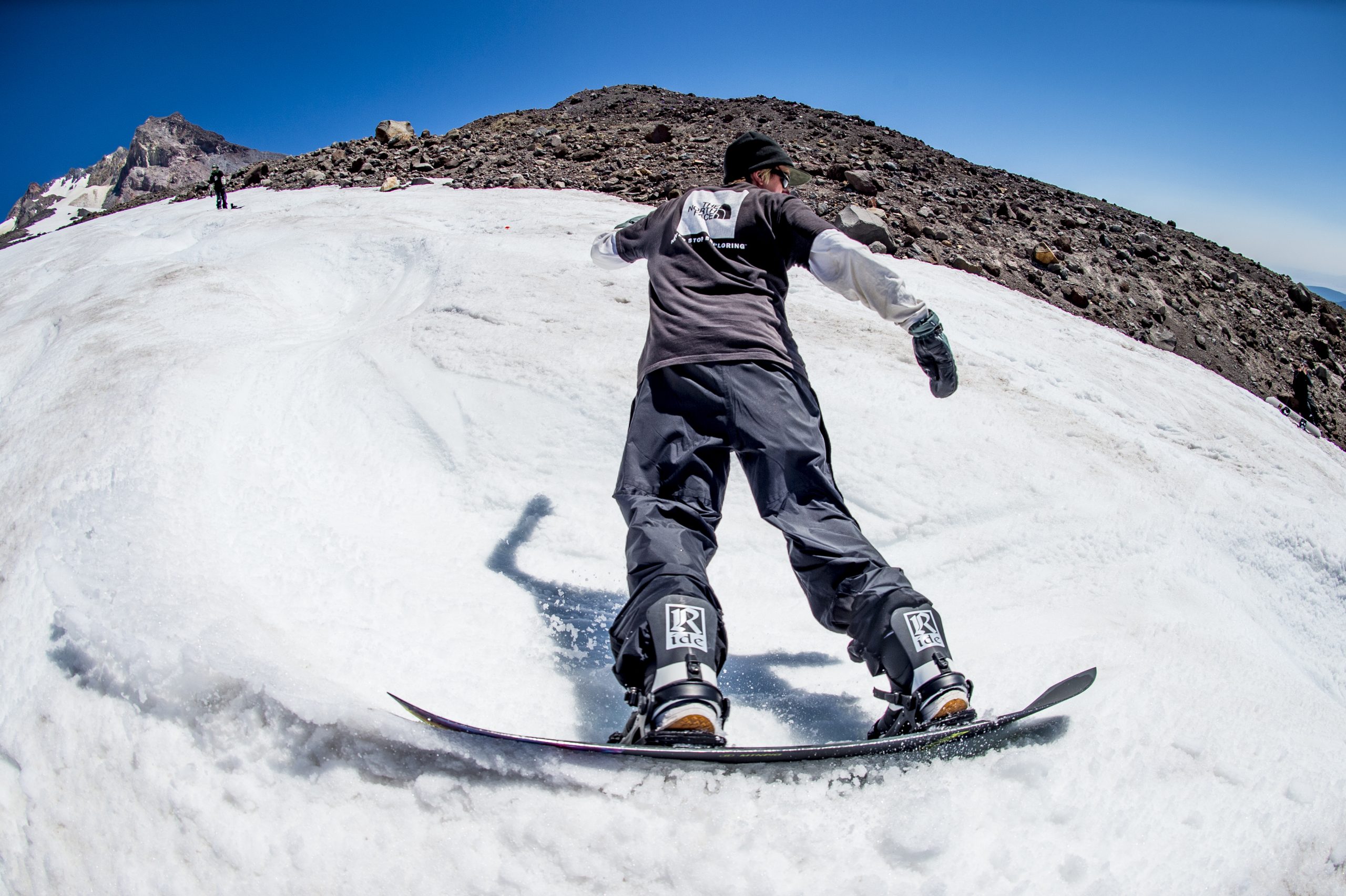 Ride 2022/23 Snowboard Preview
Retail Buyers Guide: Snowboards 2022/23 Retail Buyer's Guide
Brand: Ride
Interviewee: Sales and Marketing Manager Europe
Everyone has been affected by impacts from Covid-19 in one way or another. Have you had to change manufacturing or sourcing processes and can you explain any good examples of how your business has pivoted effectively?
We are in a good position as we are owning our factory in China. That means we are independent from other suppliers wich helped us a lot to get good through the Covid-19 crisis. The only issues we are having are the transpost issues the world currently have. The freight cost are exploding and the lead time of containers shipped from Asia are too long in the moment. But with this issue everybody has to deal right now and we think that the freight market will  get or has to be going back to a better normality again soon.
Carry-over was a hot topic for 21/22 boards. Where did your brand sit on the matter and has this changed for 22/23?
As we do not offer carry over products for a long time as we are thinking our customers deserve a fresh line every year we did this step to offer some very limited products as carry over this year to help our shops to plan the difficult season a bit better. But we are only placing C/O products in our binding and boot line.
We are deeply convinced that a board line should not have any carry over items in the range beside kids boards or rental producst. Our design and engineering team is so awesome that we can´t do any carry over products in our regular board range. The designs are so rad that we won´t withheld them in front of our customers and shops. If you will see the new range of boards you will understand it.
The bricks and mortar model is changing rapidly. How are you working with retailers and your ecommerce channel to ensure as little conflict as possible?We from Ride are trying to keep our SRP price as stable as we can.We are checking all online shops constantly to avoid any big discounts that everybody from our cutomers can rely on the official SRP. That costs some time and phone calls but at the end everybody understands this issue to keep up a good and fair business up for everybody.
What's your company doing to improve its carbon footprint/eco consciousness?
First of all we are only using renewable wood for all our wood cores. Also we are only using eco friendly wax for finishing our boards in the production and we are trying to avoid plastic where it is possible.We know there are some more steps to do and help the planet and we are trying our best to find better solutions for the future.Of course I have to mentioned that we are ownijg our factory in China and we are looking for a good work environment for all the people there and fair social and payment treatment. I think this belongs to a a good footprint on the world, too! Happy people take care of there world they are living in.
Are you using any new materials in your hardware for 22/23? If so, what, and why? We're interested in anything new in inserts / edges / cores / sidewalls / glue / resin/ wood types / base material etc here.
100% of our boards this season will be factory waxed using plant-based wax from WEND. This wax uses Meadowfoam seed oil to replace toxic fluorocarbons, creating a faster and more durable base coating that is fully biodegradable.
What about shapes? Anything new for 22/23? Does anything remain unexplored, or are there still advances to be made in shaping specifically?New for this year is the Peace Seeker, which culminates a more than two-year design study with Jake Blauvelt to create a fish-style board capable of flowing through backyard Vermont powder while also railing around banked slalom berms. This shape takes cues from many different models in the RIDE line, but it wholly original in its design. The long, drawn out nose and gentle entry rocker provides float and smooth turn initiation. Transition through the turn is effortlessly made by way of a bi-radial sidecut, inspired from the Warpig.  Directional Extra Camber, centered towards the rear insert helps drive support through the back end of the turn. 20mm of taper, the most of any RIDE model, provides a natural transition through the turn's finish and allows for easy transfer to the next turn. The sharp half-moon tail, inspired by the MTNPIG, creates a fin-like feeling in deep snow to anchor the tail and prevent washout.In order to develop a board with 20mm of taper that was able to maintain edge hold to Jake's liking, we engineered a specially shaped secondary layer of glass over the tail. This diamond shaped laminate, called Glass Pedal, directs torsional stiffness down towards the rear insert pack to provide instant power through the turn's finish without increasing stiffness in the tip.
Please tell us about the dominant visual themes in your 22/23 gear, including any interesting artist collabs you have lined up.
For 22/23 Jake Blauvelt was again deeply involved for designing his Siganature Board the Berzerker, Jed Anderson did the same for the Kink board and we have a very special coolab with Russel Winfield and Akomplice for two late release boards. Keep your eyes open!
Park? Freeride? All-mountain? where will your primary focus be in 22/23, and how much has that changed since 21/22?
No Big changes we are a snowboard company for the people, means we are offering boards for everyone and everyones style!
Best Sellers/Hero products
Peaceseeker – High-End, Fish-Style Shaped Board offered at a Premium Price Point.
Shadowban – New non-pig shape for freestyle all mountain ripper.
Psycocandy – WARPIG ROOTS WITH A MODERN TOUCH, THE PSYCHOCANDY IS AN ALL-NEW SHAPE DESIGNED TO TAKE YOUR RIDING TO NEW HEIGHTS. UNISEX