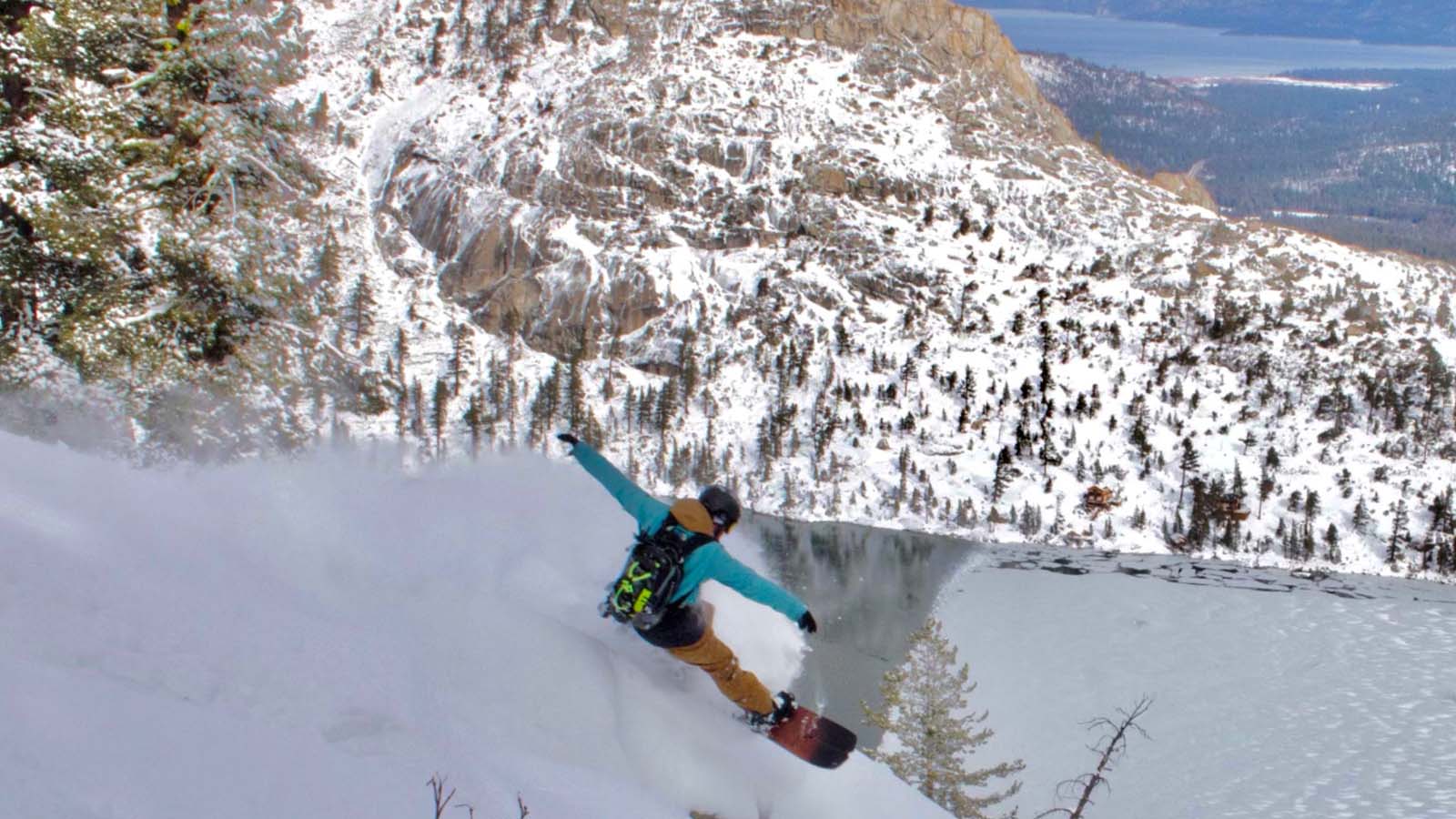 Telos 2022/23 Snowboards Preview
Retail Buyers Guide: Snowboards 2022/23 Retail Buyer's Guide
Brand: Telos
Interviewee: Ben Schwitz, Co Founder/CEO & Kolja Keetman, EU Sales Manager
Please provide an overview of how 2022/23 is shaping up for your brand.
So far 22/23 is shaping up to be a great season already. Not only are we dialing in our line to offer a better range of products and boards but we are growing our team as well. This is translating into more happy customers and largely expanding our worldwide dealer network as well.
Everyone has been affected by impacts from Covid-19 in one way or another. Have you had to change manufacturing or sourcing processes and can you explain any good examples of how your business has pivoted effectively?
We've certainly met our challenges due to Covid and having our own factory put us at the forefront of managing those. Importing materials became a guessing game on when they would arrive so constant daily and weekly evaluations plus quick pivoting to produce what we could with the material already in stock helped us to keep our workflow moving. Our teams have worked extremely hard over the last 2 years to make sure we can keep doing what we do without having to shut down production for any periods of time.
Carry-over was a hot topic for 21/22 boards. Where did your brand sit on the matter and has this changed for 22/23?
As Winter 21/22 is our first season in Europe and the US market wasn't affected
by Covid last season as much as the European market we didn't have that demand on carry-overs like many others. Our products in the US sold through very good and we had to run a second production to fulfill the demand we've had. We are actually evaluating some carry over options for the future. Telos is still a "new" brand and our products are evolving fast in terms of design and functionality.
The bricks and mortar model is changing rapidly. How are you working with retailers and your ecommerce channel to ensure as little conflict as possible?
When we began Telos, one of our main focuses was to not only make great products that people are stoked to ride every day, but also to give a fresh and innovative new product line to offer and be able to support the shops that have helped keep the industry alive all these years. We are super stoked to announce that we have partnered with Quivers which is a platform that will allow our retailers to fulfill local online orders directly placed at TelosSnowboards.com. This program is firstly being launched for the 21/22 season in the USA and will be available to our European retailers for the 22/23 season. This gives our brick and mortar shops more local connections to build relationships with our customers while giving them the confidence to stock more product knowing that we are directly helping them to sell it through.
What's your company doing to improve its carbon footprint/eco consciousness?
We are constantly finding and testing new and different sustainable materials from this and other industries, to use in our snowboard production, as well as tweaking processes and procedures that can eliminate waste in general. Any reduction in environmental impact from snowboard production is a daunting task for any manufacturer, but doing things that matter to improve the life cycle of our snowboards is one of the most effective strategies.
Are you using any new materials in your hardware for 22/23? If so, what, and why? We're interested in anything new in inserts / edges / cores / sidewalls / glue / resin/ wood types / base material etc here.
We've currently got several new materials that are being tested in the Telos lab that could be game changers, with some prototypes emerging for the 22/23 season but we still can't confirm at this time if any of them will make the cut in time for production this year. In terms of materials and technology that is in every Telos board are our custom cores for each model. We start with raw lumber by ripping them into strips and putting them together exactly how we want along with other materials to get the right durability, flex and dampening.
What about shapes? Anything new for 22/23? Does anything remain unexplored, or are there still advances to be made in shaping specifically?
New and innovative shapes are something that Telos is known for and is part of our design ethos. We will always continue to push the envelope with shapes and technical designs of our boards. For 22/23 the Lemurian, which was previously a more traditional swallowtail shape, is getting a redesign from the ground up with an all-new shape and technical redesign as a big mountain freeride board. The new innovative directional twin swallow tail shape will allow for easier transitions for riding or landing switch with more stability in the tail. We've also got some other new shapes in the that are sure to turn heads while making turns, including the all new Telos Legend, an all mountain twin in the mid-price point with graphics designed by our own artist, skater, surfer and Pro Team rider Mike Ranquet.
What new items do you have that are specifically aimed at entry level? Has this increased/decreased due to COVID-19? Please also mention anything new that'll be aimed at the youth market.
The Adit is our new entry-level all mountain twin, appropriately named after the entrance to a cavern or mine…sticking with our Telos/geology themes. The Adit is available in sizes for the whole family from 140cm-164cm and is a great board to learn on with a large center rocker and camber under foot. The profile makes this board nearly impossible to catch an edge on groomers and harder snow but is very easy to learn to float in powder as well. Also to fill in the gap of a medium price-point all-mountain we are adding the Legend twin, dual cambered board, similar to our already popular Chillum, but in a less aggressive and easier riding construction, again, with artwork and graphics by Pro Team Rider and boardsports legend  Mike Ranquet.
Prices: Which area of the market do you primarily cater to, price-wise? Have you revisited this after the uncertainty of this past winter?
Telos caters to the premium hardgoods buyer although we offer a full range from entry-level and mid-price-point all mountain models while specializing in high performance pow and freeride specific boards. I think for what our customers get in design and technology we are very reasonably priced in what I would consider the 'sweet-spot' of the hardgoods market for snowboards with a range of €430-€730. This has remained pretty constant since we launched the brand in 2018 although we have filled in the line a bit more completely for 22/23.
Please tell us about the dominant visual themes in your 22/23 gear, including any interesting artist collabs you have lined up.
While our graphic concepts, which include stories of the legendary city of Telos and geology of the mountain that surrounds it remains the same, we've infused a bit of technology into the way some of the new graphics were designed for our most popular models. It will be exciting to see the reactions from customers on these next-level progressions of our original graphic concepts.
Park? Freeride? All-mountain? where will your primary focus be in 22/23, and how much has that changed since 21/22?
Telos boards are designed to be very versatile for the diverse riders that combine all-mountain and freeride styles. Our Best-Selling Back/Slash is a short, pow surf style board while the DST has a standard geometry freeride design. Both can dig trenches carving groomers, float effortlessly in pow, handle tight trees with unmatched responsiveness and side hits with tons of pop. The Caldera is a pow surfer that is perfect for pow days or carving groomers and playing on side hits while the Chillum, Adit  and all-new Legend are great carving and floating for all mountain riding but perfect for the park as well. This has always been in our design ethos to make boards that can handle multiple terrains and riding styles and let you go anywhere on the mountain that you choose..
Best Sellers/Hero products
Back/Slash – Best seller!
Looking for the perfect short board to compliment your quiver? The Telos Back/Slash is an all-mountain masterpiece and extremely versatile. Designed to surf pow but will have you hitting everything on the mountain whether aggressive or laid-back. It handles tight trees with unmatched responsiveness, side hits with tons of pop, plus floats effortlessly and tirelessly in the deepest of white rooms.
Legend: All New for 22/23!!
Are you searching for something to take you from the alpine powder, through the trees to sidehits and butters on the cat trails on the way to the park before hopping on the gondola to do it again? The Legend is an all-new, all-mountain twin designed to let you do just that and have a blast while lapping the entire mountain.
Lemurian: All New Shape for 22/23!!
If you are looking for a high-performance big mountain freeride board that handles variable conditions, is perfect for dropping cliffs and pillows with stable tip and tail for landing regular or switch in the backcountry…Look no further, The all new Lemurian is here!! Redesigned from the ground up for great performance handling on high-speed freeride descents.