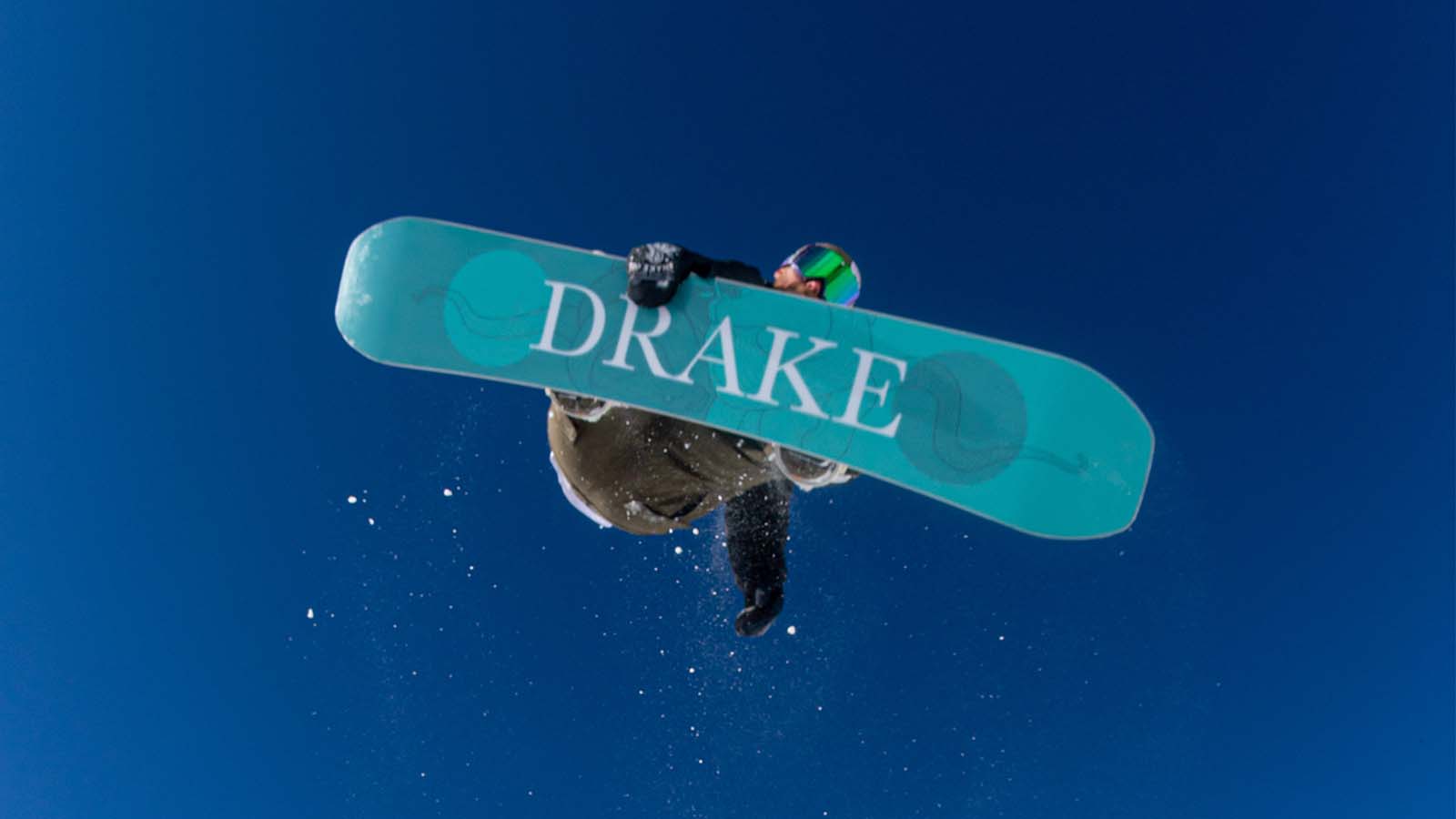 Drake 2022/23 Snowboards Preview
Retail Buyers Guide: Snowboards 2022/23 Retail Buyer's Guide
Brand: Drake
Interviewee: Davide Smania, Product Marketing Manager
Please provide an overview of how 2022/23 is shaping up for your brand.
We haven't revolutionized the collection considering the period but we took the chance to increase our proposal with a new board, Tao of Drake, which is an unisex model for freestyle/jibbing that will be ridden from a part of our International team (both man and women) and also extend the women line with a special version of our DFL featured with the carbon bar for real badasses that want a performing board.
Everyone has been affected by impacts from Covid-19 in one way or another. Have you had to change manufacturing or sourcing processes and can you explain any good examples of how your business has pivoted effectively?
No, we kept the same manufacturing, but we worked together with the supplier in order to handle sourcing difficulties which everyone is facing worldwide. Forecasting is helping to contain the material cost increase but it is not solving the situation.
Carry-over was a hot topic for 21/22 boards. Where did your brand sit on the matter and has this changed for 22/23?
As said we took the chance to adjust our line, we made introduced: the unisex board Tao, a more performing top end for female which is really performing, we added also a new size on Battle which we make in collab with Rusty Toothbrush crew which is covering the gap from 155W to 163XW and finally let everyone ride it.
The bricks and mortar model is changing rapidly. How are you working with retailers and your ecommerce channel to ensure as little conflict as possible? 
We can't be aggressive on our e-commerce to not compete with our customers, it's a matter of fact. We use it more as a way to satisfy requests from consumers which won't be filled because missing distribution, the contribution of shop in the purchase process is still important for the service and consultancy.
What's your company doing to improve its carbon footprint/eco consciousness?
We are working with an agency which is driving us through the path to become Carbon Neutral emission. We started with packaging and shipments which are more sustainable, but it is not a short process.
Are you using any new materials in your hardware for 22/23? If so, what, and why? We're interested in anything new in inserts / edges / cores / sidewalls / glue / resin/ wood types / base material etc here.
We are using TPU on sidewalls and on woodcore construction to absorb vibrations and make the whole snowboard more resistant to impacts.
What about shapes? Anything new for 22/23? Does anything remain unexplored, or are there still advances to be made in shaping specifically?
As said we enlarge the offer of sizes, but there are no brand new shapes, it will be probably next season after testing more this winter
What new items do you have that are specifically aimed at entry level? Has this increased/decreased due to COVID-19? Please also mention anything new that'll be aimed at the youth market.
It's a category we have always considered since Drake started making snowboards, it is fair to provide good gears at entry level price. There will probably be an increase of beginners after last season where it was not possible to ride in most of resorts in Europe, then we are also expecting more for the future after success board sports had in general at the Olympics.
Prices: Which area of the market do you primarily cater to, price-wise? Have you revisited this after the uncertainty of this past winter?
We can't consider the past winter as the new standar, so we didn't revisited our approach much only for this reason
Please tell us about the dominant visual themes in your 22/23 gear, including any interesting artist collabs you have lined up.
Space is the dominant one, after the lockdown people wants to stay out and more space.. we had a collab for our female freestyle board with an Italian artist which is making his graphics dedicated to womens themes and psychology. https://www.instagram.com/ilbaffogram/?hl=en
Park? Freeride? All-mountain? where will your primary focus be in 22/23, and how much has that changed since 21/22?
All-around I would say, we have a lot of versatile boards on our collection, again we haven't revolutioned collection from past season but added a couple of new things (DFL PRO version for aggressive female all-mountain riding, Tao of Drake as freestyle unisex board, new size 159W for the Battle Rusty Toothbrush so finally everyone can ride it.
Best Sellers/Hero products
DFL PRO – This is a true beauty as its designed by women, for women. We've added a carbon rod in the middle for a better and more performing pop making it team rider Veroniqi Hanssen's first choice. We've also given it a bit more stiffness which makes it perfect on jumps and its directional twin shape makes it perfect for cruizy carves. A board for more advanced riders. No wonder it's been approved by our slopestyle rider Lia-Mara Bosch.
Tao of Drake – The tao is known to keep the balance of the universe, it is the ying and the yang maintaining the perfect flow of things. With so many women riding it and so many men loving it, it just came so natural to make a jibbing unisex board. The vase on the nose is designed by our PRO team riders Jake and Joe Simpson and the tail by Paula Benito. The snakes in the middle are a creation of our graphic designer Michele Tombolan who worked with the team to create a design that would embrace the idea of TOGETHERNESS.
Battle Rusty Toothbrush – This year we celebrate the Rusty Toothbrush's crew 10th year anniversary. In all these years, many teeth have come and gone but what remains are true bonds. With it's smooth classic camber and medium/hard flex, you'll be sure to perform both in the backcountry and in the streets. It's a directional twin with slightly wider nose than tail and a carbon bar in the middle of the board between the bindings to give it more pop on those ollies.