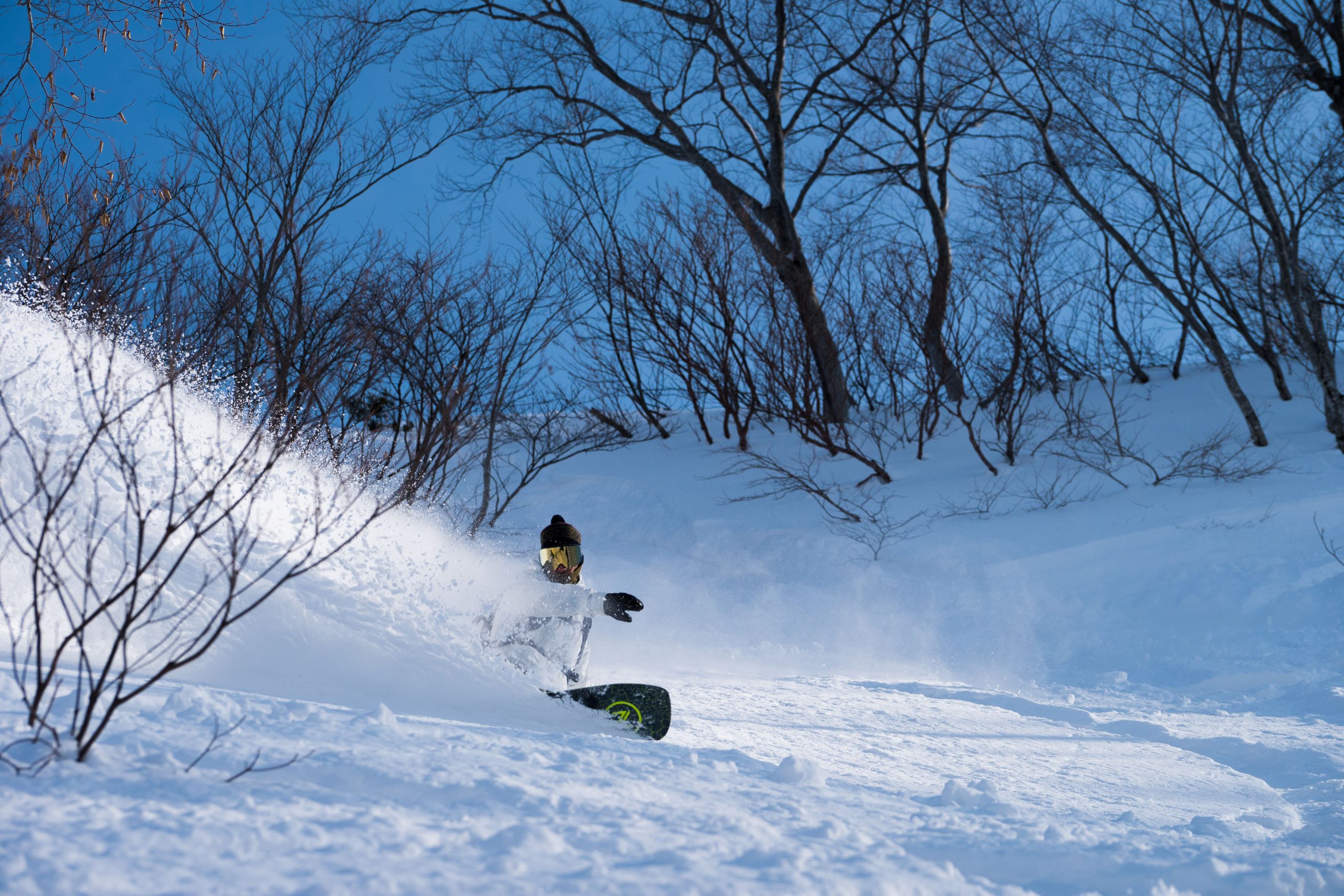 Nidecker 2022/23 Snowboards Preview
Retail Buyers Guide: Snowboards 2022/23 Retail Buyer's Guide
Brand: Nidecker
Interviewee: Antoine Floquet, Product Line Manager
Please provide an overview of how 2022/23 is shaping up for your brand.
We're bringing major changes in our collection for 22/23 starting with the reboot of the Escape family. Built around our best seller, the Escape, which we fully reshaped, it will come out too in a supercharged version, the Escape Plus, and a touring variant called the Escape Split.The Snow Surf collection will be all new too, with fresh shapes, graphical concept, a new construction and and obsessive attention to detail.
Everyone has been affected by impacts from Covid-19 in one way or another. Have you had to change manufacturing or sourcing processes and can you explain any good examples of how your business has pivoted effectively?
Oh man, we're still strongly feeling the effects today with global plastic shortage that have hugely impacted our base, top & sidewall manufacturers as well as our snowboard factory partners. And on top of that we're all doing our best to handle the challenges created by the current worldwide logistics chain struggling.In these hard times, we've had to be nimble and maneuvere to anticipate, split and arrange our production timeline & distribution to make sure W23 samples are delivered on time, and we're confident that because of this, there will be little to no impact on the ordering season.
Carry-over was a hot topic for 21/22 boards. Where did your brand sit on the matter and has this changed for 22/23?
Balancing our collection in between carry-over models, color changes & exciting novelties has always been our policy to help retailers sell products at full price as long as possible. We pushed this even further by creating the Extended Lifespan program and locally help retailers to keep past season models alive alongside new ones.
The bricks and mortar model is changing rapidly. How are you working with retailers and your ecommerce channel to ensure as little conflict as possible?
We definitely care about the distribution network we've put in place over the years which is a good balance between traditional brick & mortar, off & on-line retailers and pure webshops. This mix works well as each offers a different service and reaches different type of customers.
What's your company doing to improve its carbon footprint/eco consciousness?
We're a proud member or 1% for the Planet and support the Summit Foundation through that partnership. Surrounded by nature and by the Leman lake, it's in on DNA to care about our playground and to give back where we can. Being part of these organizations is something we've never questioned and our whole team are invested into growing the partnership.We created the Stash The Trash litterpick event this summer which was a huge success which went far beyond our expectations. We  cleaned up around our local spot (either home, office, chilling or riding spot) and 100% of our employees and riders took part. But more than that, our  distributors a bunch of shops and and most of our factories & suppliers took part in this effort too. The covid period helped us to manage to turn our HQ 100% solar powered, drastically reducing our CO2 footprint, too.Finally, we're encouraging our people to work remotely when possible and car pooling when they have to drive to the office. Half of us use public transportation on a daily basis. Basically, it's in our nature to individually care about each tiny action we can achieve.
Are you using any new materials in your hardware for 22/23? If so, what, and why? We're interested in anything new in inserts / edges / cores / sidewalls / glue / resin/ wood types / base material etc here.
We developed brand new construction tech in W22 that we introduced on our Alpha & Beta APX models, and for W23 we'll push a derivative of this out to the whole new Snow Surf Collection. This is called Nidactive and it drives forces directly onto the edges for more precision & a faster response from edge-to-edge.
What about shapes? Anything new for 22/23? Does anything remain unexplored, or are there still advances to be made in shaping specifically?
A lot new things here ! The whole Snow Surf Collection comes out in brand new shapes and state-of-the-art detail & production finish. We took our Nidactive construction to the next level for this one for ultimate precision & feel, and we can't wait to show you them all.The Escape is renewed in a newer and more modern shape, turns from camber to Camrock CamRock profile and still wears its gorgeous ash wood veneer. The Escape family with a supercharged Escape Plus version, all positive camber with  extra boost, and the Escape Split for those who are looking to "escape" the crowds and explore the horizons beyond.
What new items do you have that are specifically aimed at entry level? Has this increased/decreased due to COVID-19? Please also mention anything new that'll be aimed at the youth market.
Our offer covers the different needs and budgets; we got you covered. We truly pay a lot of extra attention to our beginner & youth offer. We've scored points by being able to deliver the best quality at a very affordable price to create excitement and delight from the very first turns, and to make sure that beginners and young riders get hooked on snowboarding fast.
Prices: Which area of the market do you primarily cater to, price-wise? Have you revisited this after the uncertainty of this past winter?
Over the past 35 years building snowboards, we've reached a high level of product complexity, but also nailed the ultimate simplicity delivering the best performances at a very low price. We therefore target rider with any budget who expects the best quality and value for money
Please tell us about the dominant visual themes in your 22/23 gear, including any interesting artist collabs you have lined up.
Natural, organic shading & parametric are our thing at the moment. We work closely with the same designer for several years and we're happy that our style stands out and that we have consistency over the range.
Park? Freeride? All-mountain? where will your primary focus be in 22/23, and how much has that changed since 21/22?
As an brand from the mountains our soul remains in the All Mountain category, as the Escape family proves, though we keep pushing the Snow Surfing style on and off piste, and we have high performance freestyle weapons like as the Merc & Sensor / Sensor Plus.
Best Sellers/Hero products
Escape : We've made the Escape for everyone, everywhere. It's a true all-mountain board, as happy in the park as it is the backcountry and everything in between, and we are proud to call it our best available ride in all conditions.
Merc : Simply put, the Merc is the best value board on snow today. Ideal for any rider looking to have fun on the mountain. The three-phase Standard CamRock – camber between the feet and then rocker towards the nose and tail – is perfect for an easy but precise ride, sending tricks off side hits, buttering in slush or floating in pow.
The Alpha : is all about working with nature, rather than against it. By using the science of biomimicry – taking blueprints already forged by evolution – and applying them to snowboard design, we've made a board that is perfectly adapted to flowing through all kinds of terrain, whether it's in the resort or the backcountry.