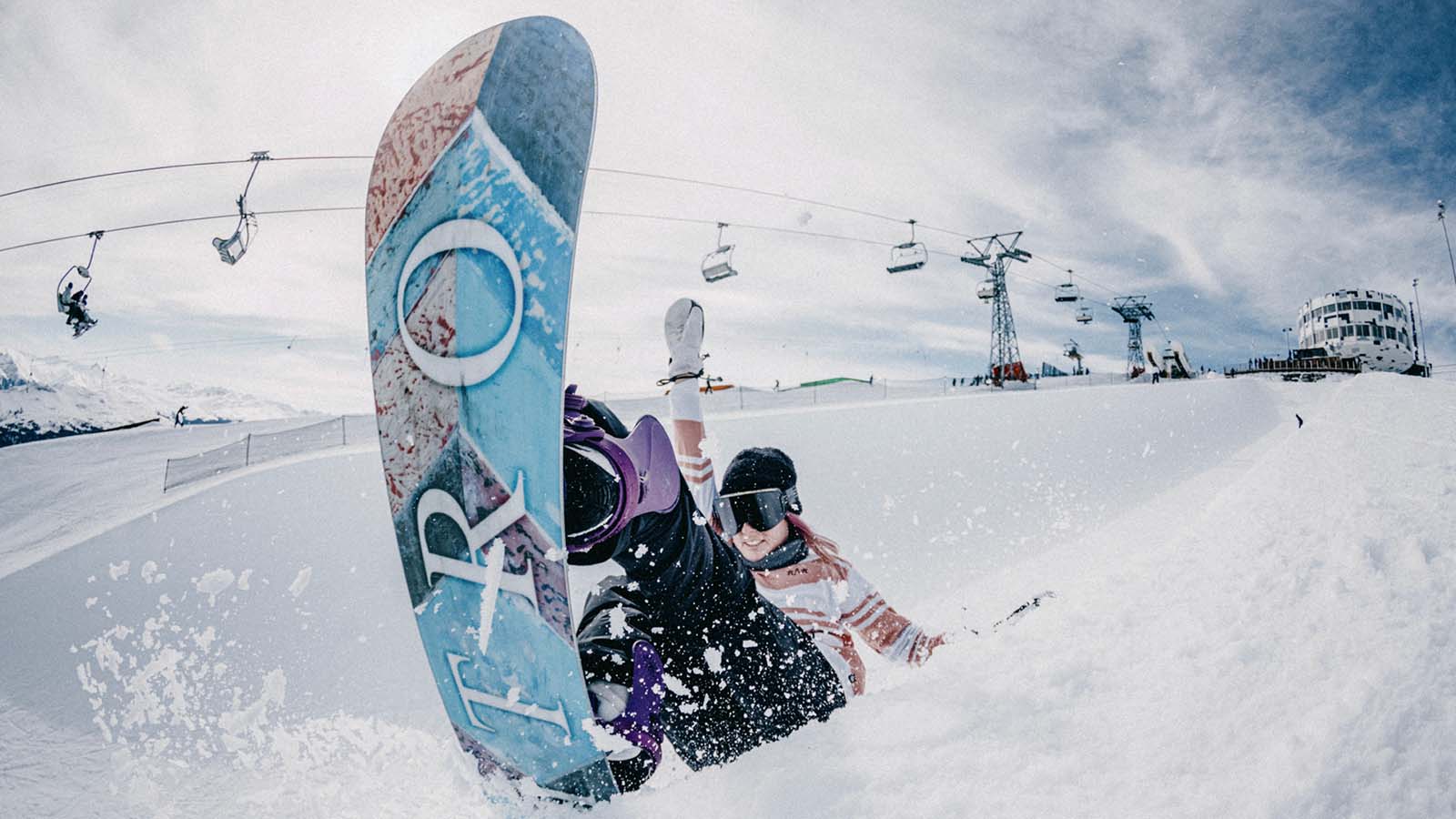 Nitro 2022/23 Snowboards Preview
Retail Buyers Guide: Snowboards 2022/23 Retail Buyer's Guide
Brand: Nitro
Interviewee: Tommy Delago, President
Everyone has been affected by impacts from Covid-19 in one way or another. Have you had to change manufacturing or sourcing processes and can you explain any good examples of how your business has pivoted effectively?
The processes haven't really changed, just the timing. The raw material and power shortages, as well as massive delays in shipping have caused the timelines to shift quite a bit this year and will continue to impact our ordering/production and delivery timelines for 22/23.
Carry-over was a hot topic for 21/22 boards. Where did your brand sit on the matter and has this changed for 22/23?
We have always been quite slim on carryovers but have adopted the concept where necessary and helpful for everyone involved. For example, we have introduced alternating two-year graphics cycles on our boys/girls boards some years ago already. This gives our retailers a bit more security when ordering these items. Furthermore, certain parts of the market are less focused on the latest graphic trends than others. So, we sometimes pick a high-end, technical board model and carry its graphic forward to the next season, once again helping our retailers to keep the product's value. At the same time, we still see some retailers discounting even carry-forward products at the end of the season. Maybe for cash flow reasons, maybe out of habit. Carryovers really make the most sense if used smartly by everyone involved: for better production planning, order timing, on-time delivery, and prolonged shelf value.
The bricks and mortar model is changing rapidly. How are you working with retailers and your ecommerce channel to ensure as little conflict as possible?
Since Nitro is not doing direct B2C ecommerce, we are not facing this conflict as much as other brands. But we do see a shift in the marketplace with less specialty shops, and a growing number of larger sporting goods stores, chains and online retailers. We also have a need to maintain and grow sales, so we are working on solutions to successfully cooperate with several channels of retail. With a product line as big as ours, segmenting is a good option, and we are strongly supporting our retailers' efforts to build the local and regional snowboard scene.
What's your company doing to improve its carbon footprint/eco consciousness?
As a company, we have been working with a very decentralized system from the beginning. Our design, R&D, sales and logistics teams and people are spread across the entire globe, sometimes in smaller and flexible offices, but many of our employees are working from their homes. This doesn't only enhance our global view on snowboarding, its trends and needs in different markets, it also allows for minimal commuting with less emissions and a more family-friendly working environment for everyone.  We strongly believe in this diversified concept and have used it for over 30 years. If you seriously want to reduce your emissions, you need to look at the whole process from raw materials all the way to product disposal. Each and every process needs to be scanned and optimized. At some point you will end up with an amount of emissions that you can't reduce further at a current state of technology. Supporting projects financially that will offset those emissions is the best possible way for us to get as close as possible to a climate neutral product. We started this approach on boards, and I am proud to say that our snowboards are already 100% climate neutral since the 21/22 season. But we also know that this is still just the beginning of a very long journey.
Are you using any new materials in your hardware for 22/23? If so, what, and why? We're interested in anything new in inserts / edges / cores / sidewalls / glue / resin/ wood types / base material etc here.
Travelling and working directly with our board factory to do our typical R&D process has been impossible, so innovations in material and construction have been slowed down. While we are working on several mid-to-long term raw material projects, we have focused on new shapes and models for 22/23.
What about shapes? Anything new for 22/23? Does anything remain unexplored, or are there still advances to be made in shaping specifically?
I believe the hunt for the next crazy shape has slowed down. While this trend injected a lot of healty curiousness and open-mindedness into the market, it's more about functional evolution rather now. Having ridden and designed snowboards over 40 years now, it is still fascinating how differently boards ride if you only tweak one of several aspects, be it sidecut, width, nose/tail transition, flex or camber – just to name a few tools in our beautifully diverse bag…So we have modified our Slash and Slash Split board to feature our 3D Surf Tech: The base of the board is convex in the nose area for better floatation and a playful, surfy feel, and transitions into a concave shape in the tail for improved egde control.
Our legendary Pantera has received a complete overhaul and continues to be the most carving-oriented board in the Nitro lineup: New nose and tail, as well as no more taper, combined with more sidecut progression for more control and drive out of those fast turns.
Great news also in the women's segment: The new Karma is our most modern all-mountain directional womens board. Sharing shape genes with the highly popular Banker, this mid-wide board features a deep progressive sidecut for powerful carving on the slopes, softly transitioning into an elongated nose for added flotation in the pow.
Also new is the Optisym Women's. With the high success of our Optisym this year, it was clear that we needed to add a women's version of this asym twin park/groundtrick board. The deeper sidecut on the heel is a Nitro industry first from the early 90's and is bringing life and pop to this ultimate slopestyle machine.
There's more: we have collaborated with our friends at Eivy Clothing to offer a beautiful second graphic option with the Optisym x Eivy.
What new items do you have that are specifically aimed at entry level? Has this increased/decreased due to COVID-19? Please also mention anything new that'll be aimed at the youth market.
Our entry level offering has not changed in quantity, but we have been working on diversity: The Prime has always been available in two graphic or color versions to help with segmenting, but for 22/23, we have gone one step further: our old friend Dave Doman from Salt Lake City created a very fun-driven and colorful graphic for the Prime x DD, setting a nice counterpoint to the logo-based Prime Raw.
In the entry level park segment, the Cheap Thrills is thriving on fun and youthful graphics.
Lots of love went into the youth segment: All shapes of the Ripper and Spirit have been completely redesigned: They are now more modern in look and – more importantly – have been updated in width to match our corresponding boot sizes now perfectly.
Another new addition to the line is the Mini Thrills: a smaller sibling of the Cheap Thrill, it shares the basic shape and graphic, to offer young shredders the perfect board for their laps in the park.
Prices: Which area of the market do you primarily cater to, price-wise? Have you revisited this after the uncertainty of this past winter?
Nitro respects every snowboarder out there. We all share the same passion and therefore, we also offer boards in every price segment. The mix has not changed from previous seasons.
 Please tell us about the dominant visual themes in your 22/23 gear, including any interesting artist collabs you have lined up.
Our graphics today are as diverse as our line today: from clean, technical graphics to playful themes, every rider will find their favorite look in the Nitro line. Artist collabs are a very welcome way to inject different feels into our own, but we are very careful about whom we work with. Since collabs today are a dime a dozen, we make sure everything we do here is a natural and organic fit, be it from our personal and professional relationships, or with an artist / brand that otherwise fits our general mindset. Once again, Bryan Fox has been instrumental in putting together the clean 'sunset' graphics of the Quivers. I already mentioned Dave Doman's contribution of the Prime x DD graphic, where we were looking for a fun, positive feel for our entry level board. Once again, our Hungarian Distributor Janos Hartmann has designed the new Beauty and Beast graphics in his unique, illustrative painting style. A classic already is the Beast x Volcom and Beauty x Volcom colab, which now has been expanded to the Ripper x Volcom for our youngest shredders. The Optisym x DSgraphic, designed by Yung Doli, offers and entirely different look and feel, while the Optisym Womens x Eivy has been designed by our friends at Eivy Clothing.
Park? Freeride? All-mountain? where will your primary focus be in 22/23, and how much has that changed since 21/22?
The mix remains the same, but there are many new trends coming out of park riding today, where we will see some cool innovations in future collections.
Best Sellers/Hero products
Optisym: Introduced in 21/22, this model has made the top 3 of our list of best selling boards in the first year. Definitely a board that should be in every shop. Ideal for ground tricks, but also great for the park, this asym twin is forgiving and and poppy at the same time. Available also in the Optisym x Drink Sexy version.
Optisym Womens:New for 22/23, the women's version of the Optisym utilizes the shape concept of the Optisym, just in a width/flex package designed for women. Expected to be a hot seller as well, also make sure to check out the Optisym x Eivy graphic for more variety.
Team Family: Everyone loves the Team: Ridden by beginners and Pros, available in standard and wide, camber or Gullwing. The addition of the Team Pro already offered an upgraded spec package and the Suprateam rounds off the series on the top end. Not to forget the Future Team, geared towards young rippers and last but not least, the new Team Split, a new go-to splitboard that will also make every rider happy, from newcomer to expert.