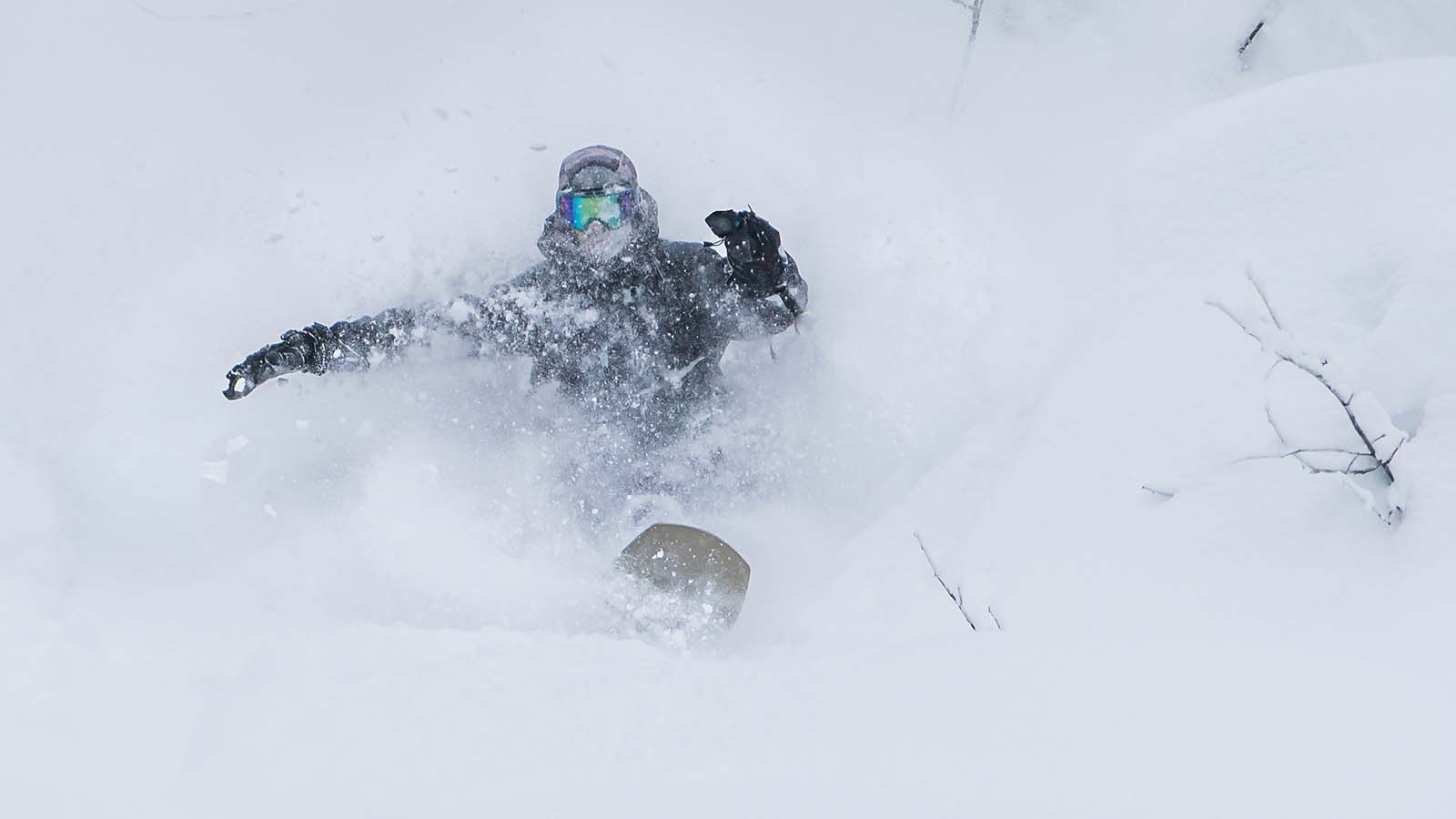 Borealis 2022/23 Snowboard Preview
Retail Buyers Guide: Snowboards 2022/23 Retail Buyer's Guide
Brand: Borealis
Interviewee: Ben Hall, Owner & Manager
Please provide an overview of how 2022/23 is shaping up for your brand.
For 21/22, our line is more complete than ever: 3 splitboards with a few added sizes. The Ramen Express (launched last season), our BC freestyle split for the pillow-hungry, the Koi Split, a free version of our award-winning Koi japow and slicing fish board and the Alpine Split – Clément Bochatay Pro Model (FWT 2018), awarded by both Whitelines and Splitboard Mag in 2022 (Best Big Mountain Split).On the snowboard side, the all-mountain/freeride favourite Artefact has been reshaped and decorated with beautiful minimalistic graphics. Construction-wise, we updated the carbon beam and Powder Paw (Kevlar dampening) matrix to make the board ever more efficient and smooth to ride both on hard snow and in powder. The Koi, Tundra, Leviathan, Shaman and Dark Koi now come with new exquisite, epic, near-legendary graphics (!) and have seen mild alterations to their construction to improve overall efficiency (year after year).
Everyone has been affected by impacts from Covid-19 in one way or another. Have you had to change manufacturing or sourcing processes and can you explain any good examples of how your business has pivoted effectively?
We had to adapt by changing our order deadlines with factories.
Carry-over was a hot topic for 21/22 boards. Where did your brand sit on the matter and has this changed for 22/23?
We've always done carry-over because we think it's better to keep the same graphics on a board for several years rather than HAVING to change it. I think we need to step out of that over-consumption logic where everything needs to be used and thrown away as quickly as possible. By not doing carry-over, some tend to over-produce and then discount massively. They have the necessity to clear everything before the following season, which isn't very sustainable.
The bricks and mortar model is changing rapidly. How are you working with retailers and your ecommerce channel to ensure as little conflict as possible?
As long as there will be riders visiting ski resorts, many will still want to visit snowboard shops, find advice, see or even test the product before buying. As long as prices stay similar in both online and brick and mortar shops, I think we won't have too much conflict.
What's your company doing to improve its carbon footprint/eco consciousness?
What makes Borealis different from other brands is our focus on eco-construction since day 1 (2013). You can check on our website the extensive list of things we do and materials we incorporate in our boards to reduce our carbon footprint but here are a few examples:
We use FSC-certified wood cores to ensure social, economic and environmental sustainability where the trees are grown.
We use Greenpoxy Bio-Resin produced in France in most of our boards. An alternative epoxy resin made of up to 50% recycled biomass, limiting our reliance on petrochemical-based resin.
Most of our boards are pressed with a natural bamboo or bioplastic topsheet.
We use recycled steel edges on all our splitboards and some of our snowboards.
Our board development and brand management office uses green energy and we are aiming to become a 100% carbon neutral brand by 2024.
Are you using any new materials in your hardware for 22/23? If so, what, and why? We're interested in anything new in inserts / edges / cores / sidewalls / glue / resin/ wood types / base material etc. here.
We're on a continuous quest to dig-out new solutions to build our boards. As mentioned above, using more sustainable materials is an essential part of our raison d'être at Borealis.
We also focus on performance through new technological advancements like our recently-introduced Liquid Walls (vibration-absorbing sidewalls poured directly into the core), new simple but extremely efficient and light Phantom hooks on our splits, Flax Impact Pads to protect wood cores from bindings and more.
What about shapes? Anything new for 22/23? Does anything remain unexplored, or are there still advances to be made in shaping specifically?
Our 22/23 Artefact, one of our best-sellers, has been totally redesigned. I think as long as there are imaginative minds, more shapes will come into the light.
What new items do you have that are specifically aimed at entry level? Has this increased/decreased due to COVID-19? Please also mention anything new that'll be aimed at the youth market.
Our Tundra model is the most versatile and easy to ride in our line. It is also very representative of Borealis with a natural bamboo topsheet and beautiful tundra landscape graphics. We have seen growing demand on this model and younger riders are moving towards it. Could this be the rebirth of the snowboard market?
Prices: Which area of the market do you primarily cater to, price-wise? Have you revisited this after the uncertainty of this past winter?
With strong focus on finish, eco-construction and general quality, we tend to cater the higher segment of the market, positioning ourselves as a premium boutique brand. The uncertainty of the past winter was the direct consequence of ski resorts not opening. Board prices were not really affected by this. Actually, many people have spent less money during the various lockdowns and are now looking to buy higher quality gear to really enjoy their time on the mountain.
Please tell us about the dominant visual themes in your 22/23 gear, including any interesting artist collabs you have lined up.
As since the beginning, we focus eye-catching patterns, minimalism and overall harmony in our graphics. Bamboo and wood have a strong place in our line. Nature is the biggest influencer to us.
Park? Freeride? All-mountain? Where will your primary focus be in 22/23, and how much has that changed since 21/22?
We focus more on all-mountain/freeride boards but with the newly-added Taiga which received very positive comments, we are also trying to cater the younger freestyle segment.
Best Sellers/Hero products
Tundra
Initially introduced in 2015, the Tundra has remained our most sold board in the line. It is now not rare to see someone riding one at your local resort. Its classic shape, beautiful bamboo topsheet and nature-inspired graphics are clearly part of the reason for its popularity. But more importantly, it's the near-perfect balance, intuitiveness and dynamism of this award-winning board that make it a true quiver killer.
Artefact
Weapon of choice of 2018 FWT athlete Clément Bochatay, the Artefact has been 100% reshaped to make it even more versatile and efficient in powder. Construction-wise, we updated the carbon and Kevlar matrix for unparalleled response and vibration dampening.
For the Graphics, Sam Card Hall has once again smashed it with this time a swirly mountain to powder waves pattern, showing the beautiful UL Forest Core.
Koi
The Koi is probably the most emblematic of all Borealis models. It actually looks and rides like a fish and was created as a tribute to Hokkaido's legendary continuous powder dumping.
For 22/23, we updated the graphics on the topsheet with added stance and set-back information in light grey ink (still keeping things to strict Japanese minimalism) and the base now comes in a light-grey and black colour combination, with a zoomed-in version of the koi fish and still with the classic KOI lettering near the tail. The Blizzard Camber profile has also been updated for added grip and overall stability.