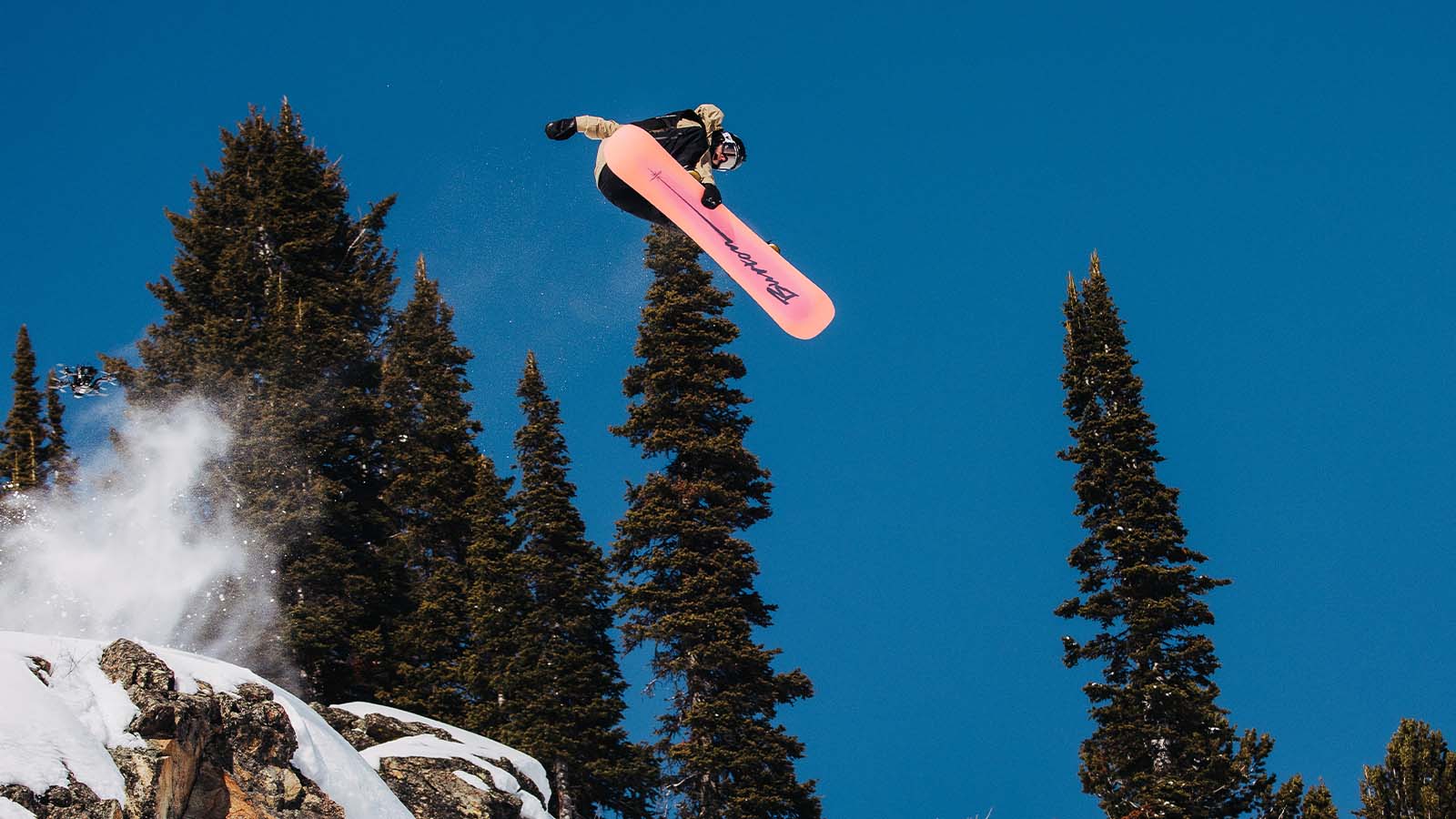 Burton 2022/23 Snowboards Preview
Retail Buyers Guide: Snowboards 2022/23 Retail Buyer's Guide
Brand: Burton
Interviewee: Jan Grimm & Lesley Betts
Carry-over was a hot topic for 21/22 boards. Where did your brand sit on the matter and has this changed for 22/23?
We've been growing our carryover strategy before Covid and we keep growing it for 22/23. In the boards category we're introducing the carryover concept to our Family Tree line to balance a consistent and easy to navigate freeride line with exciting new shapes – all unisex and tailored to specific terrains.
What about shapes? Anything new for 22/23? Does anything remain unexplored, or are there still advances to be made in shaping specifically?
Family Tree – 3 new shapes
First Cut – Big Mountain. Developed as an evolution to the Leader Board. Slightly more of an approachable ride while still maintaining the aggressive response for big mountain lines.
Forager – Powder. Developed with Masa, the rear foot binding location is a fixed distance from the swallow tail. This will allow all riders, regardless of their stance width to experience the tail of the board in the same manner.
Terrain Manager – All Mountain. Developed with Sollors, this is a freestyle minded evolution to the Hometown Hero. Take all of the best elements of the HTH and put them into a more twin, freestyle focused shape for a versatile ride
What new items do you have that are specifically aimed at entry level? Has this increased/decreased due to COVID-19? Please also mention anything new that'll be aimed at the youth market.
During the pandemic we saw a surge in demand for youth product throughout categories. For 22/23 we restructured our Youth boards/boots/bindings line to make it easier to navigate for dealers and consumers.
Prices: Which area of the market do you primarily cater to, price-wise? Have you revisited this after the uncertainty of this past winter?
Our industry is facing significant cost increases, part of which we need to offset by increasing our pricing. This was a tough decision, but we will continue to offer great products for all snowboarders.
Please tell us about the dominant visual themes in your 22/23 gear, including any interesting artist collabs you have lined up.
Continue to work with creatives like Scott Lenhardt on our Thinkers Series, and Photographer Jesse Dawson on the Feelgood models.
Park? Freeride? All-mountain? where will your primary focus be in 22/23, and how much has that changed since 21/22?
Continued focus on freeriding and splitboarding and Family Tree. But we're not forgetting the park kids, we introduced the team-driven Blossom in 21/22 and we'll have another new park board in our 22/23 line, the Good Company.
Best Sellers/Hero products
First Cut
Story Board
Custom