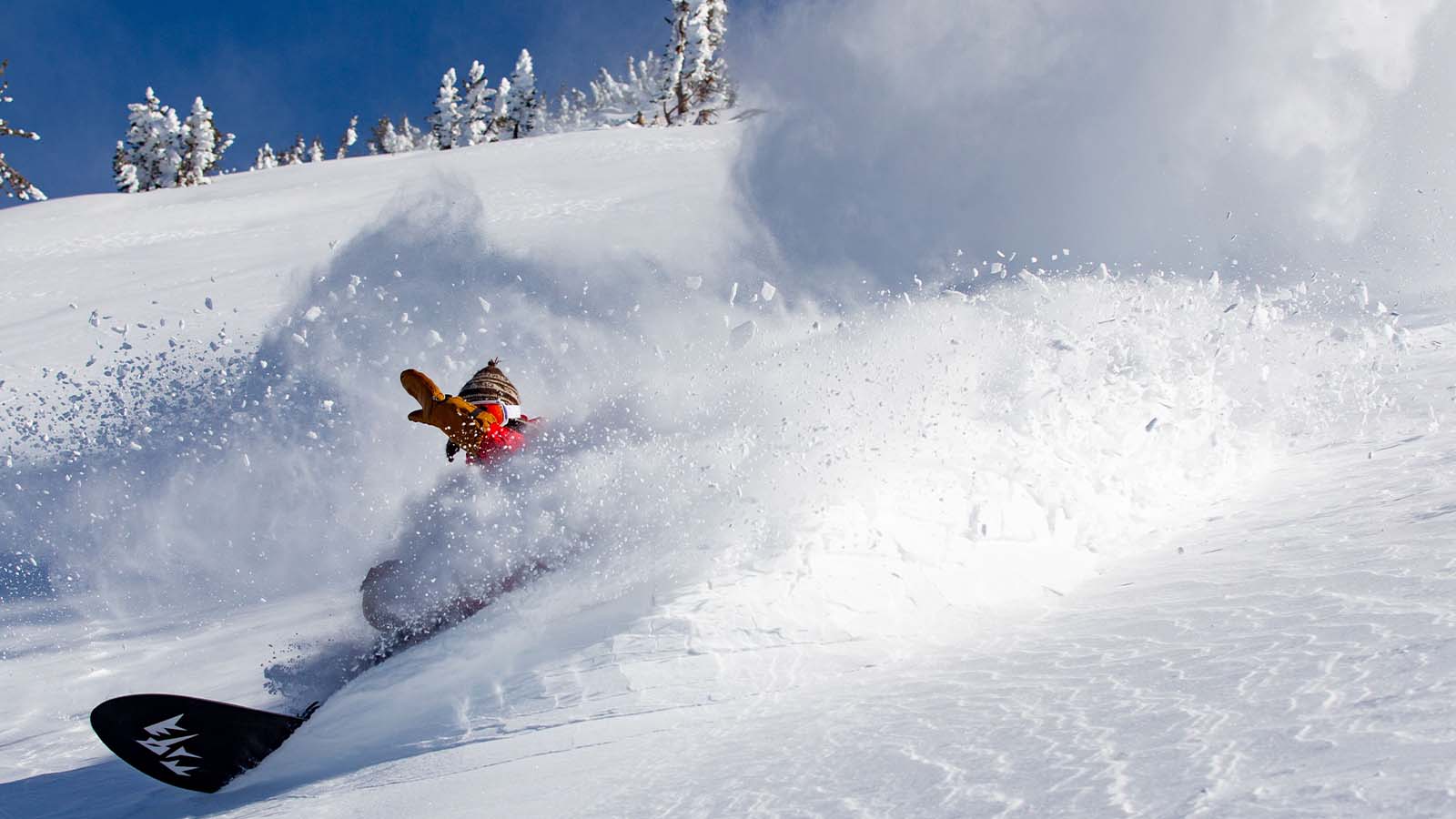 Jones 2022/23 Snowboards Preview
Retail Buyers Guide: Snowboards 2022/23 Retail Buyer's Guide
Brand: JONES
Interviewee: Seth Lightcap, Marketing Manager
Please provide an overview of how 2022/23 is shaping up for your brand.
Winter 22/23 will be another exciting year for Jones as we will debut a few new and redesigned snowboard models. For the first time ever, we will offer a soft flexing, true twin freestyle board – the Tweaker. To answer the performance demands of hard charging youth riders we will produce a new Ultra Prodigy, and for advanced women riders we will offer the completely redesigned Airheart 2.0. Our Surf Series line also gets an overhaul with all new graphics and we've redesigned the rocker profile on three of the Mind Expander models.
Everyone has been affected by impacts from Covid-19 in one way or another. Have you had to change manufacturing or sourcing processes and can you explain any good examples of how your business has pivoted effectively?
We've definitely been affected by shortages of wood and base materials, but our suppliers have been very proactive in working with us to find solutions. Thankfully, we have not had to change any constructions or bills of materials on our snowboards because of the shortages.
Carry-over was a hot topic for 21/22 boards. Where did your brand sit on the matter and has this changed for 22/23?
We believe in the many benefits of carry-over models. Our dealers have very clearly expressed that carry-overs help them so we are happy to carry-over as many models as makes sense each season. From 20/21 to 21/22 we carried over nearly half of our models as an extra effort to help shops during the pandemic. For 22/23 we cut the number of carry overs to about ¼ of our line as we have lots of new tech and graphics we are excited to showcase. Our usual formula for what models we carry over are the models that received significant re-designs the season before.
The bricks and mortar model is changing rapidly. How are you working with retailers and your ecommerce channel to ensure as little conflict as possible?
Brick and mortar stores are still crucial to our industry and we've done everything we can during the pandemic to help support them. As part of an overall plan to help shops, we increased the number of carry-over and carry-forward models, plus created an 'Extended Lifespan' program that encouraged dealers to hold MSRP over this last summer and to keep selling 20/21 product at full price until Dec 31, 2021. We have also made great strides in developing our ecommerce channels, however. In fact, this season marks the first time we will sell direct to consumer in a few Europe countries. This has been a long time coming as we held off on selling direct in Europe for several years to benefit our dealers. Our ecommerce program in North America has not conflicted with any dealer relationships, so we're hoping the same holds true in the EU.
What's your company doing to improve its carbon footprint/eco consciousness?
In 2021 we completed an LCA that told us the individual carbon footprint of every solid and splitboard model and size we sell. Gaining this info on how the materials, production processes and transportation logistics we use to make our splits affect their carbon footprint was a massive benefit towards continuing to minimize our impact. We are now more focused than ever on zeroing in on the most energy hungry aspects of our production and chopping down the impact of every model we make however we can.
Are you using any new materials in your hardware for 22/23? If so, what, and why? We're interested in anything new in inserts / edges / cores / sidewalls / glue / resin/ wood types / base material etc here.
We began using Koroyd, an ultralight dampening material, in the wood core of two of our snowboards for 21/22. This featherweight core material proved to be an amazing addition to the cores as it provides incredible chatter reduction at a fraction of the weight of wood – a true win-win for a material. For 22/23 we now have Koroyd in the nose section of the wood core on three models.
What about shapes? Anything new for 22/23? Does anything remain unexplored, or are there still advances to be made in shaping specifically?
The one brand new shape we will debut in 22/23 is a modern spin on a classic shape. The Tweaker will be our first ever true twin shape. What makes our twin shape different from most true twins is the double radius nose rocker that allows for smooth turn initiation and easy buttering.
What new items do you have that are specifically aimed at entry level? Has this increased/decreased due to COVID-19? Please also mention anything new that'll be aimed at the youth market.
We are very excited to debut a new youth board aimed at the very best young riders in the world. The Ultra Prodigy is our new all-mountain directional twin built for hard charging kids who's skills and technical prowess on two edges defies their age. This new model is stiffer than the standard Prodigy and features Basalt Power Stringers plus a Sintered 8000 base for going big and riding fast.
Prices: Which area of the market do you primarily cater to, price-wise? Have you revisited this after the uncertainty of this past winter?
Our snowboards are mid to premium price points. This will not change for 22/23.
Please tell us about the dominant visual themes in your 22/23 gear, including any interesting artist collabs you have lined up.
Our models with graphics feature unique mountain art aside from the Surf Series. The Surf Series got restyled with minimalist white and black graphics that echo the graphics on Christenson Surfboards.
Park? Freeride? All-mountain? where will your primary focus be in 22/23, and how much has that changed since 21/22?
We will continue to offer snowboards for every riding style, but for the first time we will highlight freestyle and park riding more than ever before with the launch of the new Tweaker.
Best Sellers/Hero products
Tweaker
The new Tweaker is a freestyle focused true twin that's built to pop ollies, toss tricks, and carve creative lines in any terrain. Featuring a true twin shape, full camber profile and a 3D Contour Base, the Tweaker has a playful but powerful board feel with a softer flex between the feet for nimble maneuverability and a stiffer flex in the tips for supreme stomp-ability.
Ultra Prodigy
The Ultra Prodigy is our new all-mountain directional twin designed for hard charging youth rippers who's skills demand a fast and high performance shred stick. Featuring a full camber profile, a 3D Contour Base, Basalt Power Stringers and a Sintered 8000 base, the Ultra Prodigy offers the exact same performance as our premium adult boards, but in grom sizes.
Airheart 2.0
The completely redesigned Airheart 2.0 is a high powered directional twin built for expert all-mountain riders who like to carve turns and catch air anywhere on the mountain. The Airheart features a 3D Contour Base that helps improve turn fluidity plus avoid edge catch, and has Koroyd in the nose of the wood core to reduce swing weight and lighten the overall board weight.