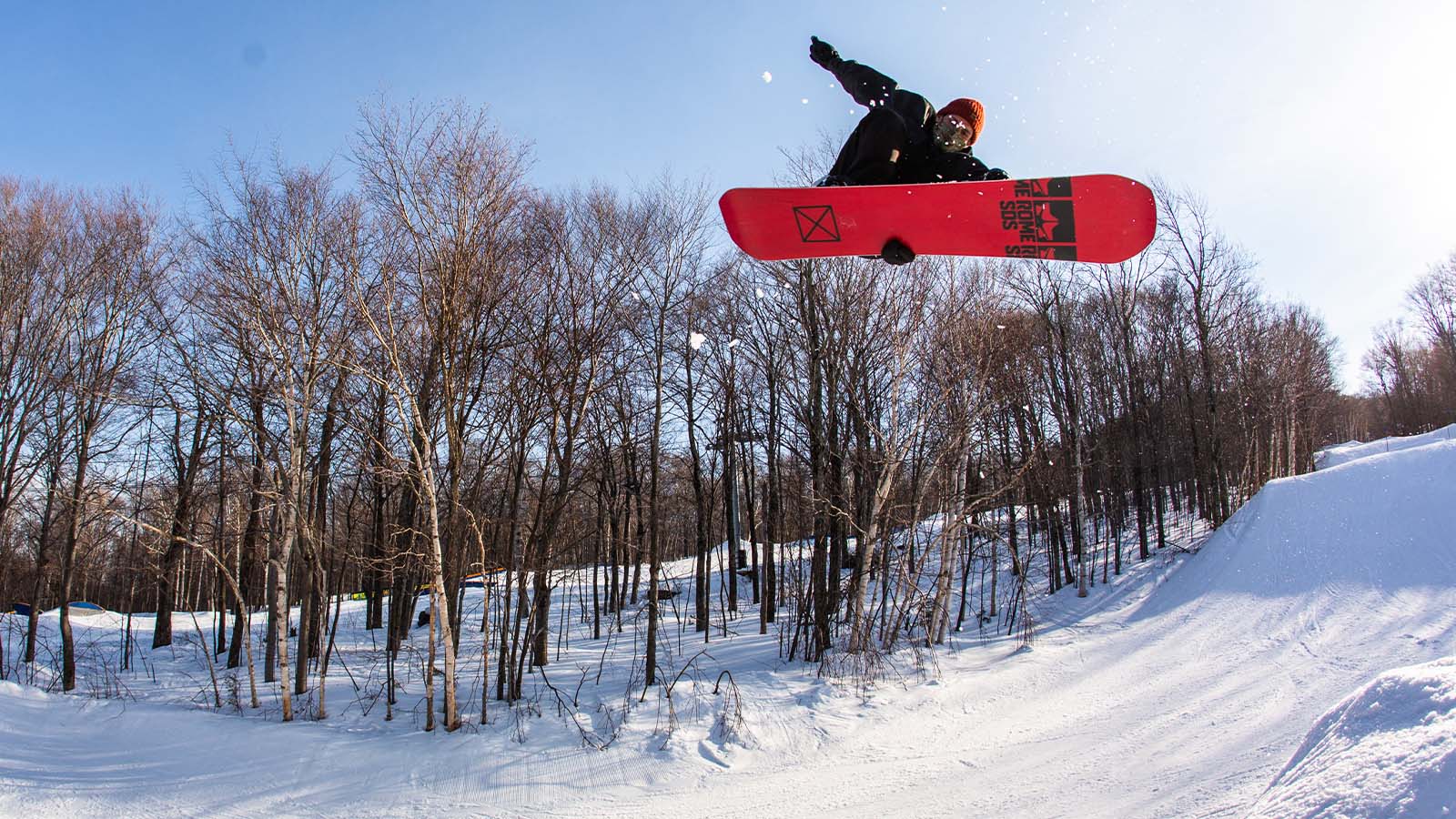 Rome 2022/23 Snowboard Preview
Retail Buyers Guide: Snowboards 2022/23 Retail Buyer's Guide
Brand: Rome
Interviewee: Matt Stillman, Marketing & Team Manager
Carry-over was a hot topic for 21/22 boards. Where did your brand sit on the matter and has this changed for 22/23?
Carry over was very interesting topic of late, we determined that it didn't have a lot of merit for us in the board line. That said, we did decide to offer a late release splitboard last year, the Uprise Split, which was designed as a carry over model and has been very well received to this date.
The bricks and mortar model is changing rapidly. How are you working with retailers and your ecommerce channel to ensure as little conflict as possible?
Brick and mortar continues to be the heart beat of this industry, seeing and interacting with product and knowledgable sales staff in person is an incredibly valuable aspect of this business. We continue to prioritize clear and direct communication through our rep networks to makre sure we are on the same page regarding shipping , product knowledge and reordering.
Are you using any new materials in your hardware for 22/23? If so, what, and why? We're interested in anything new in inserts / edges / cores / sidewalls / glue / resin/ wood types / base material etc here.
For 22/23 we are very excited to be incorporating flax into our boards. Flax is a natural, incredibly versatile, lightweight textile material. Depending how the flax material is used, it has advanced impact absorption properties or the ability to create rigidity and strengthen specific regions of a board.
Flax Walls are an I-Beam shaped sidewall reinforcement. This natural low-density material has advanced strengthening properties. When used in a vertical arrangement between the core and sidewall Flax Walls create rigidity and stability. We use strategic mapping to inlay Flax Walls on Directional boards to utilize these benefits.
Also new for this season, we overhauled our industry leading Impact Plates. Now with a full woven flax construction and a new shape that covers and reinforces the insert packs. Flax Impact Plates are designed to make boards more durable. Flax Impact Plates also help absorb impact and add strength without changing the board's flex pattern.
What about shapes? Anything new for 22/23? Does anything remain unexplored, or are there still advances to be made in shaping specifically?There will always be new developments in shape, we had great reaction to the Double Kick shaping found in the Artifact. So much so that we decided to add it to the newly reshaped Agent for 22/23.
What new items do you have that are specifically aimed at entry level? Has this increased/decreased due to COVID-19? Please also mention anything new that'll be aimed at the youth market.
Entry level boards have always done well for us and Covid has certainly helped with that trend. We've also seen youth products and set products growing thanks to the influx of new riders.
Prices: Which area of the market do you primarily cater to, price-wise? Have you revisited this after the uncertainty of this past winter?
We offer the full spectrum of pricing and riding styles for everyone on the hill.
Please tell us about the dominant visual themes in your 22/23 gear, including any interesting artist collabs you have lined up.
This year features a lot of subtle greens and dark reds. We continue to keep things bright and poppy in the Artifact and the Muse gets a bit of a face lift as well with a vibrant color gradient. The 22/23 collection also finds us celebrating our 20thyear anniversary and features a capsle collection with a re-issue of the iconic Neasden Control Center Agent grahpics to help celebrate the occasion!
Park? Freeride? All-mountain? where will your primary focus be in 22/23, and how much has that changed since 21/22?
Not much has changed year to year in this realm. We continue to offer a strong array of products for the full spectrum of riders
Best Sellers/Hero products:
The Agent has been fully overhauled with a new shape and now featuring Double Kick for locked in presses and torsional stability. Keep an eye out for the 20th Anniversary Agent as well!
The Ravine continues to look great and ride better thanks to Free-The-Ride camber and a healthy dose of taper.
The Stale Crewzer is a must have thanks to its versatility and retro-ride-anything shape.