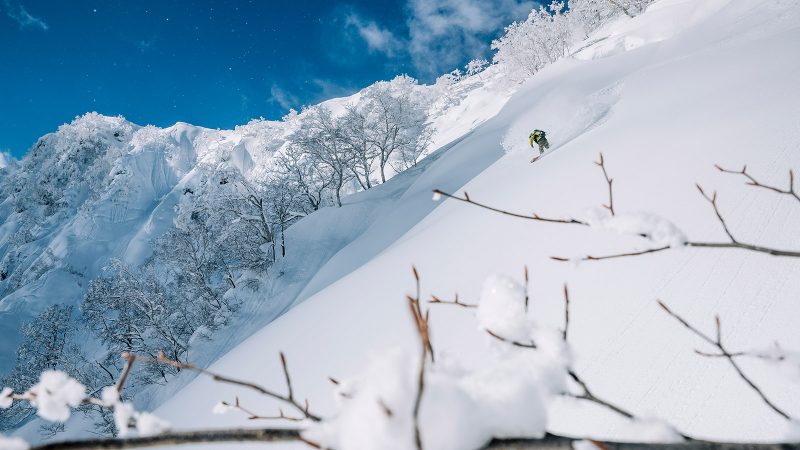 ROSSIGNOL 21/22 Snowboards Preview
Retail Buyers Guide: Snowboards 21/22 Retail Buyer's Guide
Brand: Rossignol
Interviewee: Arnaud Repa, Category Managment
Please provide an overview of how 2021/22 is shaping up for your brand. Has COVID-19 affected your line? If so, please explain the changes you've made, and how you came to these decisions.
Covid-19 has and is negatively impacting our rental sales more than our retail because we work with a much smaller number of rental stations and some are very large. Covid is making a large number of our rental accounts push back their new buys. Making us carryover 45% of our rental boards. The retail side of our business was less impacted by the pandemic with only 20% of carryovers. All in all, the Covid situation is making us carryover 30% of our boards.
How much of your new line (pre-COVID) is normally dedicated to new models and artwork, and how has this changed, percentage-wise, for 21/22?
We usually bring 85% new products and artworks every year in our board's line. So Covid's doubled the number of carryovers, and global inventory to some extent.
If you will be carrying over a larger proportion of your products than normal, how do you hope this will be received by retailers?
I hope that'll make everyone think different and understand we can't continue like this forever. We need products that last longer, are built from recycled materials and can easily be taken apart and recycled. One of the reasons why recycling is not working as it should be is because the demand for recycled materials is extremely limited.
The situation is improving on the technical side with more centers being able to separate more fabrics every day, but we need to build them into our product development. Providing unique spare parts that can cross over the whole collection of products is already a step forward. This needs to be taken into consideration as early in the development process as possible. Carrying over a large proportion of products will be tomorrow's standard procedure, if not already todays.
If you're pressing ahead with new items, what are the top three most important products of next year's line, and why? Please refer specifically to new products here, and not just new marketing stories.
Ladies first.
When Marion Haerty came after her third win at the FWT in February with a will for a split version of the After Hours (that's recently been awarded by French magazines Act and SnowSurf as freeride board of the year); that was built after her second win to secure leadership, we immediately moved to prototyping and will proudly bring this board to market for FW21/22.
The split version of the After Hours is narrower, thus lighter, than Xavier De Le Rue's signature Sashimi Split, while having more tail, shorter side cut radiuses, the same amount of camber and a smaller pintail. Making it perfectly fit for the intermediate to expert woman looking for a surf-like, loose, playful ride-me-centered twin-like feeling in the powder and a highly reliable board for full send mode, carving on packed snow or traversing on ice.
The second most important product in the women's category is the new Airis.
A perfect all-mountain freestyle board for mid to advanced riders that's extremely maneuverable and forgiving while being affordable. One you can trust in any terrain or conditions. Built with a sintered base, it features a balanced flex with Serrated Egdes and new Basalt and Kevlar® fiber reinforcement to ensure confident grip while flowing smoothly edge-to-edge; while our most versatile AmpTek 50% rocker/camber profile supplies the right blend of power, pop and float so the Airis remains friendly wherever you ride.
Last but never least, we're duplicating the Airis in the men's directional category under name Resurgence as the perfect all-mountain freestyle board for mid to advanced riders that's as equally maneuverable, forgiving and affordable as its women counterpart. Just like the AIRIS, the Resurgence is one you can trust in any terrain or conditions and is built with a sintered base for increased speed. It also features a balanced flex with Serrated Egdes and Basalt and Kevlar® fiber reinforcement to ensure superior grip and stability while flowing smoothly edge-to-edge; while our most versatile AmpTek 50% rocker/camber profile supplies the right blend of power, pop and float wherever the snow takes you.
What about shapes? Anything new for 21/22? Does anything remain unexplored, or are there still advances to be made in shaping specifically?
The After Hours, both solid and split versions, shape, flex and built-in tech really make that board stand out of the existing offer in the women's world.
It combines LITE Grip with a setback camber on 80% of its running length and multiple positive and negative side cut radiuses in the 6 to 7m range that are centered on the stance. Creating a twin freestyle feeling on a freeride board with a unique carving capacity.
Keeping your weight centered on both feet at all times will bring that backcountry freestyle feel that very few all-mountain boards will get you (if not any in the women's category).
What new items do you have that are specifically aimed at entry level? Has this increased/decreased due to COVID-19? Please also mention anything new that'll be aimed at the youth market.
If looking at 450 euros products, the new Airis and Resurgence listed above are probably some of the most competitive boards in the intermediate to advanced level with AmpTek All-Mountain camber, Serrated Edges, RadCut, Basalt, Kevlar and sintered bases.
If 400 then the Sawblade and Meraki feature AmpTek AutoTurn camber, Serrated Edges, RadCut and sintered bases, ie. technologies that are not available at that price level and really make a difference on edge grip, pop and board feel while reducing edge catch.
Anything below 400 euros comes as a set with bindings and features AmpTek AutoTurn 30% camber profiles that combine with extruded bases, full length wood cores and flex profiles that vary according to the category.
Moving to the Youth market, we offer the Jibfluence that, has its name implies, is a Jibsaw influenced snowboard. A true twin freestyle ripper grown from the same shape and construction, it features a thinner core, softer tips, mellower Serrated Edges and RadCut technology that is adapted to fit lighter weight riders while maintaining the highest levels of performance.
Prices: Which area of the market do you primarily cater to, price-wise? Have you revisited this after the uncertainty of this past winter?
Our biggest demand is still that 450 to 500 euros MSRP price range where we offer AmpTek rocker, Serrated edges, RadCut, L.I.T.E. Tech, sintered bases, Basalt/Carbon, Aramid/Kevlar, hi-gloss, artists collabs and superior ride-ability.
Consumers look for technology that services performance at that price point and its common knowledge that we, as a bigger company, market products whose price/quality ratio is hard to beat.
With that being said, the 500+ euros MSRP price category only represents 20% of the market, which explains why we're offering a series of products with AmpTek rocker, Serrated edges, RadCut and L.I.T.E. Tech in the 380 to 450 euros MSRP price range.
To reply to your last point, the 450 to 500 euros MSRP price range is the perfect balance between costing and margin for us. No changes were needed here, so far.
Please tell us about the dominant visual themes in your 21/22 gear, including any interesting artist collabs you have lined up.
Black and white is going across all our men's line this year, with transparency and deeper earth tones in the freeride category.
We're also bringing lighter hues in the women's category with more saturated colors on mid to high-end models.
And keep the colors pop in our tweener/kids and park series since those demographics just love to be noticed.
Park? Freeride? All-mountain? Where will your primary focus be in 21/22, and how much has that changed since 20/21?
See question 4/ Our FW21/22 top stories will be the new After Hours Split, Airis and Resurgence. That are all-mountain boards. But we'll also have Marion promoting the new Diva, and the rest of the crew supporting the One. Both the Diva and the One having fresh shapes as well.