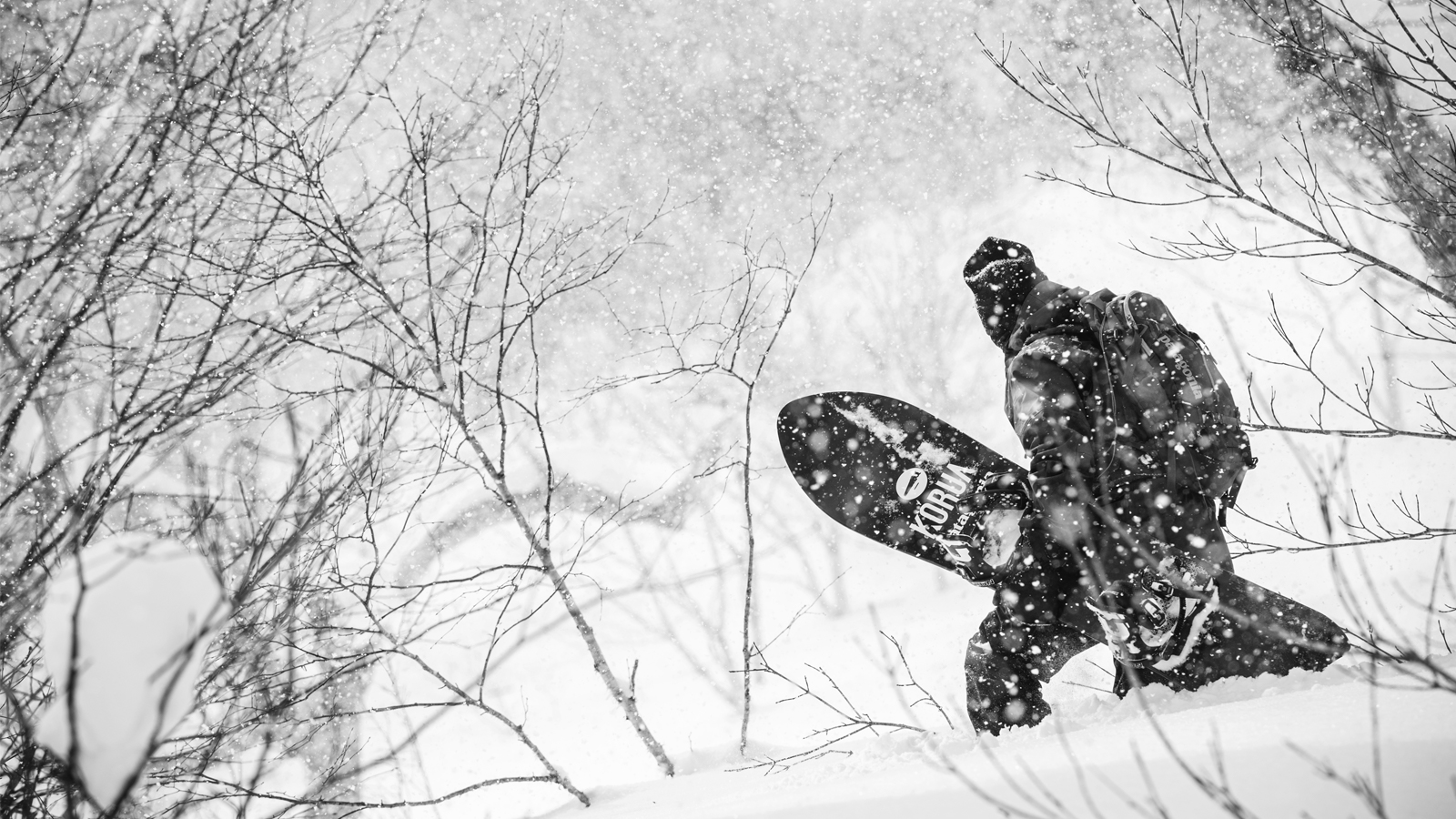 KORUA 21/22 Snowboards Preview
Retail Buyers Guide: Snowboards 21/22 Retail Buyer's Guide
Brand: Korua
Interviewee: N/A
Please provide an overview of how 2021/22 is shaping up for your brand. Has COVID-19 affected your line? If so, please explain the changes you've made, and how you came to these decisions. 
In general, we've kept a positive outlook despite the past year being a difficult one for all of us. We were able to stay in decent shape throughout the pre-covid season of 2019/20, through the summer and into 2020/21. Covid hasn't affected our product line in any specific way. We'll continue to aim at keep making snowboards that are fun to ride on-piste and off with a minimal design aesthetic and a passion for turning. 
How much of your new line (pre-COVID) is normally dedicated to new models and artwork, and how has this changed, percentage-wise, for 21/22?
We've been free from the seasonal collection cycle since day one, so not much has changed for us on that front. Our shapes remain white and red or all black in terms of color and design, with slight updates and upgrades to existing shapes, and roughly 2-3 new shapes each season, while some fall out of the line entirely. 
If you will be carrying over a larger proportion of your products than normal, how do you hope this will be received by retailers? 
All of our shapes are carry-over products that don't really change seasonally. While we make upgrades to materials from time to time, the actual shapes of our tried and tested models remain consistent. 
If you're pressing ahead with new items, what are the top three most important products of next year's line, and why? Please refer specifically to new products here, and not just new marketing stories. 
We've improved the Tranny Finder outline, giving it slightly less taper and less set-back, allowing it to be even more versatile and playful than before. We also made the decision to avoid the term "Tranny", as we'd like to accommodate everyone in the snowboarding community, including trans or differently gendered snowboarders. Henceforth this board model will be named Transition Finder.  
There are also new shapes appearing in the concept line. One new additions is the Noserider, a board with nearly infinite stance options all the way in to the nose area. This shape is designed for open-minded riders who are keen on experimenting with an array of stance options to achieve different and unique riding experiences both on piste and in powder. 
Our short and wide Pocket Rocket 129 has also been revamped. With the updated channel system and metal edges, this shape has become an unexpected carving machine for tight and low turns, but has kept a healthy degree of playfulness, making it a super fun board all around. This shape has quickly become a favourite amongst our team riders!
Our new shape in the classic line is the Pin Tonic 164 and 172, which we built for long-board lovers seeking wide open turns both on and off-piste. The pin tail shape is reactive and provides great torsional stiffness out the back. 
The Dart 156 & 164 are also being introduced into our Plus Line, now available with the most premium materials – a light-weight core and carbon construction, ultra-fast base, stiffer flex and murdered-out aesthetic. 
Are you using any new materials in your hardware for 21/22? If so, what, and why? We're interested in anything new in inserts / edges / cores / sidewalls / glue / resin/ wood types / base material etc here. 
The Plus line will be featuring a new light top-sheet made of a very thin layer of base material, which can be waxed according to local snow temperatures to minimize snow building up on top of the board. It is also very easy to repair, which is especially an advantage with splitboards as they tend to get hard beatings. 
What about shapes? Anything new for 21/22? Does anything remain unexplored, or are there still advances to be made in shaping specifically?
Entirely new shapes include the Noserider and Pin Tonic. Other news and upgrades we have in our line for 2021/22 are highlighted in questions 4.
What new items do you have that are specifically aimed at entry level? Has this increased/decreased due to COVID-19? Please also mention anything new that'll be aimed at the youth market. 
All of our classic line shapes are aimed at including entry level to intermediate, all the way to advanced riders. The Otto for example is a great all-round board that suits the riding of a beginner just as much as an experienced shredder.
As far as youth market goes, we've got a Dart 140, and a Cafe Racer 144 that covers a younger and lighter audience, but a "kids-specific" board has yet to come into our line. 
Prices: Which area of the market do you primarily cater to, price-wise? Have you revisited this after the uncertainty of this past winter?
Pricing has not changed for us. We'll do our best to continue to produce snowboards with a fairly friendly price tag. 
Please tell us about the dominant visual themes in your 21/22 gear, including any interesting artist collabs you have lined up.
We will keep rolling with our reduced design philosophy and continue to offer boards in minimal color ways (white, red, black). We don't have any collabs planned in particular but there may be the occasional one-off artist board available as a raffle or fundraising prize. 
Park? Freeride? All-mountain? Where will your primary focus be in 21/22, and how much has that changed since 20/21?
No changes here. We're still just yearning for turning!